Celebrate Fall with AleSchmidt Oktoberfest from AleSmith Brewing
|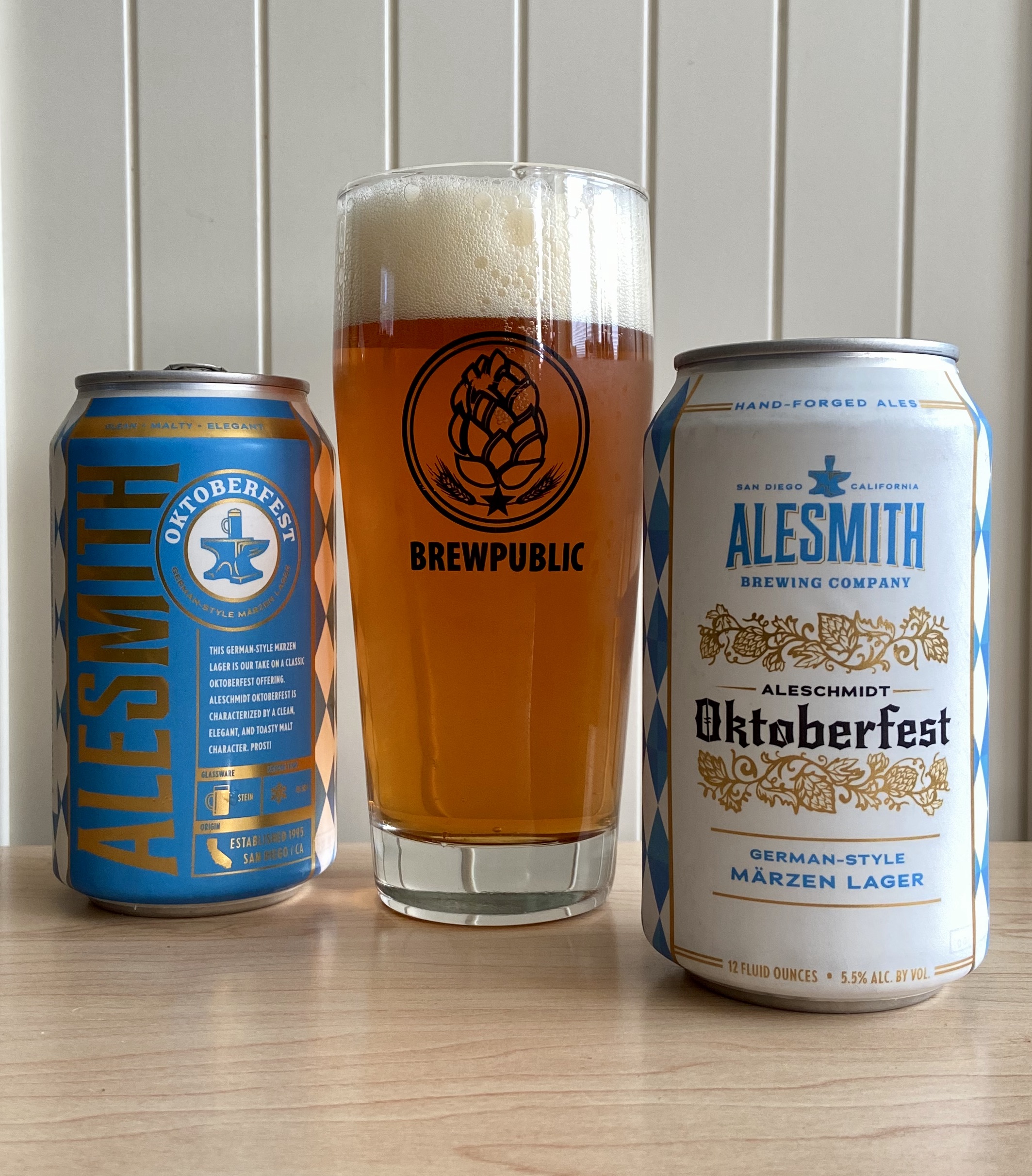 Inspired from the fall seasonal beer of Bavaria, AleSmith Brewing has released an excellent example of the Märzen style with its AleSchmidt Oktoberfest. The San Diego based brewery has brewed a nice bready malt driven beer that's available in 6-pack, 12oz cans and on draft.
An ode to the classic Märzen, AleSchmidt Oktoberfest is a great beer to welcome in cooler days and fallen leaves. This one sits above the leader board when it comes to American brewed Märzen beers. It would be easy to crush a 6-pack of this beer!
AleSchmidt Oktoberfest pours a deep yet clear copper color with nice tan, frothy head. Aromas of toasted malt come forth as the beer hits your lips. It's here where we knew this was a winner as the beer's toasty malt character really shines through.
Sitting at 5.5% ABV and 13 IBUs, AleSchmidt Oktoberfest is best served in a Willi Becher glass between 40°-45° F. To locate this beer or any other AleSmith beer use the AleSmith Beer Locator.