Crux Expands its Line of NA Beers with NØ MØ Strata Gold
|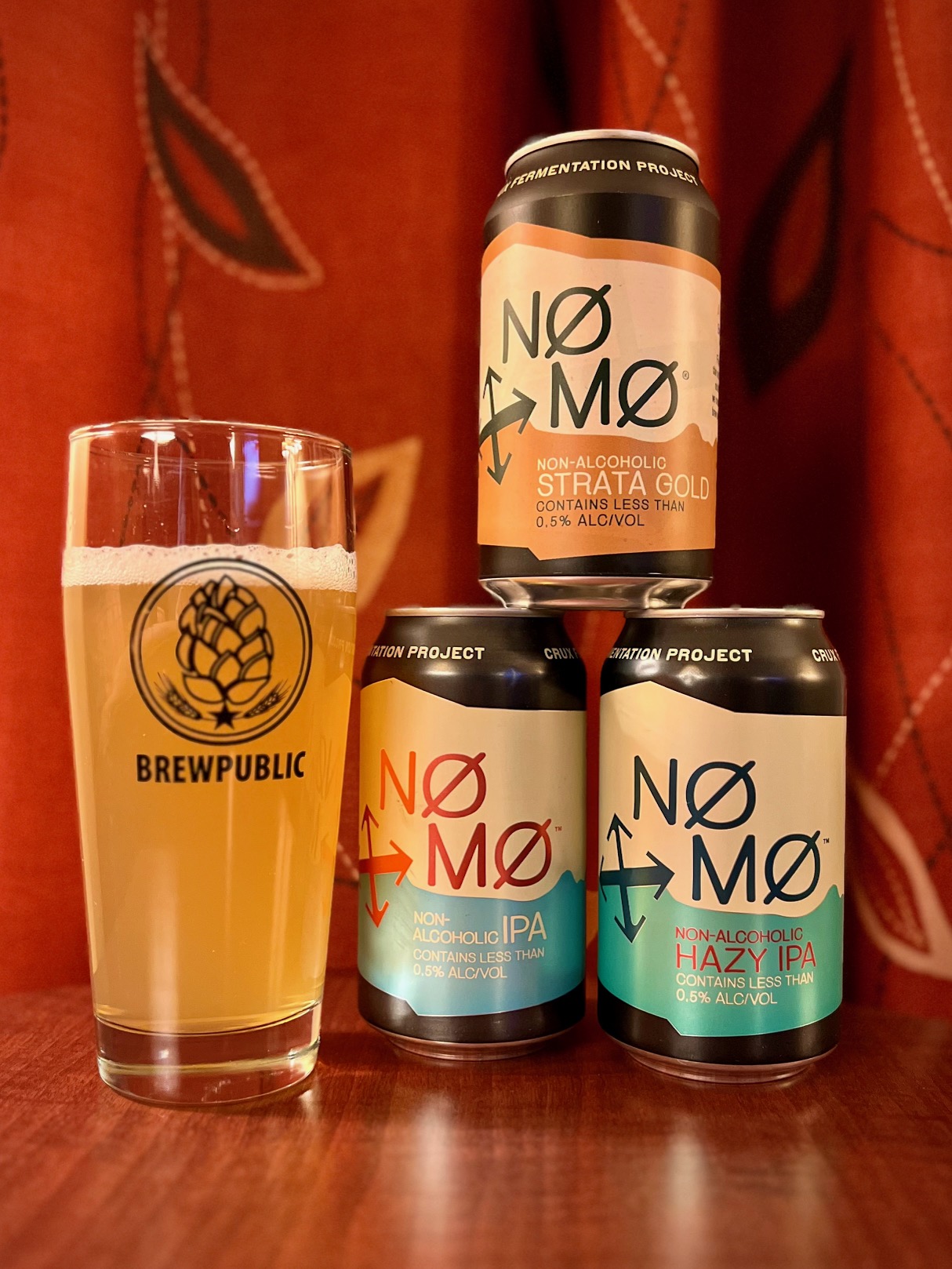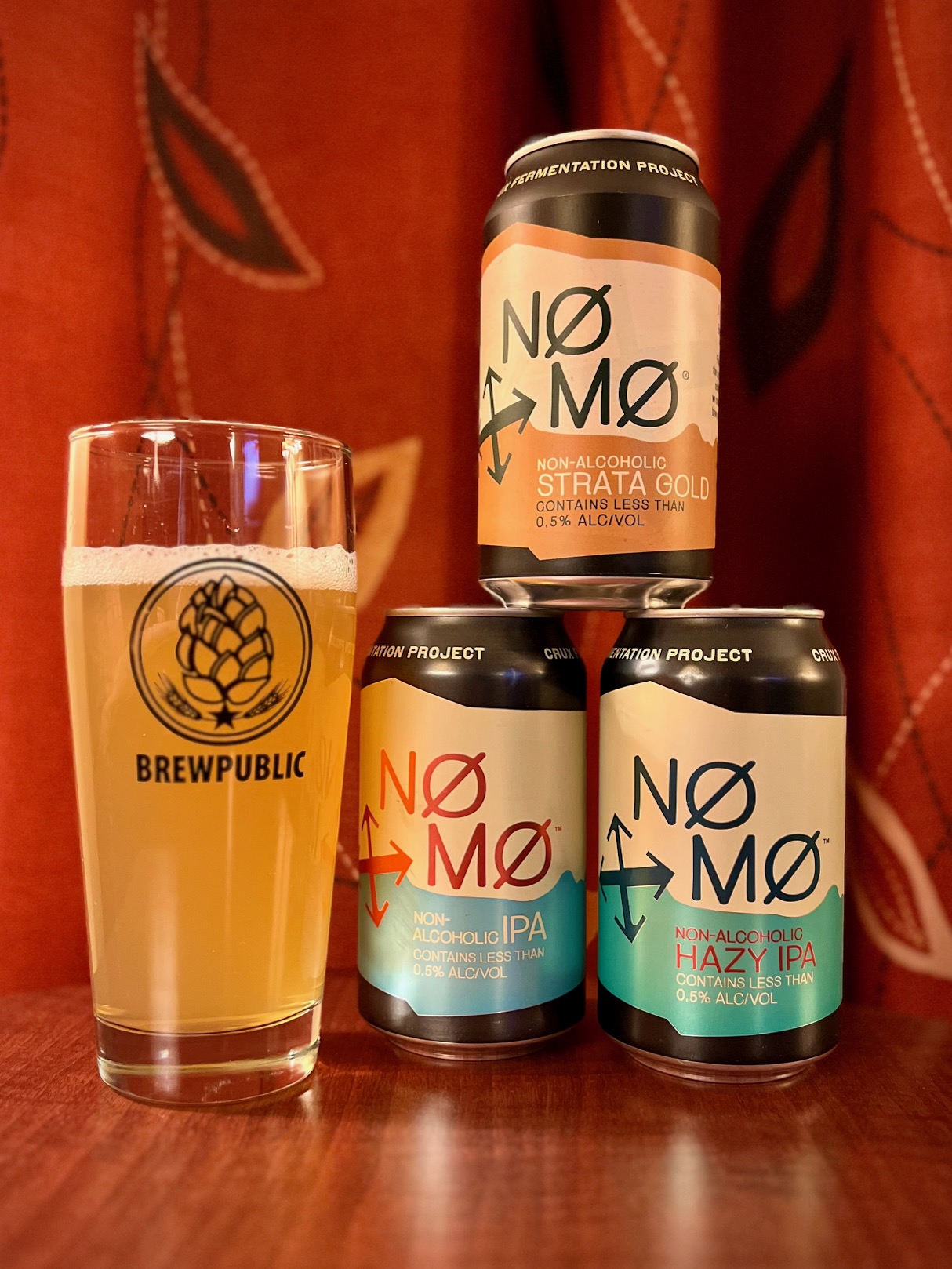 Nearly two years ago Crux Fermentation Project launched its first non-alcoholic beer, NØ MØ IPA. Taking a tongue in cheek approach to its name of Crux's popular Gimme Mo IPA, NØ MØ IPA was a well-received NA beer.
Then a year later, Crux expanded its non-alcoholic offerings with NØ MØ Hazy IPA. Now the Bend, Oregon brewer has launched NØ MØ Strata Gold, its latest non-alcoholic beer.
NØ MØ Strata Gold is a non-alcoholic version of a Golden Ale that's only available for a limited time. Living up to its name, NØ MØ Strata Gold is brewed with Strata hops that offers up a great bouquet on the nose. It's flavorful and finishes with a slight hop sting. You can definitely tell that this one is packed full of hops.
This new NA offering joins the already available year-round offerings of NØ MØ IPA and NØ MØ Hazy IPA. We already fully endorse the original NØ MØ IPA as this one is bursting with Citra hops. Whereas NØ MØ Hazy IPA is brewed with BRU-1 and Sabro hops and offers an almost lemon-lime like flavor.
But what truly sets the NØ MØ line of NA beer apart is its stats. The entire lineup sits at just 30 calories and 3 grams of carbs with under 0.5% ABV.
For those in the Portland area Crux will be doing a tasting of all three NØ MØ offerings at Belmont Station on Wednesday, January 25, from 5:00-8:00pm. We suggest you attend to see what the new NA trend is all about!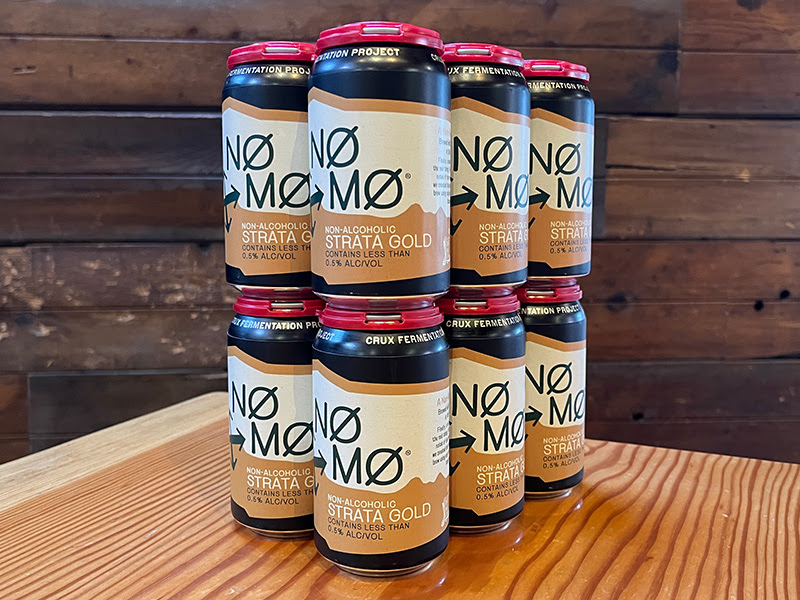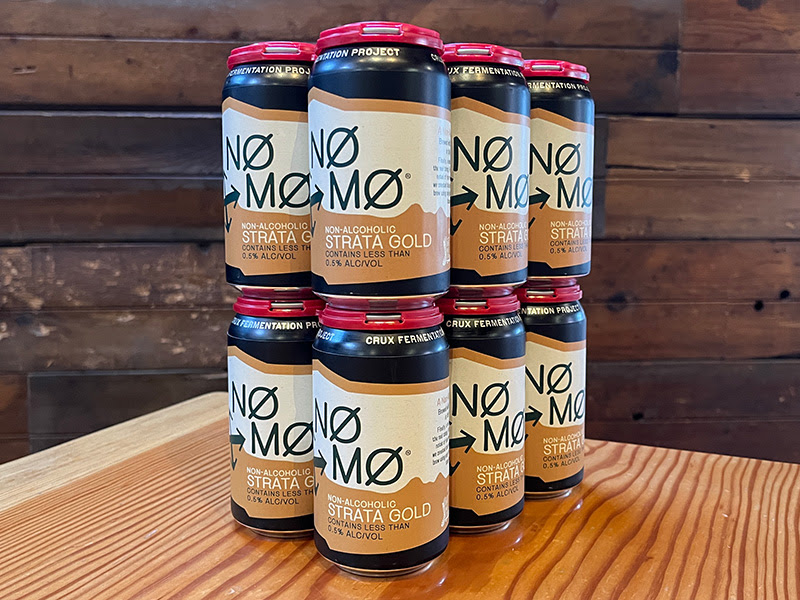 NØ MØ Strata Gold is now available in six-packs throughout Oregon and Washington until early summer. NØ MØ Strata Gold along with NØ MØ IPA and NØ MØ Hazy IPA can also be shipped to residents of OR, WA, CA, NV, AZ, CO, and MT via cruxfermentation.com.