Guinness 0.0 Non-Alcoholic Stout is Now Available in the United States
|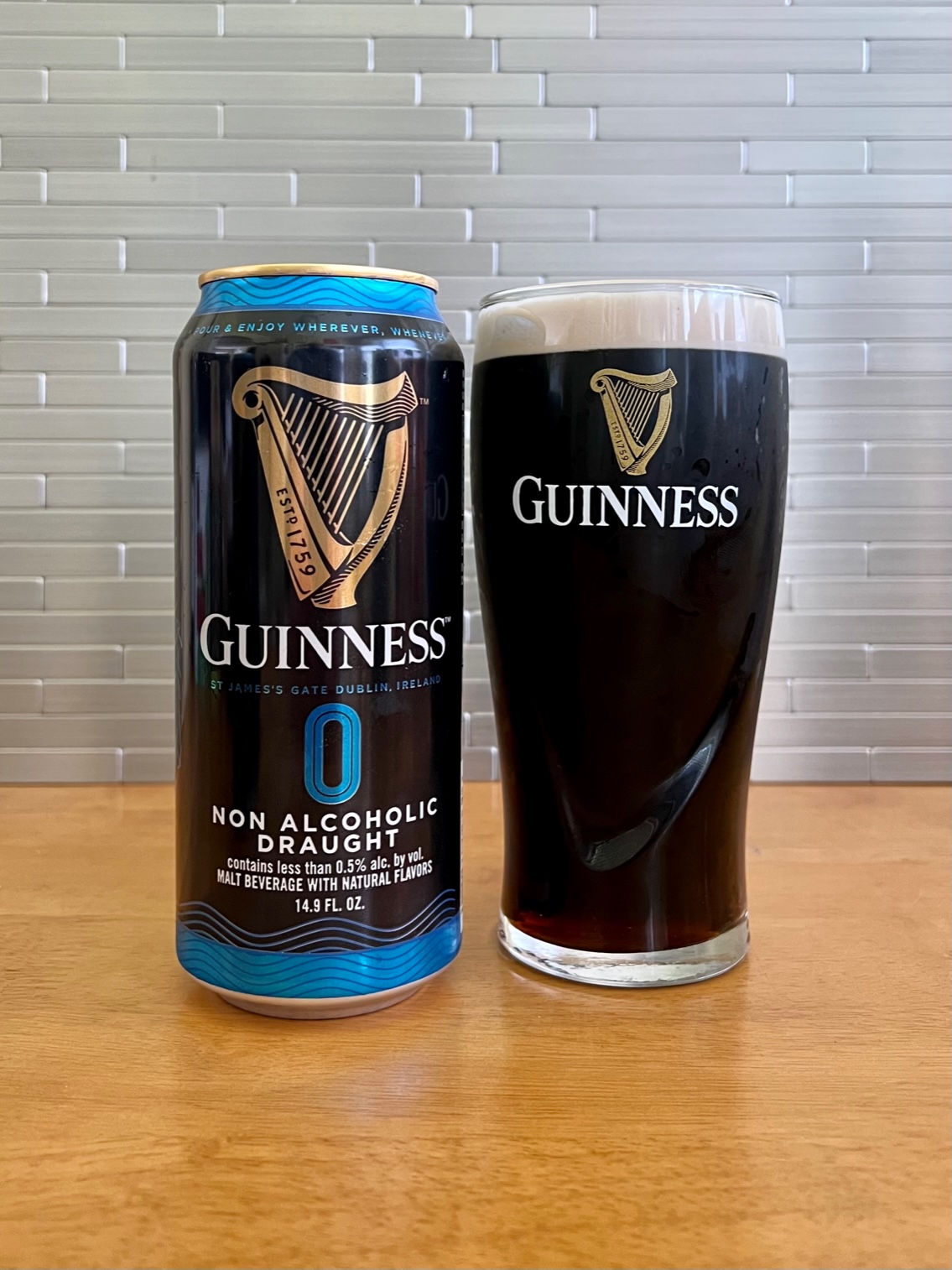 First launched in late 2020 in Ireland and in the United Kingdom the following year, Guinness has recently launched Guinness 0.0 Non-Alcoholic Stout here in the United States. Just like its well-known alcoholic version, Guinness 0.0 is brewed at the iconic St. James Gate Brewery in Dublin, Ireland.
Over 35 years ago and prior to the current upswing in the non-alcoholic beer market, Guinness released Kaliber Pale Lager, a widely available non-alcoholic beer that continues to be sold across the globe. Now the famous Irish brewer has a new and much improved non-alcoholic beer on the market, Guinness 0.0 Non-Alcoholic Stout.
Guinness 0.0 is brewed with a new cold filtration process. This process creates the same beautifully smooth taste, perfectly balanced flavor and unique dark color of Guinness Draught, but without the alcohol. The brewing process retains the sweetness of the malt, the bitterness of the hops and the unique Guinness Roasted Barley flavors one comes to expect from the full fledged stout.
Packaged in a 14.9oz nitro can containing the famous nitrogen widget, Guinness 0.0 pours a dark ruby red color, almost black, that's complemented by a creamy cascading head. Yes, it appears just like the classic Guinness Draught. It's full of dark roasty flavor, one would expect. The only thing different is that the mouthfeel is a bit lighter and a tad bit less lace in the glass.
In all, Guinness 0.0 is a promising example of what an alcohol-free beer can taste like. This one is as close to the real thing that we have enjoyed. Per 12oz serving, Guinness 0.0 contains less than 0.5% ABV, 60 calories and 13.5g of carbs. Look for Guinness 0.0 at better beer stores across the United States by clicking here.