Hairless Dog Brewing Offers 0.0% ABV Lineup of Craft Non-Alcoholic Beer
|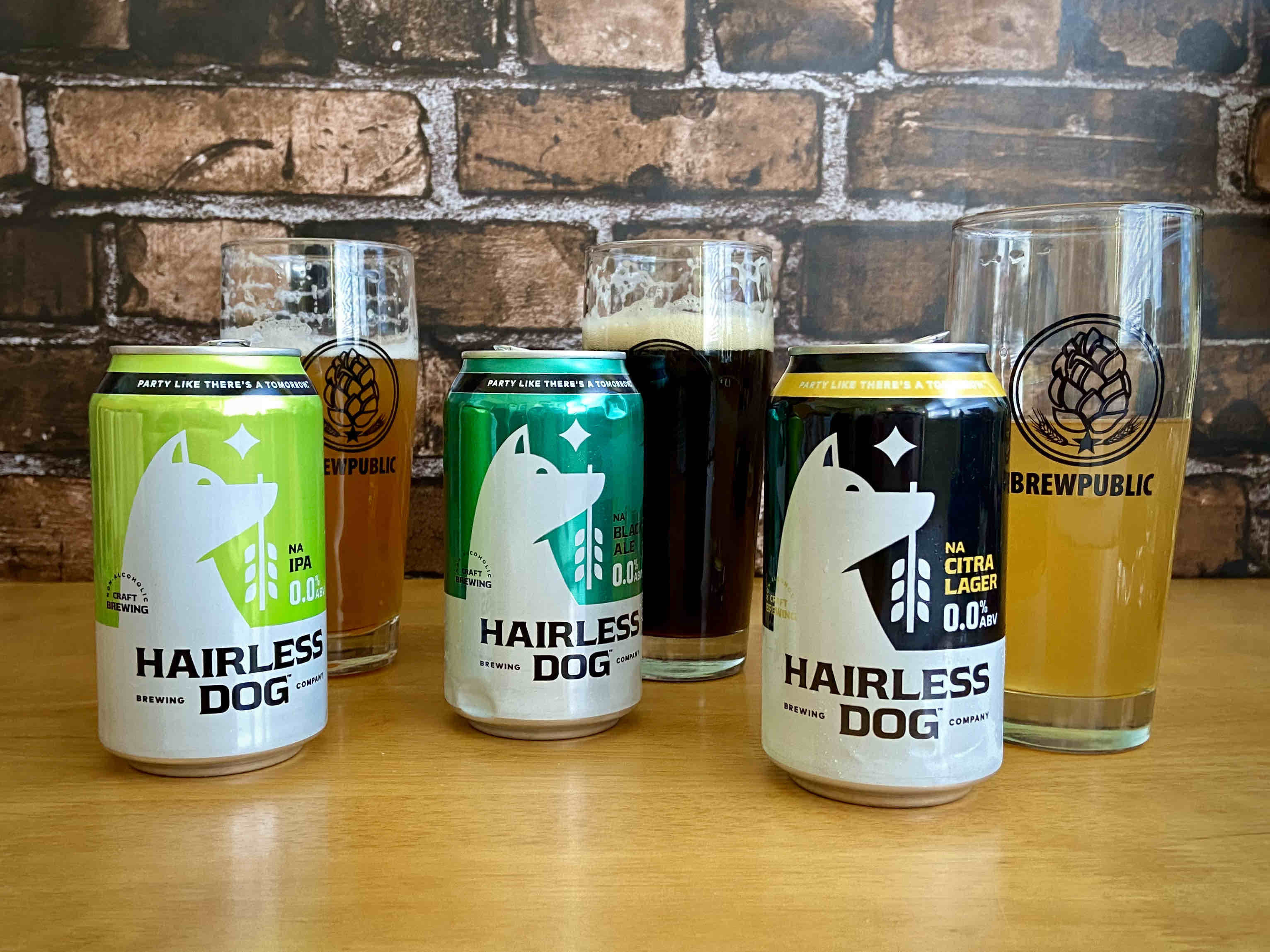 Over the past few years, non-alcoholic beers continue to inundate the marketplace, and a handful of them are truly non-alcoholic at 0.0% ABV. The latest brewery that we've sampled that is offering a zero ABV lineup is Hairless Dog Brewing.
The brewery was founded in late 2018 by Jeff Hollande and Paul Pirner after the friends decided to begin living a sober lifestyle. To satisfy this craving the two decided to create a lineup of truly NA beer and in doing so, Hairless Dog Brewing was formed in Minneapolis, Minnesota.
"Paul and I both decided to quit drinking roughly around the same time," stated Hollande in an interview with BREWPUBLIC. "After bumping into each other at a holiday party after not seeing each other for a year or so, we reconnected around how there were so few great NA beers back then. And the ones that were out there always contained alcohol (0.5% ABV is still an alcoholic beverage, to be fair), so we decided to make our own. It had to be truly 0.0%, it had to be delicious, and it had to be for everyone. The idea for Hairless Dog was born."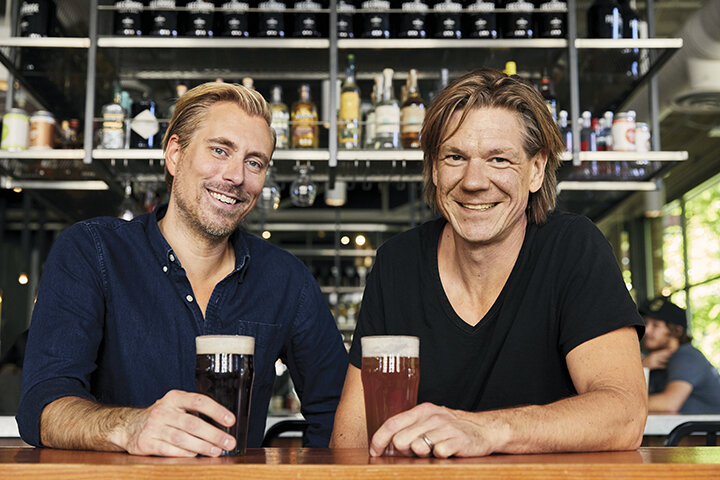 Currently the brewery contract brews its NA beers in Stevens Point, Wisconsin, but prior to doing so, the pair took its time developing the correct recipes and will continue to tweak them and add additional options. "We are always working on new recipes and want to focus on pushing the envelope on what can be done in nonalcoholic beer," said Hollande. "Paul researched different methods in making NA beer and worked with a few scientists along the way to develop our own technique. It took a few years before our recipes and process were ready for mass production. As I write this, we are in the midst of some exciting developments that will change the NA game."
Hairless Dog Brewing's lineup stocked in all Total Wine & More locations across the country. Not a bad partnership to have as Total Wine & More operates over 216 superstores across 26 states, including locations throughout Washington State.
"Total Wine has been a big fan of our brand since the beginning and appreciates the value we bring to the game by being the only true 0.0% craft option," said Hollande. "They have been fantastic to work with."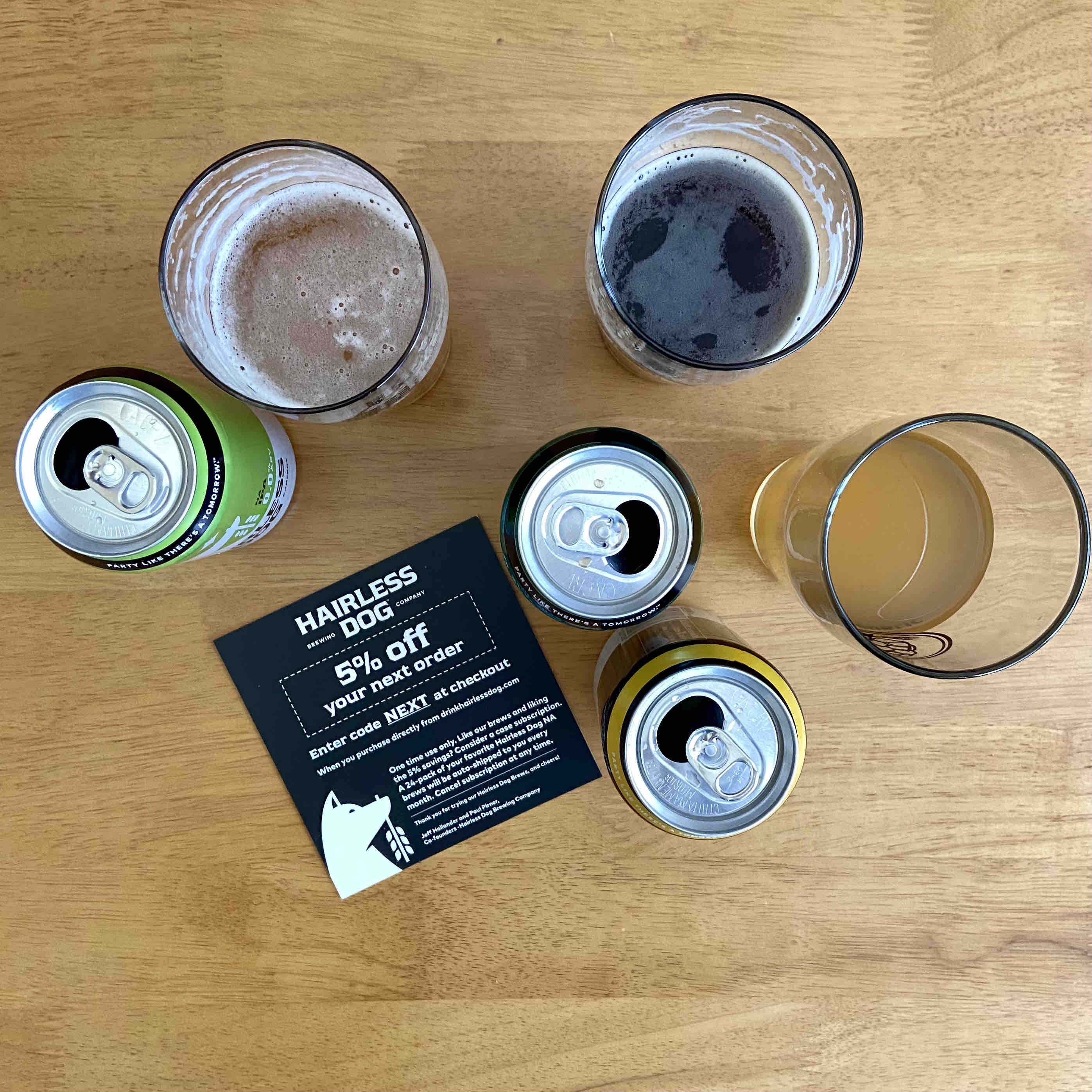 Hairless Dog Brewing currently has three styles of craft beer available, all of which are 0.0% ABV, including an IPA, Citra Lager, and Black Ale – with new flavors slated for release throughout 2021.
IPA
This hop forward but well-balanced IPA pours with a full head and nice lingering lacing. IPA is brewed with Maris Otter malt alongside Cascade, Amarillo and Simcoe hops for a smooth, hoppy IPA you can enjoy beyond moderation.
0.0% ABV + 80 Calories + 18g Carbs
CITRA LAGER
Upfront citrus peel notes, sweet caramel malt, and earthy hops create our bold, yet refreshing Citra Lager. It's the perfect all-season, any-occasion NA brew for those seeking a lighter-bodied drink that's crisp and flavorful.
0.0% ABV + 70 Calories + 16g Carbs
BLACK ALE
Behold the richness of our darkest ale. Specifically brewed for those who crave a roasted malt flavor, and an ultra-smooth finish, without an overly bitter bite.
0.0% ABV + 80 Calories + 18g Carbs
One of the brewery's co-founders has a well-known sibling. When learning more about Hairless Dog Brewing the surname of Pirner sounded familiar. Paul's brother is Dave, the front man to the legendary Twin Cities rock band Soul Asylum. Of course we had to ask him about his brother and his Hairless Dog NA beer of choice. "Citra Lager is his favorite, but we think some of our new products this year will be more in his wheelhouse," stated Pirner. We look forward to sampling these forthcoming NA beers as well!
Hairless Dog Brewing's NA beers are available in over half the states and this includes Washington. Locally in the Portland metro area, Hairless Dog N/A beers are available at Total Wine & More in Vancouver, Washington priced at $8.99 per 6-pack. Its lineup can also be delivered to your door within the continental U.S. by visiting drinkhairlessdog.com.