Hopping On BREWVANA For the Discover pFriem Family Brewers Tour
|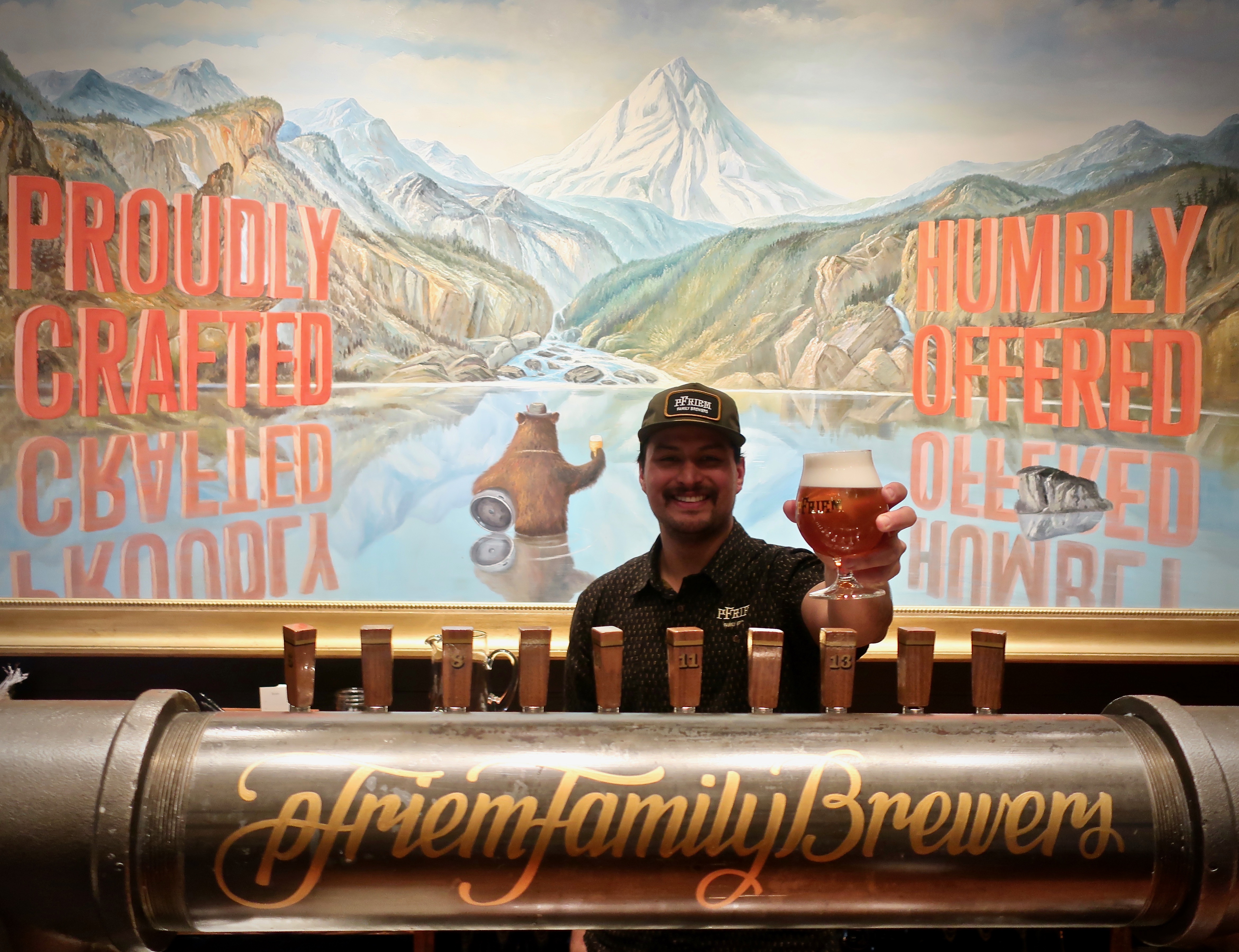 Last week we joined the BREWVANA bus on its monthly trip to Hood River for its Discover pFriem Family Brewers Tour. Taking place on the third Thursday of each month, this new tour visits pFriem Family Brewers, the Great American Beer Festival's 2018 Mid-Sized Brewing Company of the Year as it sets forth on a large expansion in Cascade Locks that was announced earlier this month by Hood River News. This five-hour trip features a pFriem beer tasting on the bus and a behind the scenes brewery tour with ample time to enjoy additional beers and food after the tour.
After meeting the tour group at Loyal Legion, our pick up location, we boarded the 14 seat BREWVANA bus with the destination of Hood River. It was a rainy January evening so it was great to have our friendly bus driver Thom Roholt behind the wheel!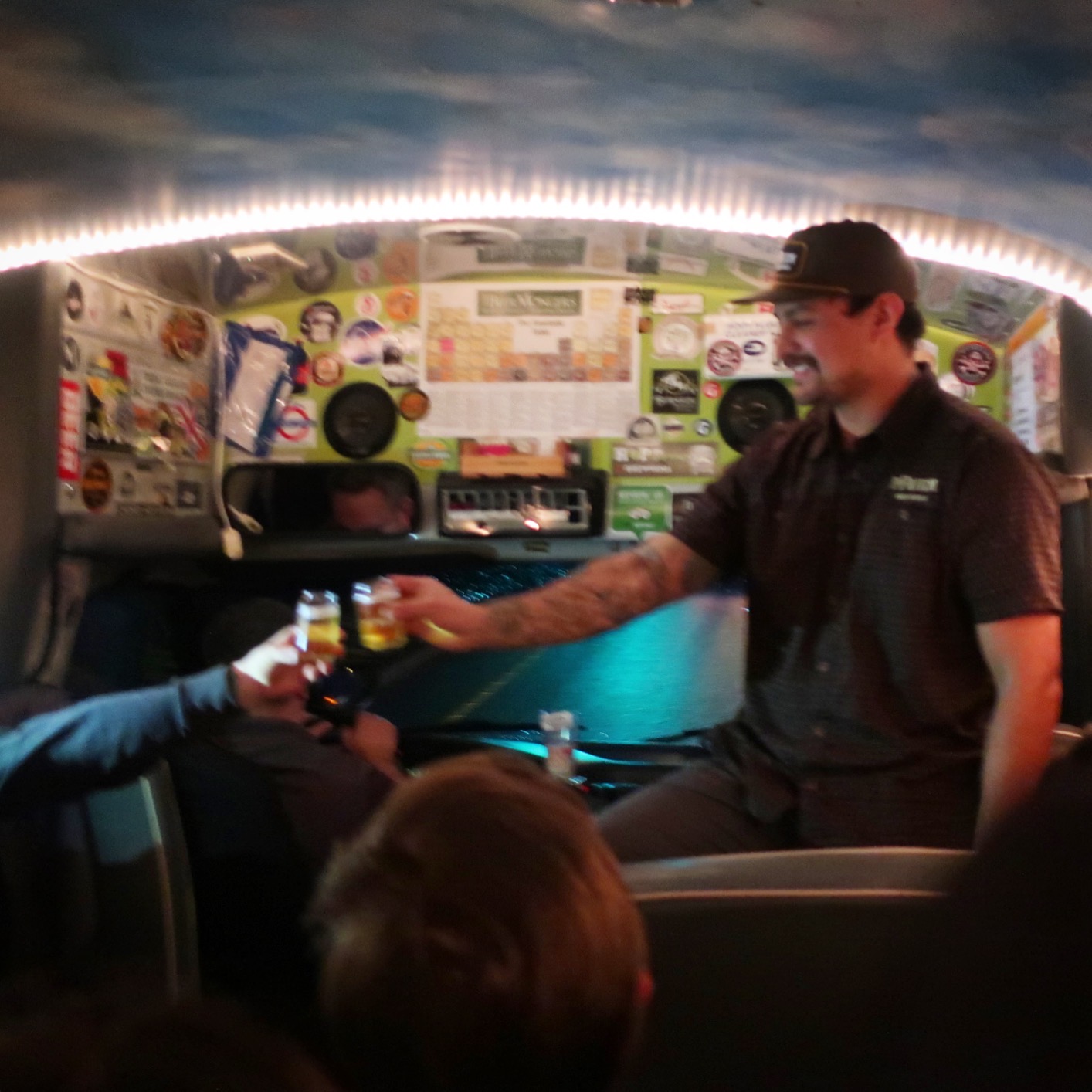 Before we could even get on the highway, Justin Walker from pFriem Family Brewers who was our pFriem chaperone immediately began cracking open bottles of pFriem Pilsner that filled our BREWVANA tasting glass. This exceptional Pilsner was soon followed by pours of Mosaic Pale Ale and pFreim IPA. During the beer sampling on the bus, Justin described each of the beers and told a brief history of the multi award winning brewery that's led by Josh Pfriem.
Upon our arrival into Hood River at 6:30pm, we unloaded the BREWVANA bus and made our way into The Bear's Den. This annex to pFriem's restaurant is a great place to grab a quick beer, merchandise. a bottle or a crowler to go. It's also where Josh Pfriem met the group to say hello as he was still working at the brewery. The team at pFriem were also gracious enough to pour everyone in the group a complimentary pint prior to our brewery tour.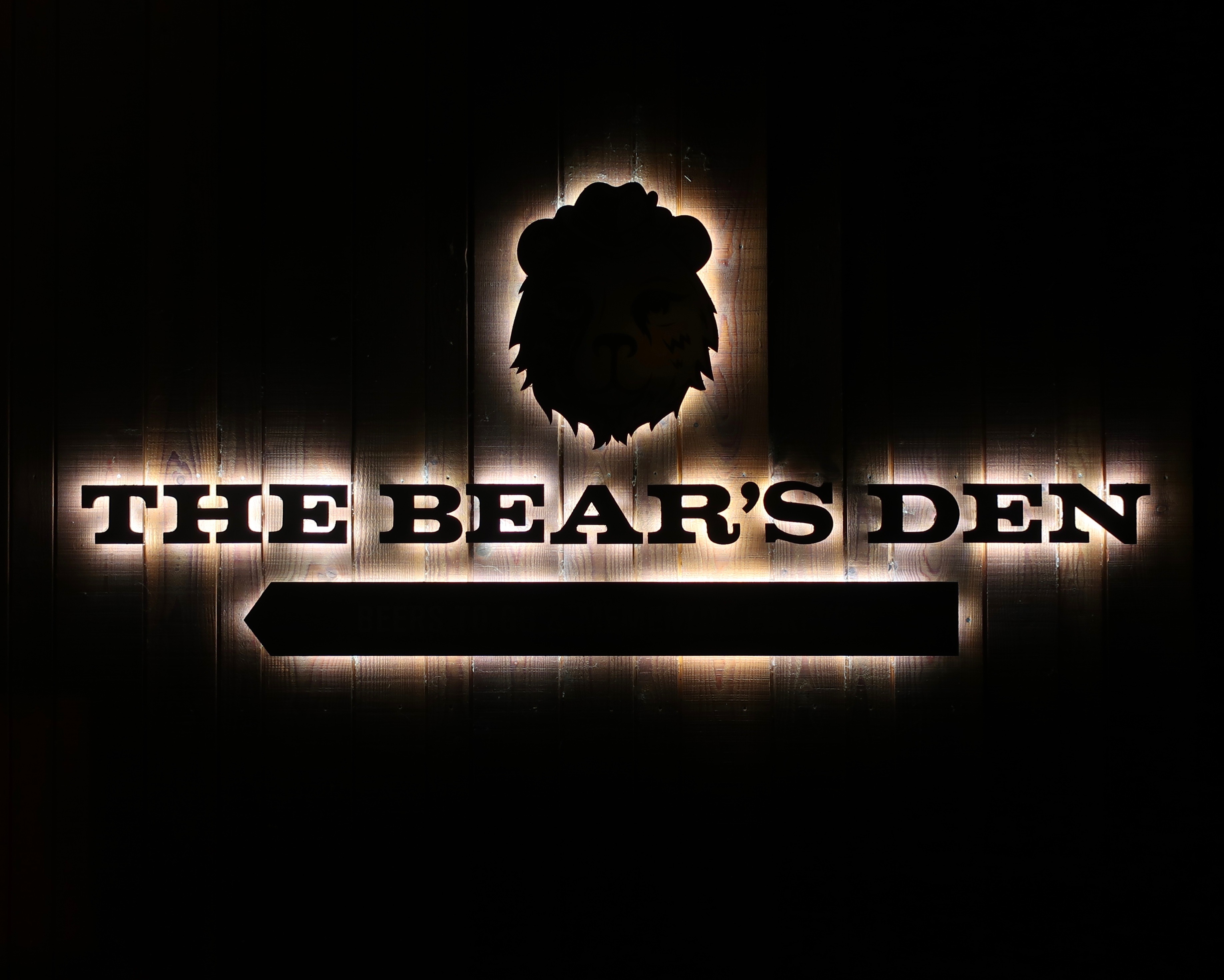 From there Justin led us into the brewhouse for the start of our extensive brewery tour. Here we ran into Kyle Krause as he was working the night shift brewing up a beer. We were able to watch Kyle measuring, weighing and adding some hop additions to the brew.
Justin went over and discussed the entire brewing process at pFriem. We were able to view the kegging area, the brewery's centrifuge for filtiering and its barrels that have been stacked and are patiently aging away. Also, one of the brewery's newly acquired additions was also on display as we were able to get a glimpse of pFriem's new coolship. The brewery began using this fermentation vessel recently while our winter climate is ideal for this age old brewing process. But the output from this coolship will be a many months away.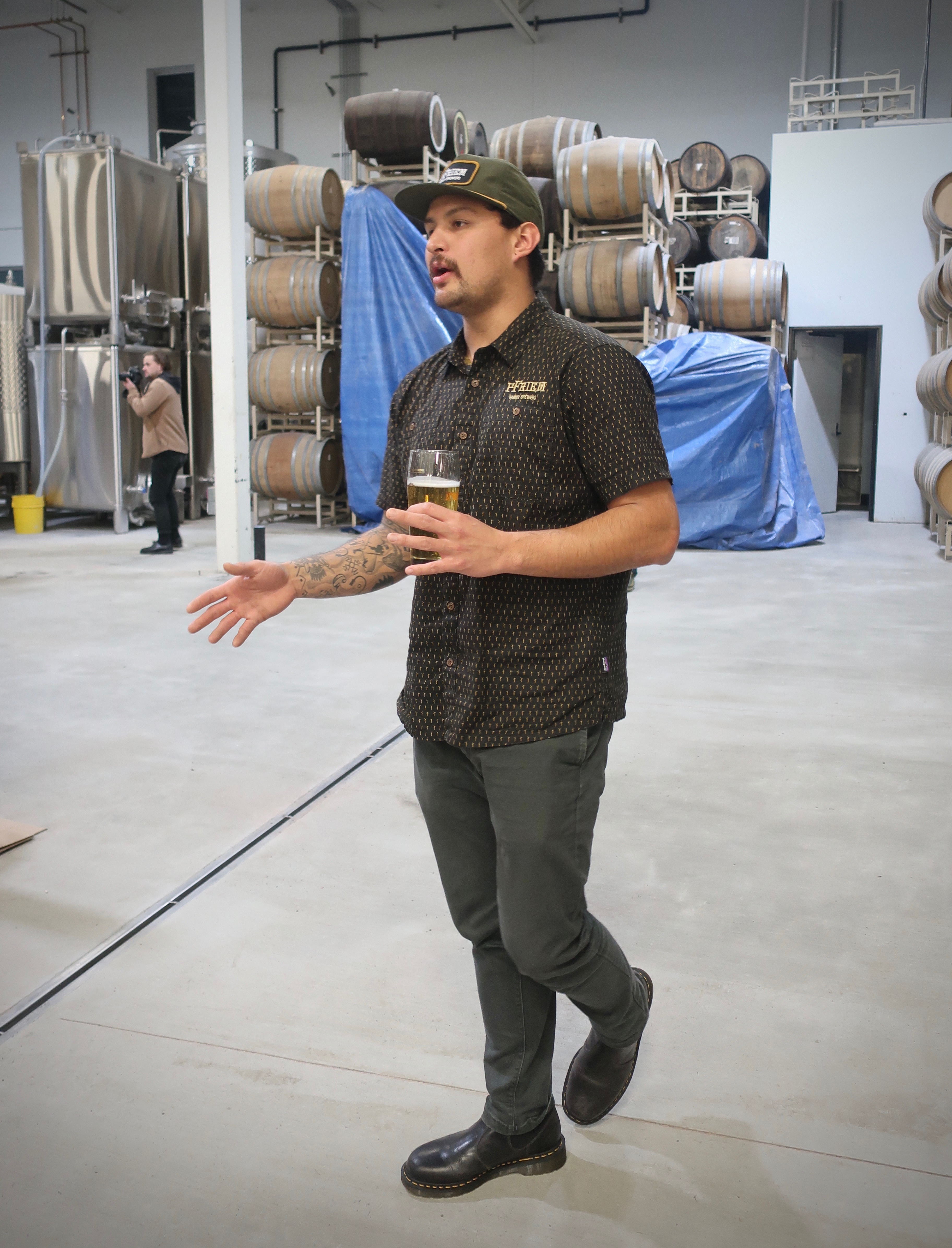 Once the tour wrapped up, we were allowed to do our own thing for the next hour or so before we would depart back for Portland. Most of the group walked upstairs to pFriem's restaurant annex space. Here we were seated at a large table to order dinner as this part of the tour we were on our own. Others ventured to the bar to continue with a liquid diet choosing from the wide array of pFriem beers on tap!
At about 9:00pm we re-grouped and boarded the BREWVANA bus back to Loyal Legion. Prior to boarding a few selections of merchandise and beers were purchased inside The Bear's Den.
Upcoming dates for this BREWVANA VIP Tour include February 21st, March 21st, and April 18th. The Discover pFriem Family Brewers Tour departs at 5:00pm from Loyal Legion Beer Hall in Southeast Portland and returns around 10:00pm. The tour cost of $59.00 includes transportation, brewery tour at pFriem Family Brewers, beer tastings on the bus, pretzel necklace, taster glass and a beer journals!
Here are additional photos from our Discover pFriem Family Brewers Tour…