Interview with Kirk Richardson, Author of Craft Beer Country: In Search of the Best Breweries from the South Pacific to the Pacific Coast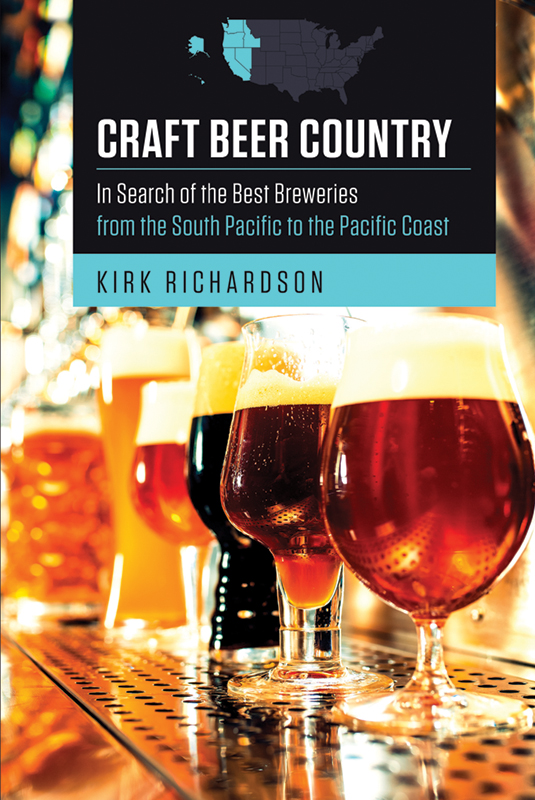 Corvallis based author Kirk Richardson recently penned his first book, Craft Beer Country: In Search of the Best Breweries from the South Pacific to the Pacific Coast that presents a snippet of the craft beer movement on the west coast. This book is a fantastic read, that explores the makers of some of the best craft beer in the west.
Published by Mascot Books, Craft Beer Country takes the reader on a journey through many well-known breweries and a few that may catch your attention for the very first time. Richardson has brought together brewers from Alaska, California, Hawaii, Idaho, Nevada, Oregon, and Washington and tells a story about the brewery along with a personal tale about these brewers.
Craft Beer Country is the first book in a series that focus on breweries from various geographical regions of the United States. Next up is the Rocky Mountains and Southwest with additional books on the Midwest, Deep South, and Northeast. Richardson's goal is to release these beer books about every 18 to 24 months.
Kirk will have his next book signing in Bend, Oregon on Saturday, January 5, 2019 at Deschutes Brewery Bend Public House from 5:00-8:00pm. This also happens to be the same day as the Bend Resilience Beer Fest. Seems to be a great time to visit Bend!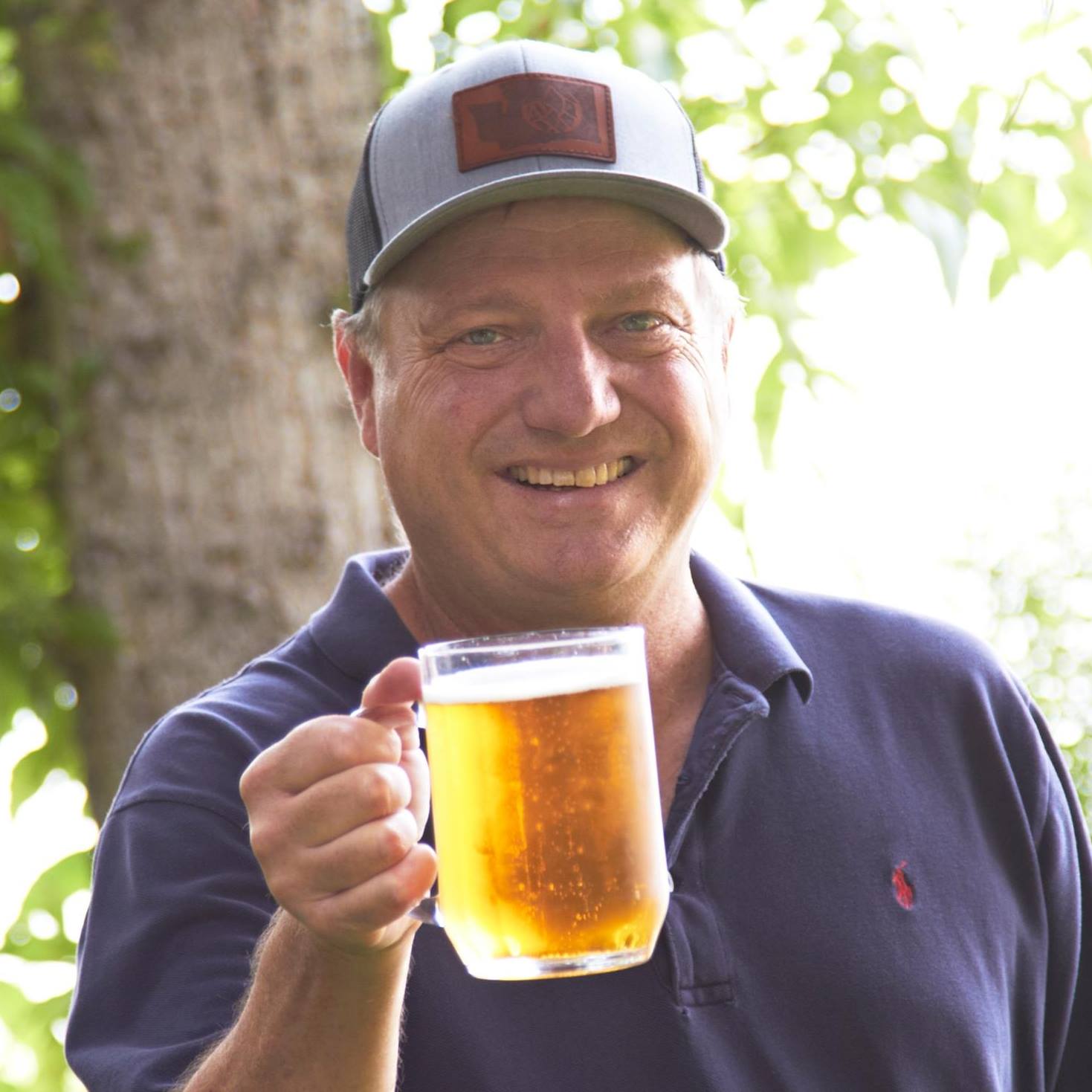 Here's our interview with Kirk Richardson.
What brought you into appreciating craft beer?
Kirk Richardson: I grew up in an era when Lowenbrau and Heineken were considered exotic. Today, the whole craft beer industry has taken off and provided a seemingly endless number of high-quality options. Just when you think everything under the sun has been tried, someone comes up with a new blend of flavors. I guess what brought me to appreciate craft beer was the opportunity to experience something new nearly every week—different colors, textures, aromas, and flavors. Listening to the sounds in a brew pub can even enhance the experience, so beer touches all five senses!
What's your favorite beer style and why?
Kirk: For me, it depends on the season. In the summer, I enjoy IPAs, Sours, Saisons, Helles, and other lighter styles. For a brief period in the fall, I am crushing the pumpkin beers, then quickly shift into porter and stout mode. I also like the browns in the fall (though not the football team). In the spring, when the sun is back and I'm outside, I'm ready for pale ales, lagers, wheat beers and transition away from the heavier dark styles. That said, there are times where I break this cycle and am tempted by a Kolsch in December or cask-aged, vanilla-kissed stout in June.
This new series of books, one book covering four regions of the United States, seems like a daunting task. What made you decide to tackle this writing project?
Kirk: It is daunting. There are so many great choices out there that I can't cover them all, but I sure have enjoyed giving it a try. I took this on because I wanted to write the stories of lesser-known breweries. Although I've featured well-known brewers like Ken Grossman in the book, I also covered guys like Klint Sheets of 3 Sheets brewery in Albany, Oregon. Telling those stories and weaving humor into the tales and watching the response by readers motivates me to work on the next project, the second book in the series.
How did you connect with Mascot Books to publish Craft Beer Country?
Kirk: Mascot Books was recommended by my writing coach, Jane Friedman. I submitted the idea of Craft Beer Country, my background, and some samples, and they liked what they saw. Although we are located on opposite sides of the country, they have been great to work with!
In Craft Beer Country you take on seven states – Alaska, California, Hawaii, Idaho, Nevada, Oregon, and Washington. This is a large geographic region. What sort of challenges did you face in researching this geography?
Kirk: It took a lot of planning and three years of hard work (yes, it required more effort than sampling beer) to make this happen. I couldn't drive to Juneau or Maui, since both are landlocked (although you can take a car ferry to Juneau if you don't mind traveling through rugged country), so those adventures required planning air travel. Other trip logistics were a bit easier. I was able to schedule visits with many of the Washington, Oregon, and California breweries back-to-back in most cases. Sometimes those tours and our discussions led to changes in the book. For instance, Bale Breaker Brewing in Yakima, Washington and Cloudburst Brewing in Seattle were very late finds that were added to my Craft Beer Country map. They turned out to be such good visits that they forced their way into the book. All along, my criteria were fantastic beer and compelling or funny stories told by real characters. If the brewery was in a cool location like the side of a dormant volcano in the South Pacific, that helped too!
How did you decide which breweries to include in your book?
Kirk: I started with the breweries that I knew from previous magazine article interviews: Ninkasi in Eugene, Oregon; Deschutes in Bend, Oregon; and Rogue in Newport, Oregon. From there, I researched recent GABF and World Beer Cup award winners and reached out to those breweries. With my background as a food and beverage writer, I was able to schedule interviews with brewers like Garrett Marrero of Maui Brewing, Ricardo Norgrove of Bear Republic, Fal Allen of Anderson Valley, and Pete Zien of Alesmith. In addition, many of the brewers recommended favorite peers that I hadn't heard about. Those tips paid off with enjoyable interviews with some of my favorite brewers, like Kevin "Smitty" Smith of Yakima, Washington-based Bale Breaker, and samples of wonderful craft beer, like that brewery's Leota Mae IPA.
During the research of this book which brewery impressed you most and what made it stand out?
Kirk: Many breweries stood out, so I can't pinpoint just one. It might be easier if you asked me to select my favorite child. One of the many that really impressed me was Alaskan Brewing in Juneau—they make wonderful craft beer and use a process that is both innovative and environmentally friendly. The brewery generates its own CO2 and has developed a system to convert its spent grain into power. Since Alaskan is so remote, owner/brewmaster Geoff Larson has to be creative in his approach. It's very expensive to ship to and from this remote outpost on the Gastineau Channel near the Pacific Coast. I can't wait to make another trip north from Oregon and conduct another vertical tasting of Alaskan's smoked porters. I think it will be time to revisit that taste test soon.
You are now one book in, when do you anticipate the following four books being published?
Kirk: I'd like to publish the books 18 months apart, but realistically, it might be more like 24 months. It will be a challenge to travel further from Oregon, cull through the many great beers and stories, and pick out the very best. I have the writing process down, so that shouldn't hold things up. By the way, the "beer muse" (maybe Ninkasi?) is whispering in my ear that I need to get started on the next book soon. When I figure out what "she" is suggesting as far as the region that I should cover next, I'll be sure to let you know.

Will you be doing any additional book signings in the Pacific Northwest in the near future?
Kirk: I have a book signing scheduled at Deschutes in Bend, Oregon on Saturday, January 5. I'm arranging signings in Washington state and Nevada, but we don't have the dates pinned down yet. I'll also hold a signing at Walkabout Brewing in Medford this spring and several Oregon bookstores have inquired about signings with my publisher. My schedule will be posted at craftbeerbooks.com for those who are interested in meeting me, buying a book, and talking craft beer. I love to meet fellow beer aficionados and other folks who are just curious about the great things going on in this industry—and maybe share a pint in the process!
About The Author
DJ
D.J. is a Portland, Oregon based writer that spent his formative years in the Midwest. With over 25 years under his belt of drinking beer at festivals across America and the world, he has developed a strong appreciation and understanding of craft beer and the industry that surrounds it. He can be found in any of the great breweries or beer bars that make Portland the best beer city in the world. His writing can also be found in the archives of Northwest Brewing News and can be followed on Twitter and Instagram at @hopapalooza.