Visit the Breweries in The Columbia River Gorge on Columbia Area Transit
|
For the past few years the Columbia Gorge Express has been taking passengers between Portland and Hood River with a few stops in between in the scenic Columbia River Gorge. Now the Hood River based Columbia Area Transit (CAT) has taken over operations of the Columbia Gorge Express and is offering an enticing yearly pass on its operations. This is a great way to visit the Oregon breweries that are located along Interstate 84 in the Columbia River Gorge.
Now through May 18, 2020, you can purchase an annual GOrge Pass valid through December 31, 2020 on CAT for only $30. This pass will take you between Portland and The Dalles with stops in between at Multnomah Falls, Cascade Locks, and Hood River. During the winter months the CAT service includes the Gorge to Mountain Express that provides transportation between Hood River and Mt. Hood Meadows. Then in the warmer months CAT service provides rides on the Hood River Pink Trolley.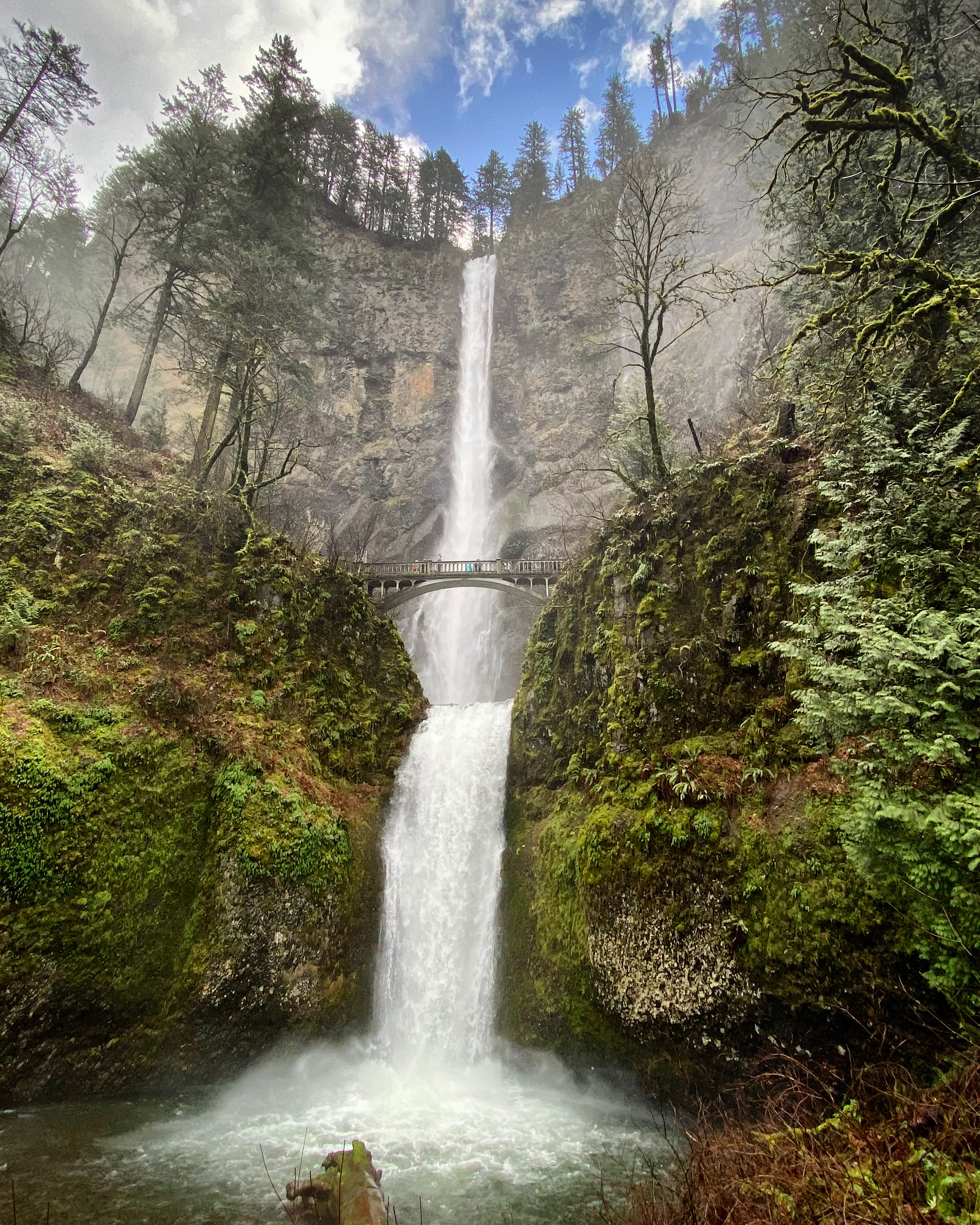 The CAT's Columbia Gorge Express picks up in Portland at the TriMet Gatway Transit Center. This also makes for an easy way to access the Gorge from the Portland International Airport. You can even take a bicycle along and search the web with the bus's wifi. Here is the link to Columbia Gorge Express and CAT schedule.
The Columbia Gorge Express stop in Hood River is at N. 1st St. & Portway Ave., along the waterfront only that's one block from Ferment Brewing and a few blocks from pFriem Family Brewers and Camp 1805 Distillery and Bar. From there it's a short walk to Double Mountain Brewery, and Full Sail Brewing. While in downtown Hood River you can also check out Hood River Distillers Tasting Room, 64oz. Tap House, Crush Cider Café, and Fox-Tail Tap House.
If you stop off in Cascade Locks you can visit Thunder Island Brewing Co. and, in the future, Gorges Beer Co. when it will open up a location in the coming years. Then out in The Dalles a visit to both Freebridge Brewing and Sedition Brewing can be accomplished.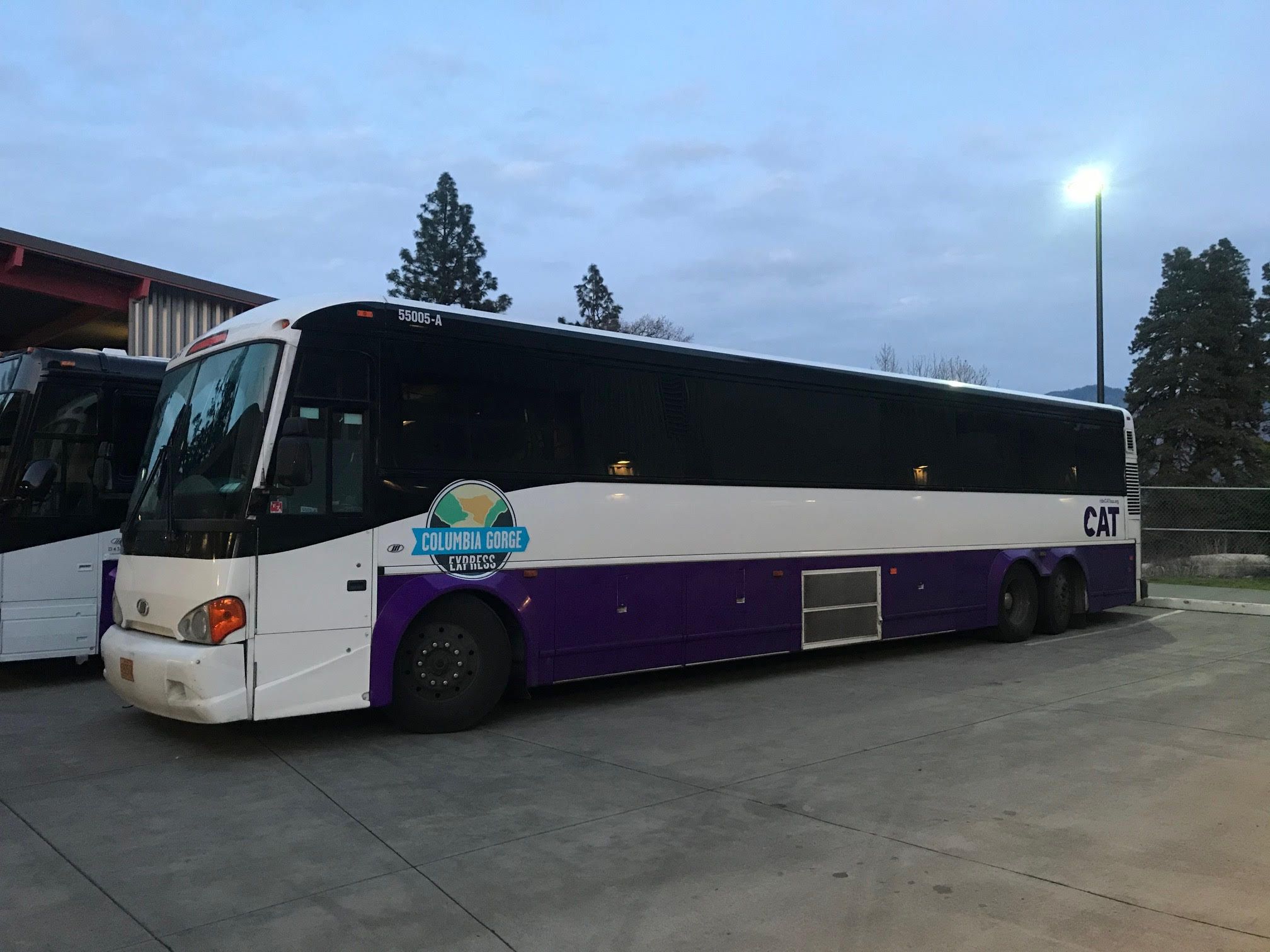 Purchasing a GOrge Pass is easy. The new introductory rate is $30 Adults and $15 Children Under 17 & Hood River Community ID Holders. This includes unlimited rides on all CAT fixed-route services, including CGE to Portland and the GTM ski bus. After the introductory rate, the yearly pass will increase to $90. Purchase a Virtual Pass online to download to your phone by clicking here.
Follow Columbia Area Transit – CAT on Facebook and Instagram, and share your posts. Use hashtags #rideCATbus #gorgeonthego #GOrgePass.