Screening of The Beers Jesus from America with Live Commentary from Greg Koch
|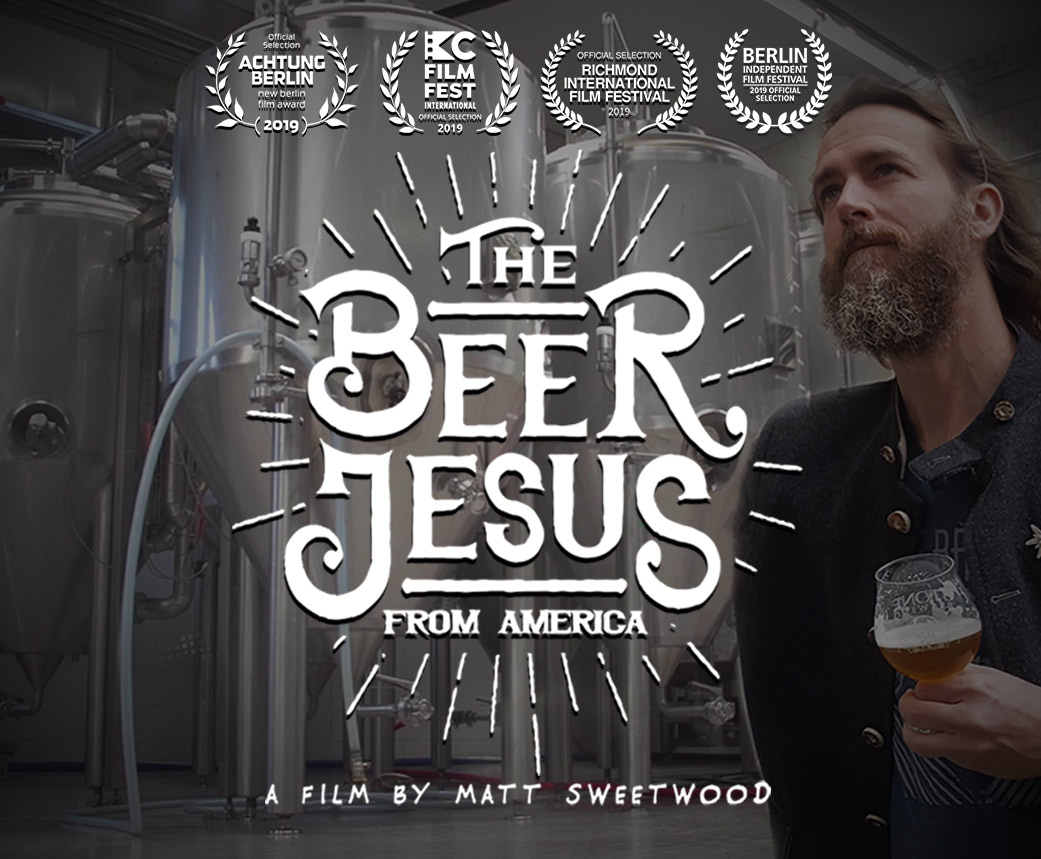 Last year the film The Beer Jesus from America was released in the United States on Amazon Prime and Vimeo On Demand and . This film documented the trials and tribulations of Stone Brewing opening its massive brewery and restaurant in Berlin, Germany.
Stone Brewing will present a special screening of The Beer Jesus from America will take place in the comfort of your living room on Friday, May 8th at 6:00pm PDT. This special one-time live screening will take place on the Stone Brewing YouTube Channel.
This screening will be hosted by Stone Brewing's co-founder Greg Koch, also the film's star, alongside filmmaker Matt Sweetwood. The two will livestream commentary during the film, sharing their experiences, talk beer and enjoy a few tasty selections with the beloved craft beer community. Then a fun, interactive Q&A with Greg and Matt will follow the screening moderated by respected Emmy nominated film critic Scott Mantz.
The Beer Jesus from America is a 1h 38min film that has garnered some decent reviews, including one from us here at BREWPUBLIC. The film has received a 4.6 out of 5-star rating on Amazon Prime where the film is currently streaming. It has also just locked in a worldwide film distribution deal that was announced earlier this month.
Read More: The Beer Jesus from America – A Film on Stone Brewing's Entry Into Berlin
The compelling documentary chronicles Stoning Brewing's rock n' roll co-founder, Greg Koch's tumultuous journey to becoming the first American to build, own and operate his own large-scale independent craft brewery in Europe.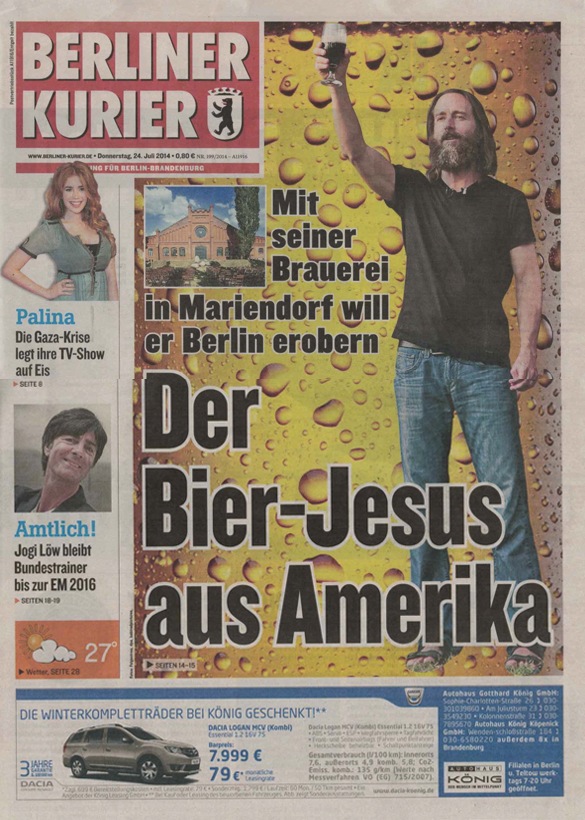 The Beer Jesus From America Synopsis:
Willing to risk millions on a dream to become the first American craft brewer to build, own and operate their own brewery in Europe, and also create an international craft brewing destination, Stone Brewing co-founder Greg Koch may have made the biggest mistake of his career!  Against seemingly insurmountable odds, the man who's been nicknamed "the Beer Jesus from America" pushes on with passion and tenacity to join and help move forward Europe's newly budding craft brewing scene as a revolutionary alternative to cheap industrial beer. Over four years filmmaker Matt Sweetwood (Beerland) captures this historic birth of an American brewery in Berlin, in a story of culture clashes, broken promises and a bottomless beer glass of unexpected challenges
The Beer Jesus from America can be purchased from the Stone Brewing Online Store for $15.00 by clicking here.