2 Towns Ciderhouse Launches TeaREX Killer Tea
|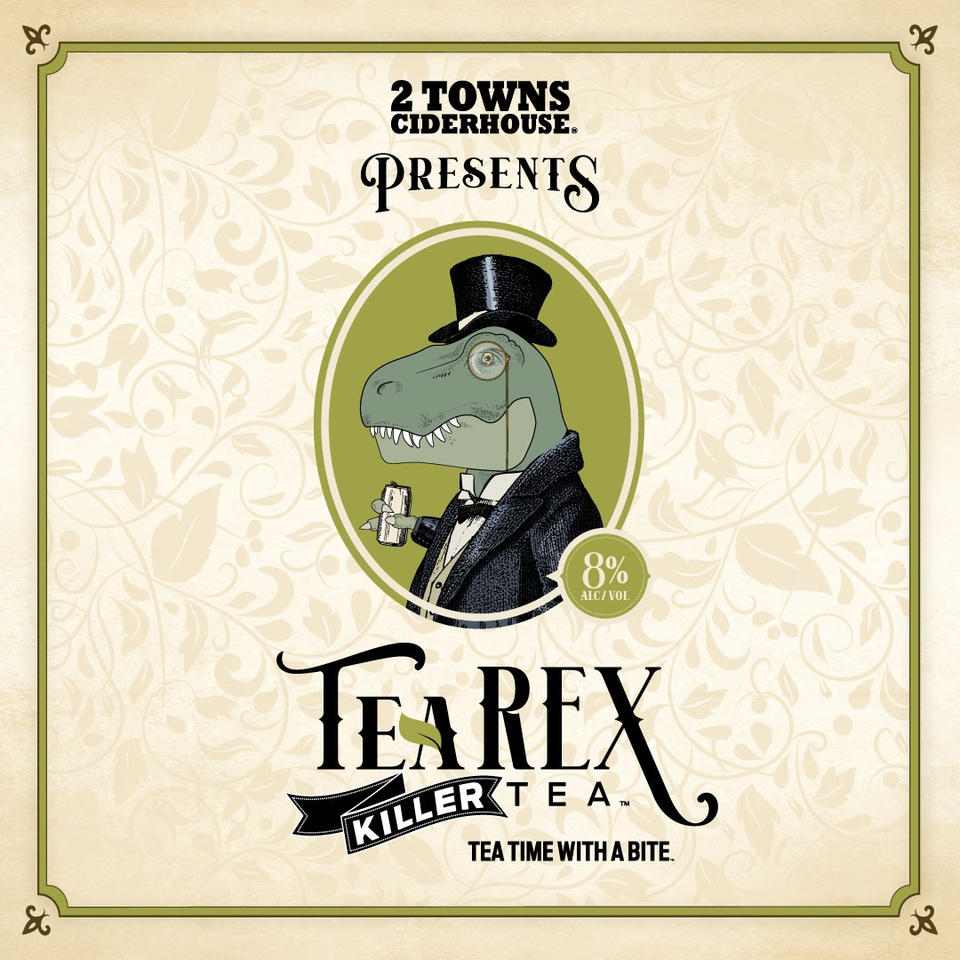 The latest beverage maker to join the hard tea trend is 2 Towns Ciderhouse. The Corvallis, Oregon cidermaker has just launched a new brand, TeaREX Killer Tea, that sits at a bold 8% ABV.
TeaREX Killer Tea is the latest innovation under the 2 Towns total beverage umbrella as this line joins Craftwell Cocktails, SeekOut Seltzer, and Nectar Creek Meadery.
This new lineup of hard tea is launching with two flavors, TeaREX Original Black Tea and Honey and TeaREX Lemon Black Tea and Honey. Crafted in the Pacific Northwest, TeaREX is a bigger and bolder take on hard tea. Refined yet crushable, the monstrously delicious flavor of TeaREX is classy enough for pinkies out, with enough bite to make sure tea time never goes extinct.
Original Hard Tea is crafted with the finest black tea and local PNW honey, for a sweet tea that's easy drinking and dangerously delicious. Lemon Hard Tea is crafted with the finest black tea, West Coast lemons, and a touch of local PNW honey for a citrus tea.
"The hard tea category is experiencing explosive growth and we thought why not take our mantra of carefully sourced, quality ingredients from our ciders and apply that to hard tea," said Lee Larsen, co-founder and CEO of 2 Towns. "TeaREX is distinctly fun, unique, and positioned to appeal to consumers looking for a higher ABV option that's proudly brewed in the Pacific Northwest. Not to mention we love venturing into a new space with a brand that has this kind of upROARious humor."
TeaREX Killer Tea retails at $14.00 per six-pack and it will be available through distributors in Oregon, Washington, and Colorado. For more information on TeaREX Killer Tea, visit www.tearexkillertea.com.