2 Towns Ciderhouse Partners With the Portland Thorns on Two Thorns Raspberry Rose Cider
|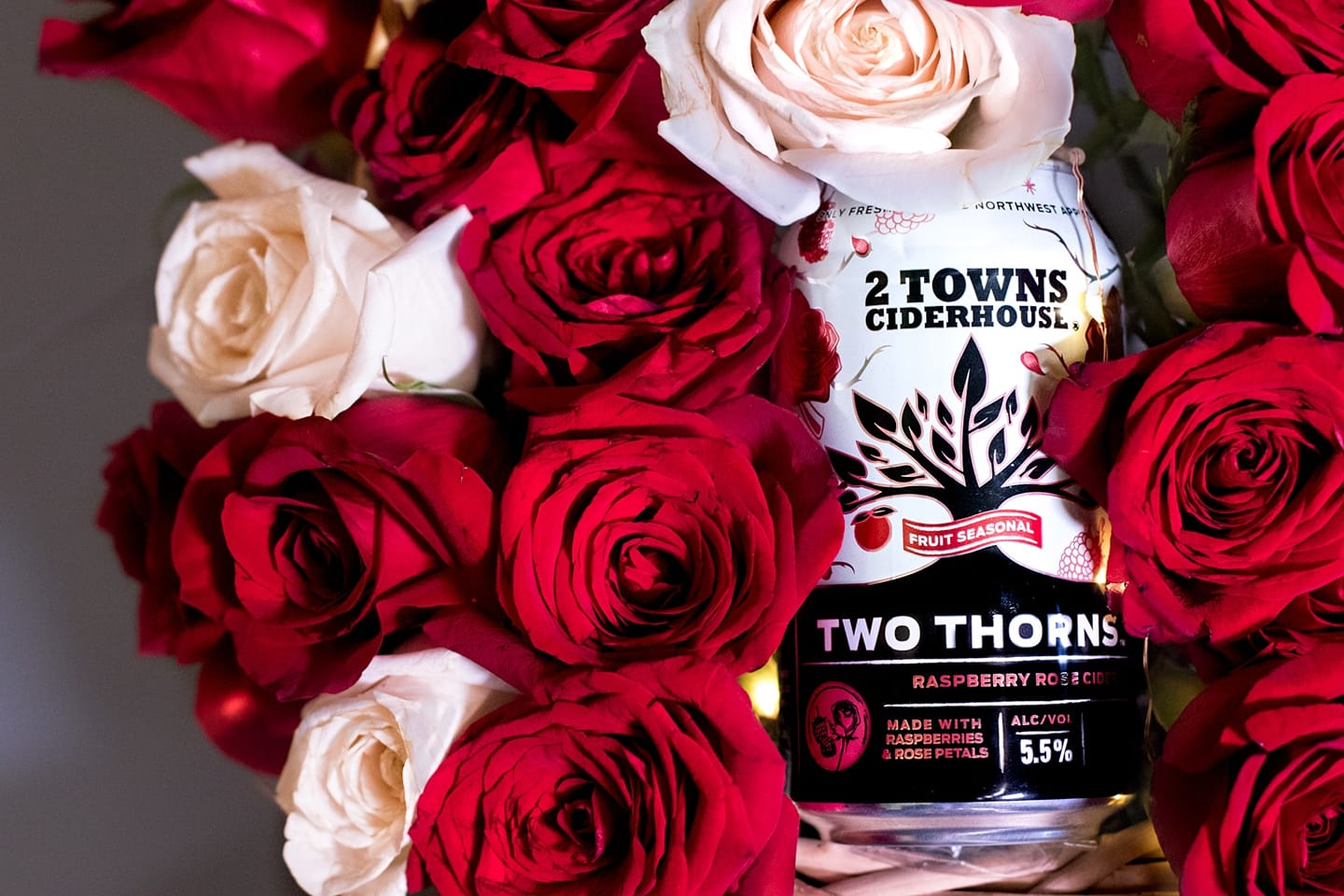 In time for the Portland Thorns FC season, 2 Towns Ciderhouse is back with its cider that honors Portland's lady soccer team. But for 2019, Two Thorns Raspberry Rose Cider will be more readily available as this cider is now part of its Spring Seasonal lineup in 12-ounce cans.
"We're always trying to innovate and push the bounds of what cider can be," said Aaron Sarnoff-Wood, 2 Towns Ciderhouse Founder in a statement. "We continue to release new ciders to keep building on the foundation of our past loved seasonals."
Two Thorns is a cider that features Northwest apple, raspberry and a rose petal combination. Tart flavors come forth with a floral blend that gives a glimpse of the spring that's just around the corner.
Previously Two Thorns had been a collaboration project between 2 Towns and the Portland Thorns FC, and was only available in the Portland area market.  "We received a lot of feedback from customers who'd had Two Thorns at Providence Park looking to get it in their local market, so we decided to add it to our seasonal release schedule in order to let more people share in the goodness," said Scott Bugni, Marketing Director at 2 Towns Ciderhouse in a statement.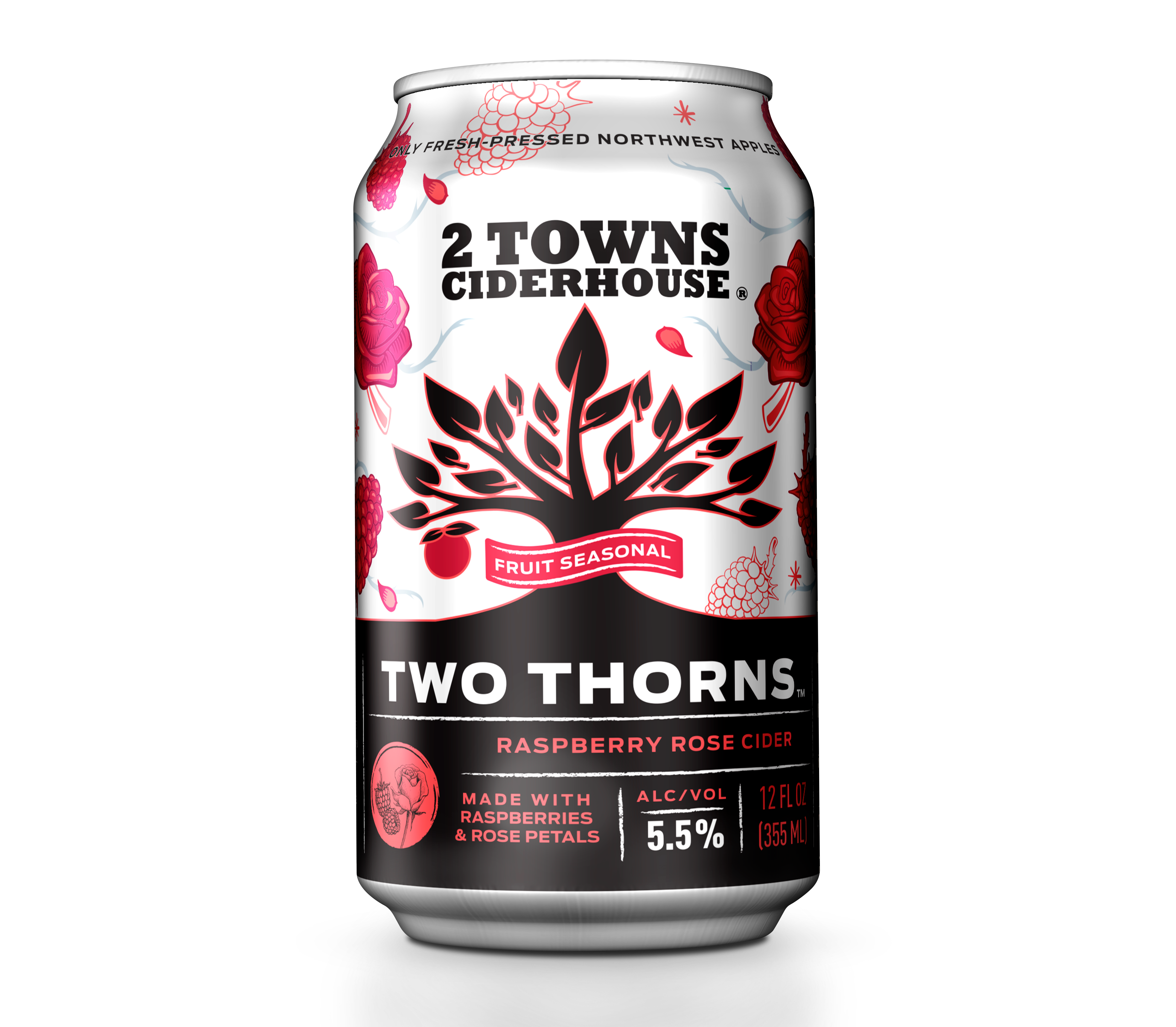 Two Thorns will be available from March through June and is currently available in 12-ounce cans, bottles, 1/2 bbl and 1/6 bbl kegs. Two Thorns is distributed throughout Oregon, Washington, California, Alaska, Idaho, Hawaii, Chicago and parts of Minnesota & Montana.