2 Towns Ciderhouse Releases Cosmic Currant – A Blend of Cranberries, Black Currants and Apples
|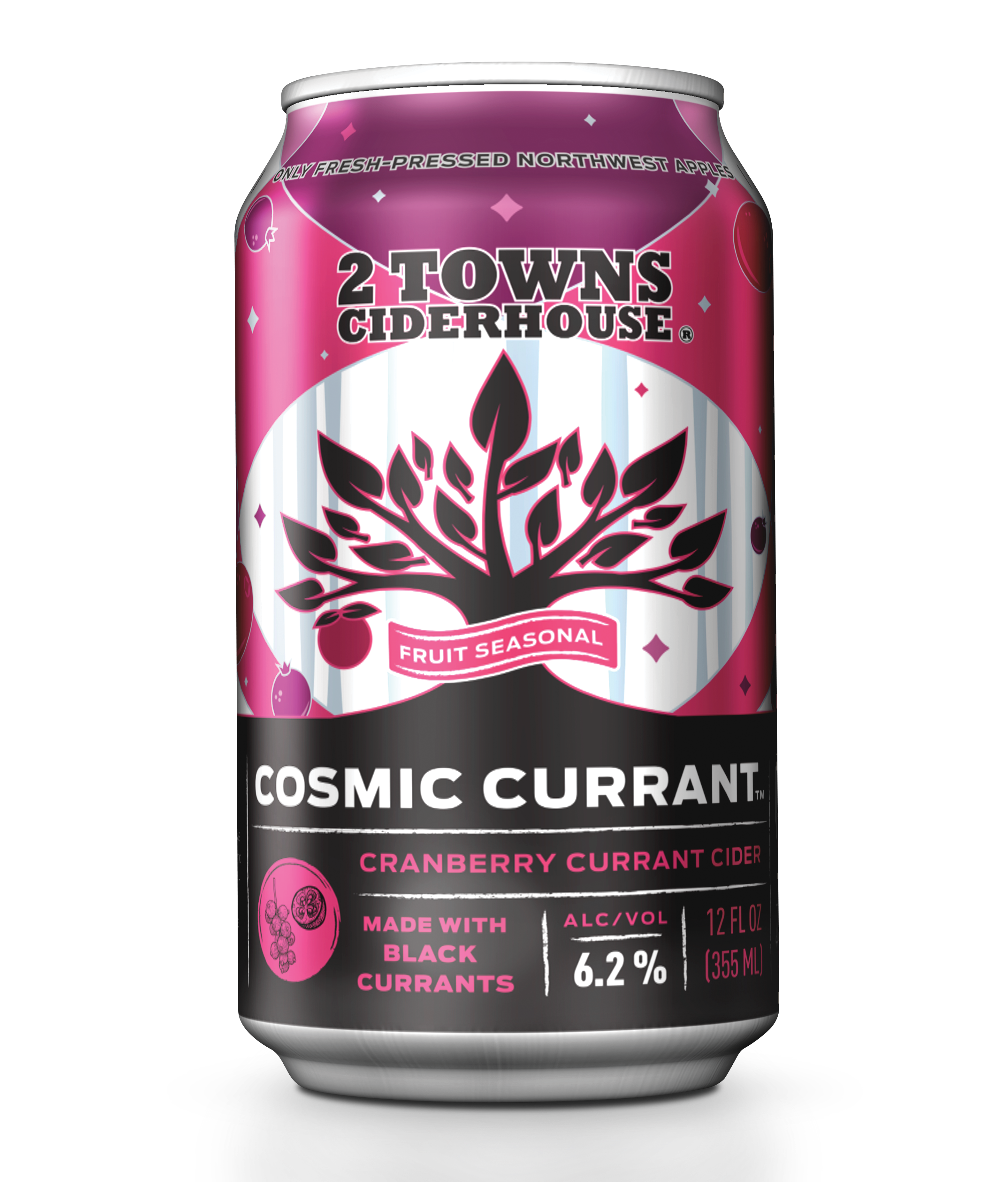 For its latest seasonal cider, 2 Towns Ciderhouse brings together a blend of Oregon-grown cranberries, black currants, and freshly pressed Northwest apples to create Cosmic Currant.
The blend of these three fruits to create Cosmic Currant brings forth a dark ruby color that offers up cane fruit sweetness and earthy cassis liqueur that finishes with a robust cranberry tannin. All of these earthy complex characteristics inspired 2 Towns to name this ethereal cider after the mystic starry night.
"We are really pumped to release a cider made with Cranberries from Bandon, Oregon." said head cidermaker Dave Takush, in a press release. "They lend a lot of tannin and color to this cider, and the black currants add earthy notes of dark fruit, perfect for the upcoming winter season."
Cosmic Currant is currently available through February 2020 in cans, bottles, and on draft to distributors throughout Oregon, Washington, California, Hawaiii, Idaho, Montana, Chicago and select areas of Minnesota and Montana. Use the 2 Towns Cider Finder to assist in locating this or any other cider from the cidery.