2 Towns Ciderhouse Releases Hip Hops Cider
|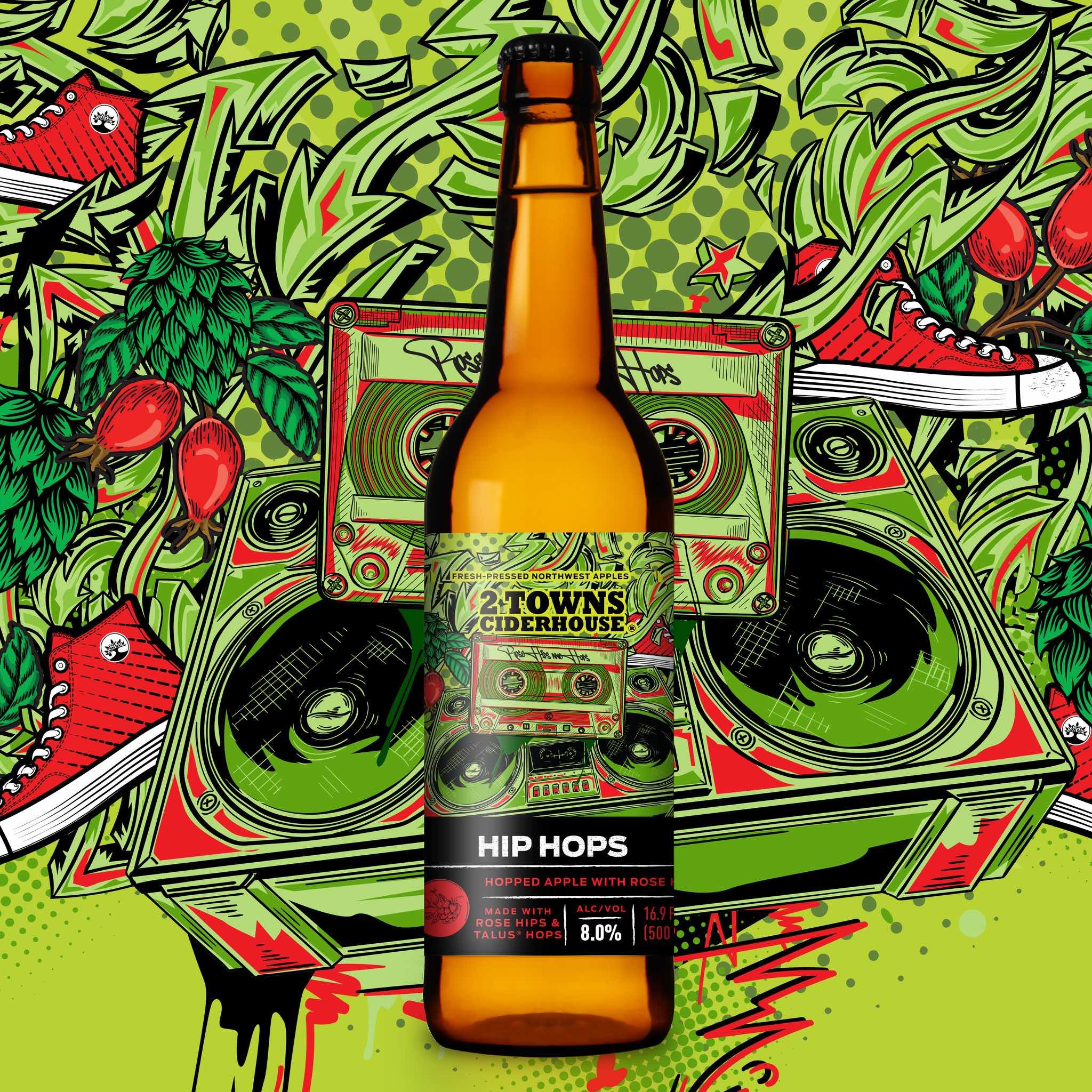 Hops and roses come together on the latest cider release from 2 Towns Ciderhouse. The Corvallis, Oregon based cider maker has just released Hip Hops Cider, a new cider that is made with rose hips and hops as part of 2 Towns' Limited Release line.
Hip Hops Cider is crafted with fresh-pressed Northwest apples, rose hips and Talus hops. It's described as being bright and full of expressive aromatic herbals and rose aromas with a touch of acidity.
"Hip Hops is the musical mashup of two unique ingredients," said Dave Takush, head cider maker. "Talus hops was hand selected by our R&D team as the most expressive aromatic and delicious hop they could get their hands on. And rose hips  add a delicate combination of stone fruit and rose aromas with a touch of acidity."
Hip Hops Cider that's sits 8.0% ABV will be available in 500mL bottles, 1/2 bbl & 1/6 bbl kegs through distributors in Oregon, Washington, California, Arizona, Colorado, Montana, and Idaho, with select packages in Alaska and South Dakota.