2 Towns Ciderhouse Releases Spice Spice Baby Cider
|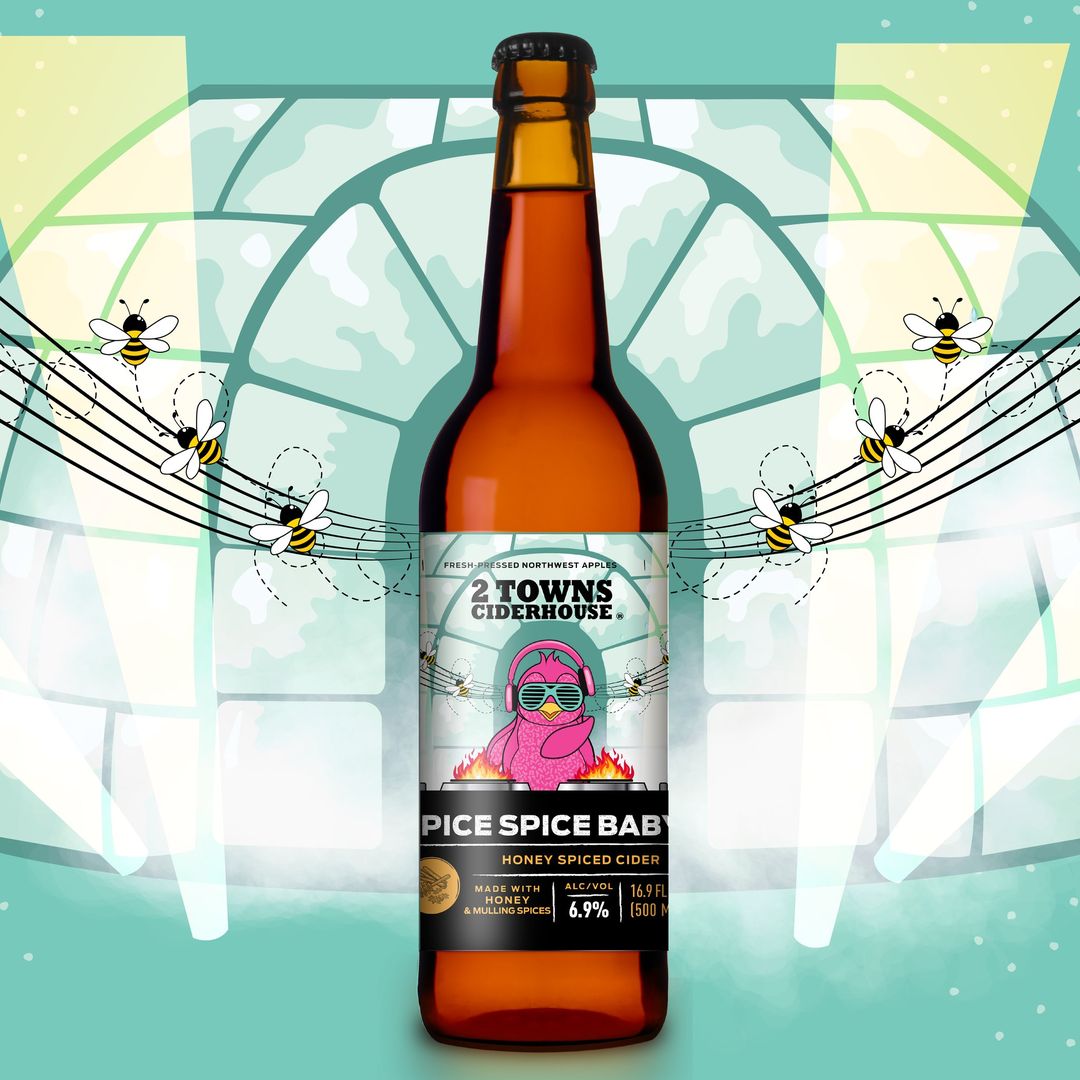 A new winter inspired cider debuts from 2 Towns Ciderhouse as the final release in the cidermaker's 2022 Limited Release Series. Spice Spice Baby, a spiced winter warmer cider is beginning to hit distribution in 500mL bottles and on draft.
Spice Spice Baby is crafted with fresh-pressed Northwest apples, local Northwest honey, toasted oak, and a blend of cinnamon, clove, allspice, and star anise, This new cider is described a being coxy and full of spice at 6.9% ABV.
"Spice Spice Baby is our twist on an old classic -cider and mulling spices" said Dave Takush, head cider maker. "The local Northwest honey & toasted oak marries well with the mulling spices, creating a rich winter warmer that doubles as a great party gift."
Spice Spice Baby will be available in 500mL bottles, ½ bbl & ⅙ bbl kegs through distributors in Oregon, Washington, California, Arizona, Colorado, Montana, and Idaho, with select packages in Alaska and South Dakota. For more information on 2 Towns Ciderhouse, visit www.2townsciderhouse.com.