2 Towns Ciderhouse Releases Two Thorns Specialty Rosé Collaboration Cider Honors Portland Thorns
|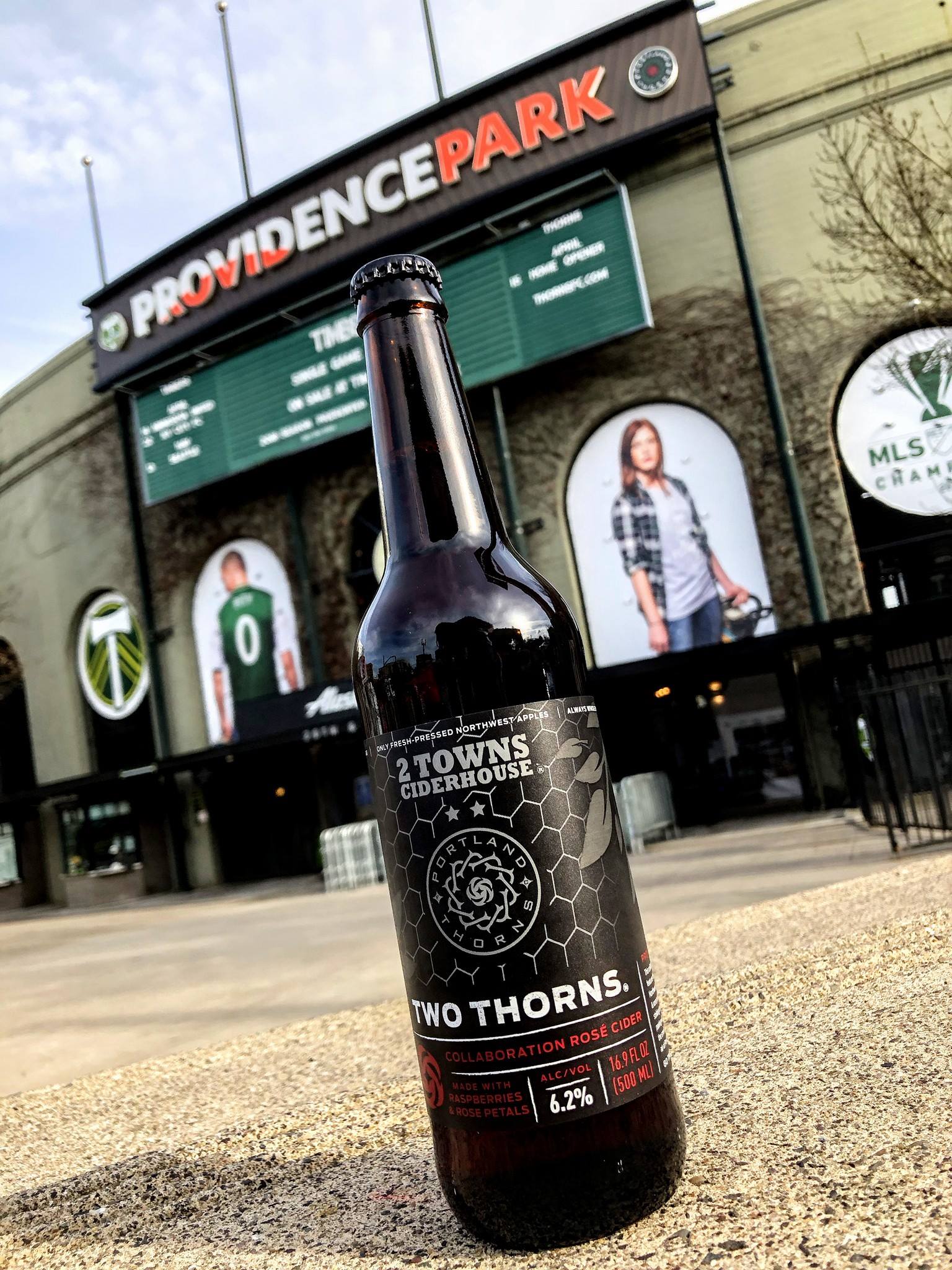 With the National Women's Soccer League back in action for the 2018 season, 2 Towns Ciderhouse offers a new cider that honors the NWSL champions Portland Thorns FC. Two Thorns is a specialty rosé cider in collaboration with the 2017 championship-winning Portland Thorns FC that features fresh-pressed Northwest apples, raspberries, and rose petals.
"This year we are thrilled to place an additional star on our Two Thorns label in honor of the second National Women's Soccer League championship win by the Portland Thorns," said Scott Bugni, marketing director at 2 Towns Ciderhouse, in a statement. "The team's exceptional athletes deserve a cider that honors their team spirit, determination and class."
Two Thorns is available on tap at Providence Park and select stores, bars and restaurants only in Oregon through the duration of the Thorns' season, or while supplies last.