2019 Cider Rite of Spring Returns to Leftbank Annex
|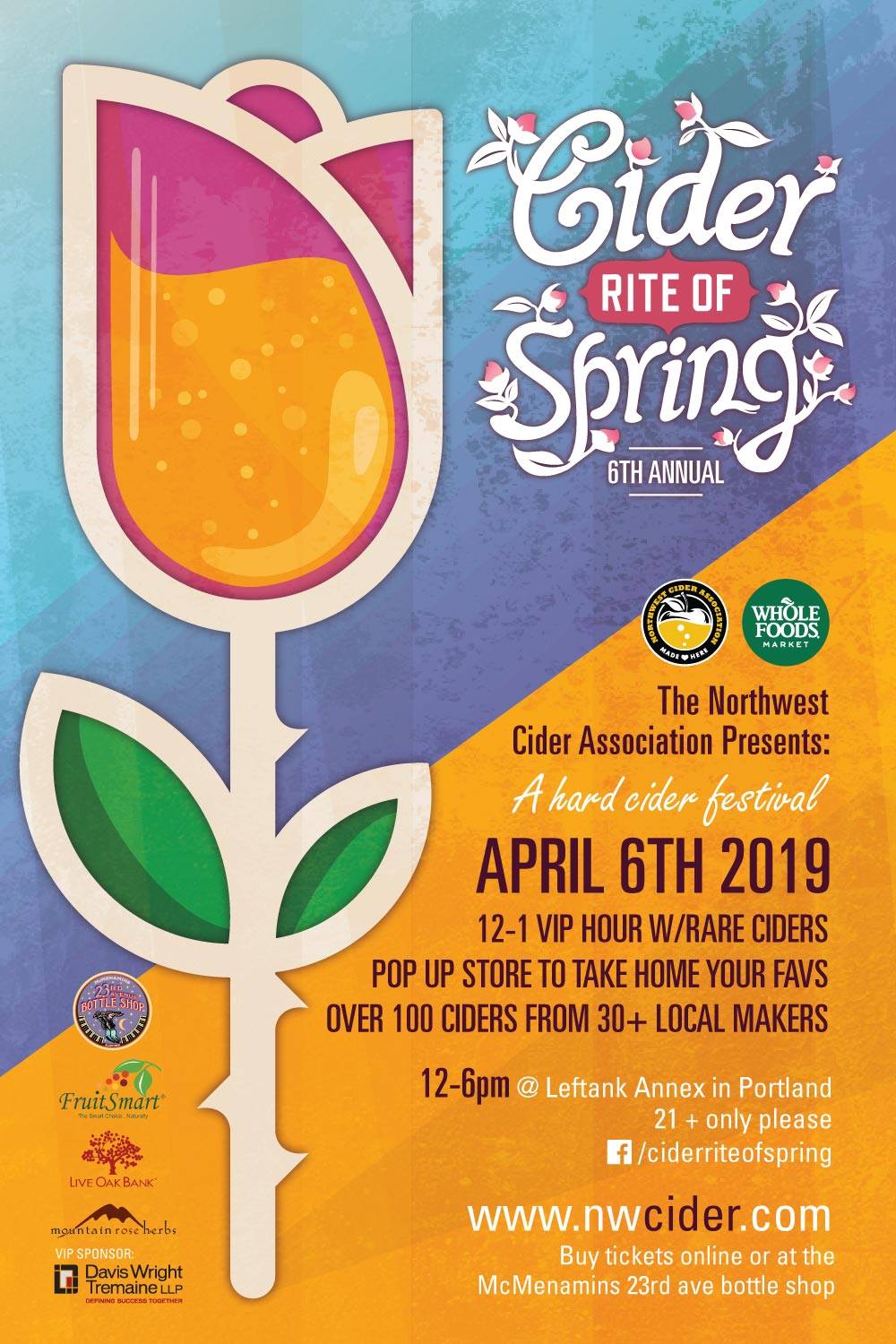 Over 100 different ciders will be pouring when the 2019 Cider Rite of Spring returns to Portland on Saturday, April 6th. This year's annual cider festival returns the beautiful Leftbank Annex from 1:00-6:00pm with a special VIP session that opens at Noon.
Thirty-three different northwest cider makers will converge upon Portland to serve over 100 various ciders. There will many different styles of cider from floral and field flavors in freshly-tapped casks of heritage cider to ciders blended with flowers and botanicals from Mountain Rose Herbs.
Tickets are now on sale for the spring cider fest that begin at $25 before service fees. All attendees will receive 8 tasting tickets and a commemorative glass and everyone is invited to take home a new cider to share with their friends and family at the pop-up cider store.
"The cider industry is blooming, and this year the Cider Rite of Spring will be bigger than ever!" said NW Cider Association Executive Director Emily Ritchie in a statement. "At the Leftbank Annex, we have the chance to share a wider selection of ciders with more people than ever before. Whether you are fresh to cider or have a heritage apple orchard of your own, you'll find something new to love at this year's Cider Rite of Spring."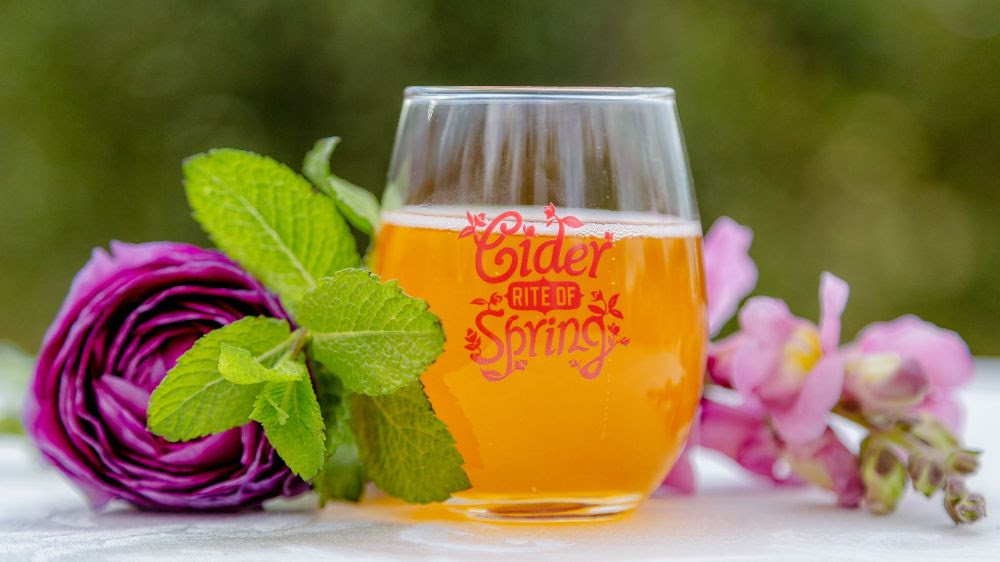 Participating Cideries:
1859 Cider Co.
2 Towns Cider House
7Bev Corp.
Alter Ego Cider
Art+Science
Bad Granny Cider
Bandon Rain
Bauman's Cider
Cider Riot!
Dragon's Head Cider
Draper Girls Cider Co
Finnriver Farm & Cidery
Happy Valley Cider Company
Helvetia Cider Company
Independent Cider
McMenamins Edgefield
New West Cider
Pear UP
Reveille Ciderworks
Runcible Cider Company
Seattle Cider Co.
Slake Cider
Slopeswell Cider Co
Snowdrift Cider Co.
Square Mile Cider
Steelhead Cider
Stone Circle Cider
Swift Cider,
Tieton Cider Works
Tumalo Cider Co.
Wildcraft Cider Works
Woodbox Cider
Woodinville Ciderworks.
Attendees must be 21 years old to attend.
Leftbank Annex
101 N Weidler St.
Portland, OR 97227