Angry Orchard Releases Hardcore Dark Cherry Apple Imperial Hard Cider + Baked Apple Pie Style Hard Cider
|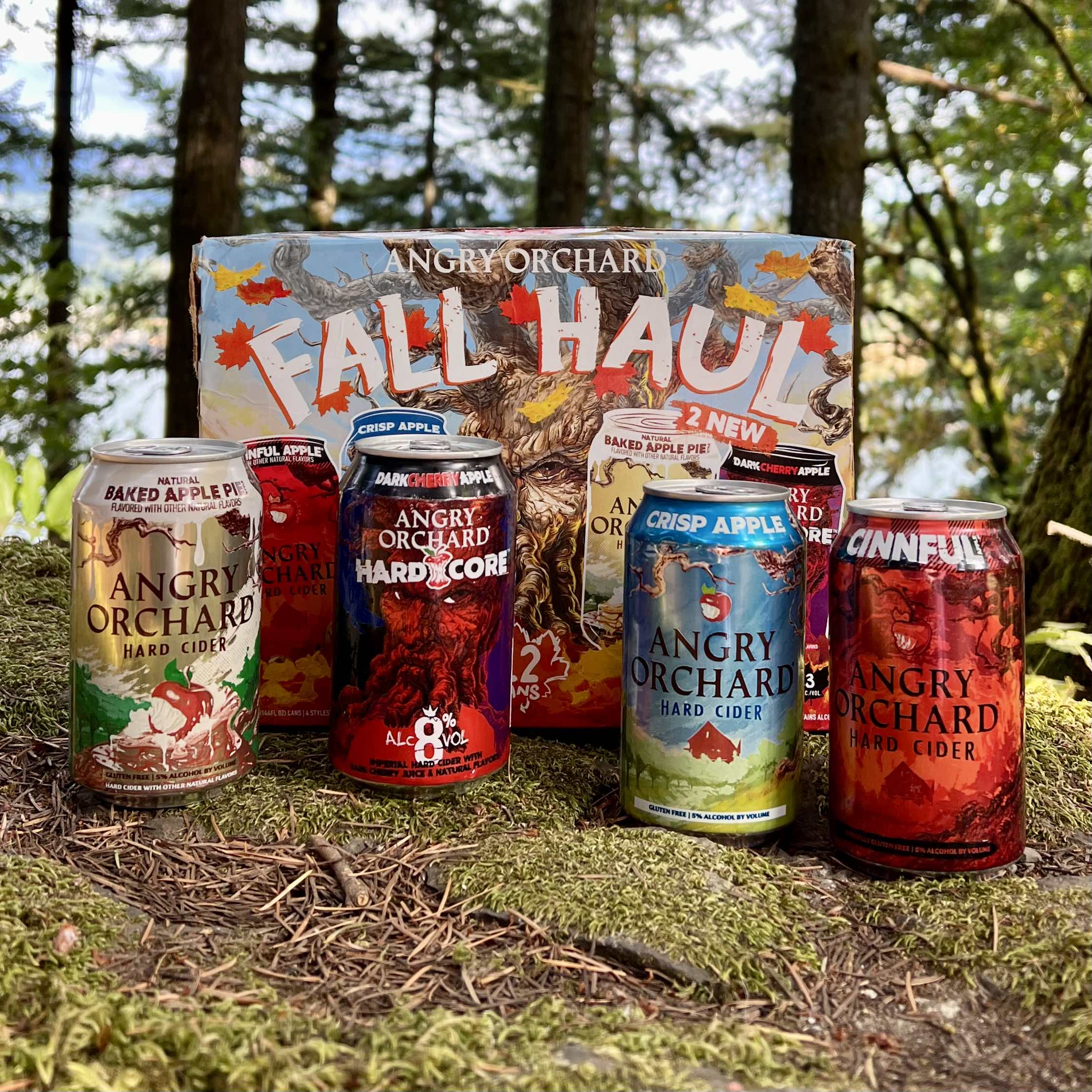 Two new ciders, Hardcore Dark Cherry Apple Imperial Hard Cider and Natural Baked Apple Pie Style Hard Cider, join the fall lineup from Angry Orchard Hard Cider. Both ciders are also part of the seasonal Fall Haul Variety Pack that also includes Crisp Apple and fan-favorite Cinnful.
Hardcore Dark Cherry Apple Imperial Hard Cider is a bold, Imperial Cider that's part of a growing trend in the cider category of higher ABV ciders. This one sits at 8% ABV and happens to be Angry Orchard's first nationally available Imperial Cider.
This Imperial Cider is made with traditional bittersweet cider apples and blended with dark cherry juice from concentrate for an enjoyable cider bursting with real fruit flavor, It is well balanced that offers all the flavors of both fruits in a 12oz can.
"Through the years, Angry Orchard has been synonymous with offering deliciously bold ciders that feature real fruit," said Kelli McCusker, Head of Marketing for Angry Orchard. "As drinkers shop the increasingly crowded alcohol space, they're looking for offerings that deliver on flavor, ingredients and ABV to provide more value. Combining Angry Orchard's equity in real fruit with a higher ABV in our new Hardcore wins that shopper equation – while giving drinkers a new way to transport them to their 'happy place' that much faster."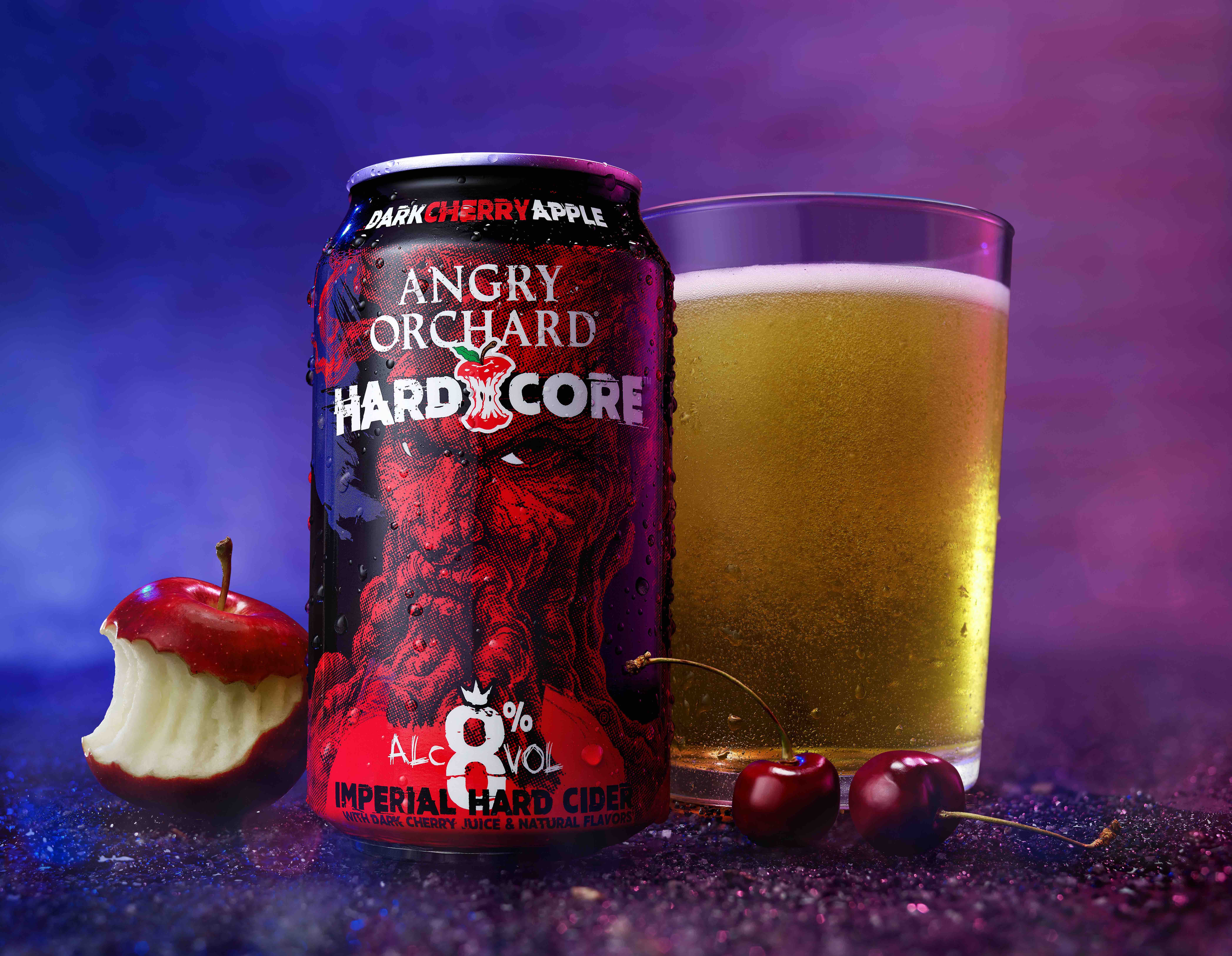 Also new from Angry Orchard is Natural Baked Apple Pie Style Hard Cider. This new, 5% ABV limited-release cider is full of apple and spice flavors, but all in a subtle and enjoyable amount. It's a sweet blend of juicy apples paired with nutmeg, creamy vanilla ice cream and topped off with buttery, baked notes that create the perfect fall dessert in a can. Blending this can, 50/50 with Cinnful creates a nice, flavorful decadent cider!
Hardcore Dark Cherry Apple and Natural Baked Apple Pie Style Hard Cider are both available as part of the Fall Haul Variety Pack. This 12-pack contains three cans each of these two new ciders alongside three cans each of Crisp Apple and Cinnful.