Angry Orchard to Release Crisp Apple KING SIZE Hard Cider
|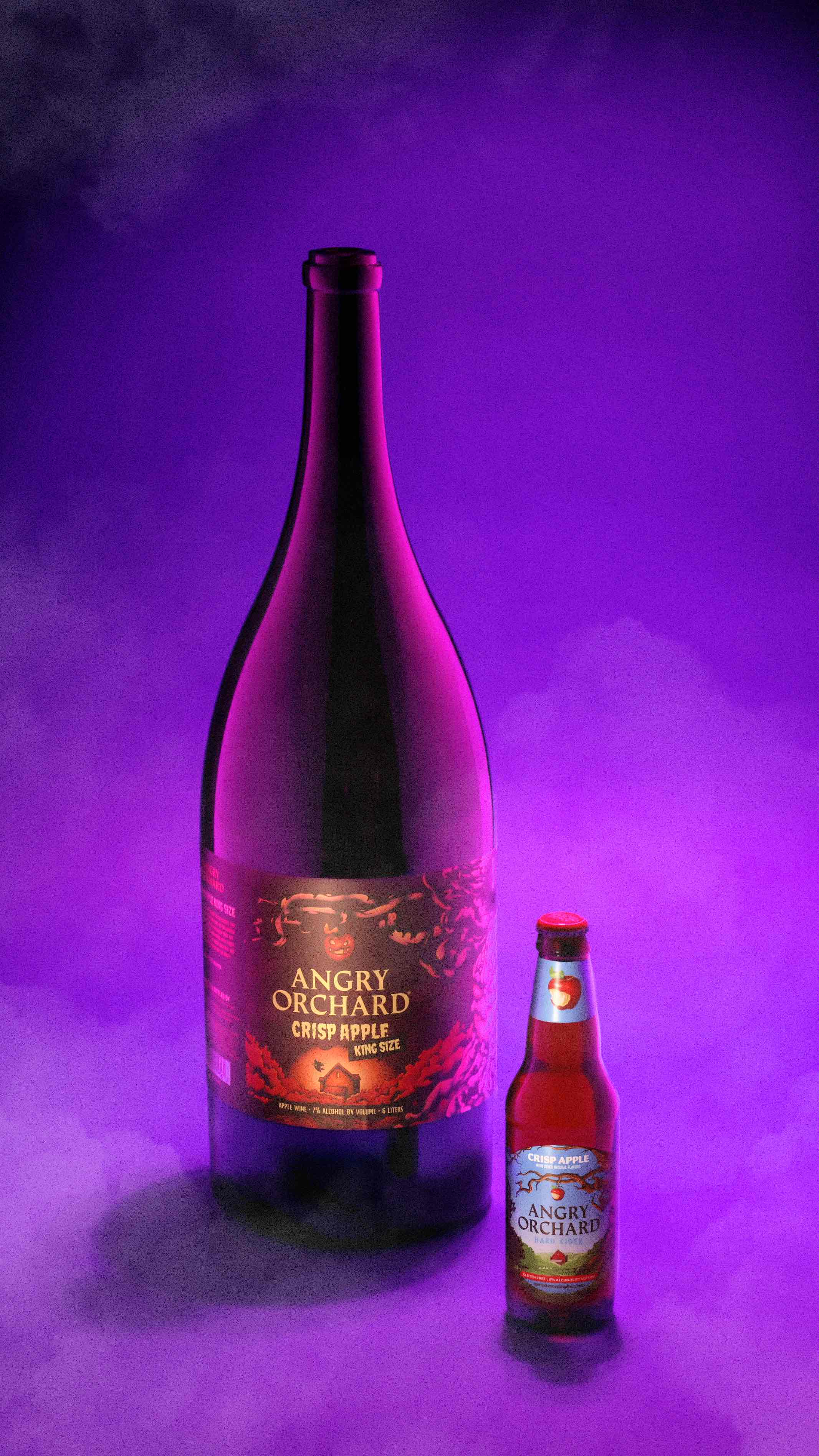 After releasing Spooky Mini Kegs last year in time for Halloween, Angry Orchard is back at it this year with a new promo. Beginning next week, the nation's top selling hard cider maker will launch the new Crisp Apple KING SIZE Hard Cider for the upcoming Halloween season!
This new large 6-liter bottle is designed for sharing with your closest friends and can make for a great Halloween candy pairing. This Methuselah is quite large and is very limited but is filled with the classic Crisp Apple Cider that is a top seller! Sitting at 7% ABV, Crisp Apple Cider is made with 100% Walden fruit from whole apples grown on Albany Post Road in New York's Hudson Valley.
Bottles of Crisp Apple KING SIZE Hard Cider will be available for $200, with free nationwide shipping, through home delivery via VinoShipper beginning Monday, October 2, 2023. In addition, a limited inventory will also be at the Angry Orchard Cider House in Walden, NY, while supplies last.