Bauman's Cider Announces Harvest & Small Batch Series
|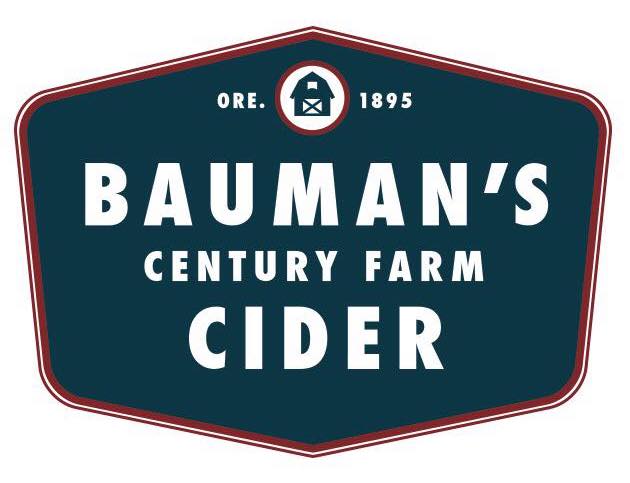 Art and cider come together as Bauman's Cider announces the release of its latest harvest series and small batch ciders. On these new ciders, the Gervais, Oregon cider maker has produced some unique ciders and worked with a few local artist on each label.
The new releases consist of Reine des Pommes, Estate Cider, Estate Spontaneous, Porter's Perfection, and Forbidden Fruit Series. This lineup utilizes a range of fermentation techniques to accentuate the unique characteristics of the apples. In addition, Bauman's Cider are showcasing new labels on these ciders that break out from our traditional brand framework.
"As we are creating a new cider, or tasting the end product, we have a vision for it, a feeling even," said Christine Walter, founder and head cider maker for Bauman's Cider, in a press release. "The opportunity to share that feeling with an artist and allow them to interpret it into a drawing or painting is an amazing kind of alchemy. I couldn't be more excited about sharing this collaborative effort: apples turning into cider paired with a feeling turned into a piece of art. I feel so fortunate to have a platform for this!"
Here are details on the Harvest Series lineup.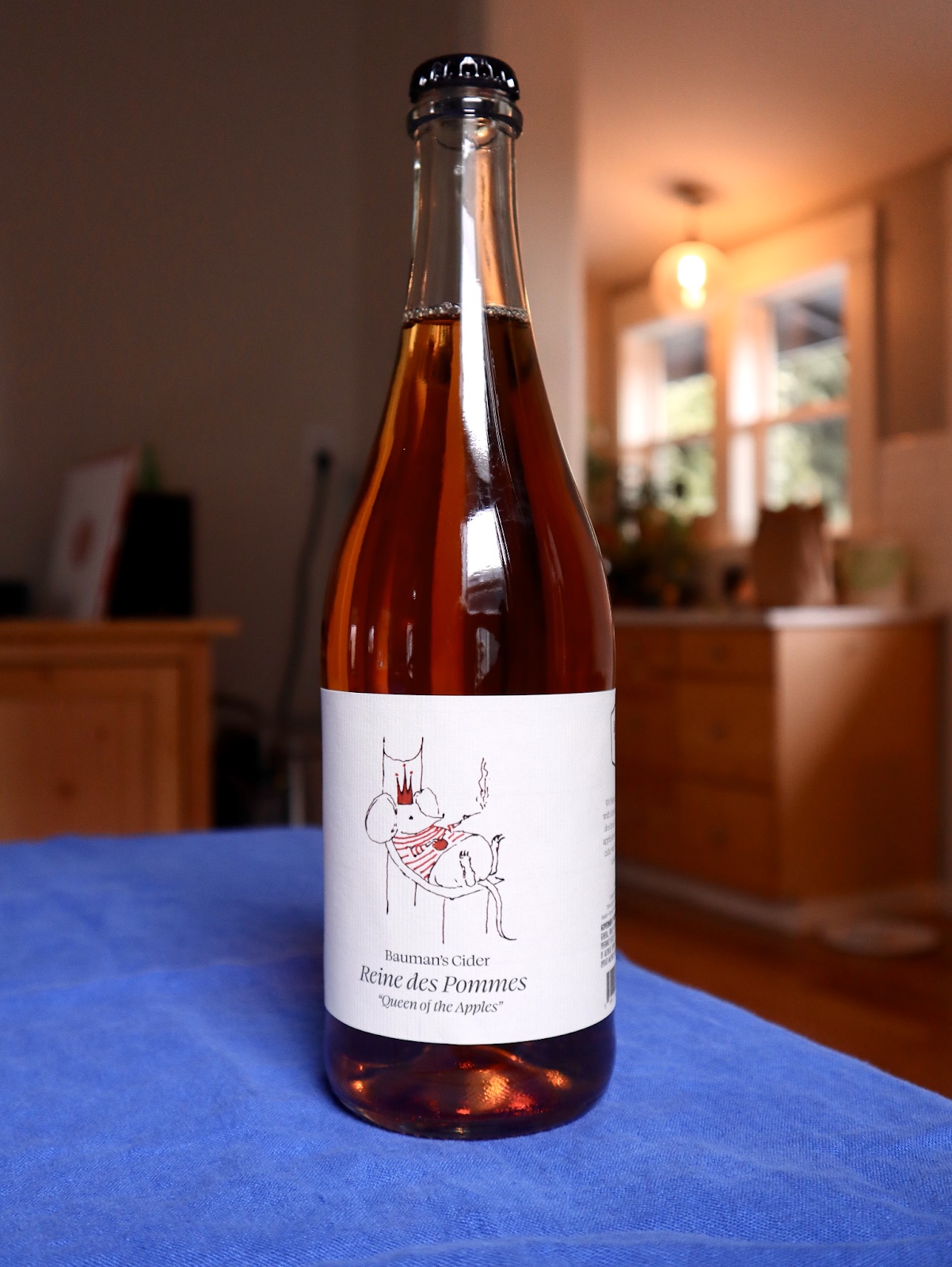 Reine des Pommes
The most recent release,  a.k.a. Queen of the Apples, is a blend of French bittersweet apples with lavish notes of nougat, tobacco, and caramel. Featuring label artwork fit for a queen by Beatrice Mandel, this cider is inspired by ciders that Christine has enjoyed on trips to France, and is made with Reine des Pommes, Muscadet de Dieppe, Muscat de Lens, Michelin and Dabinett apples from Riverwood Orchards.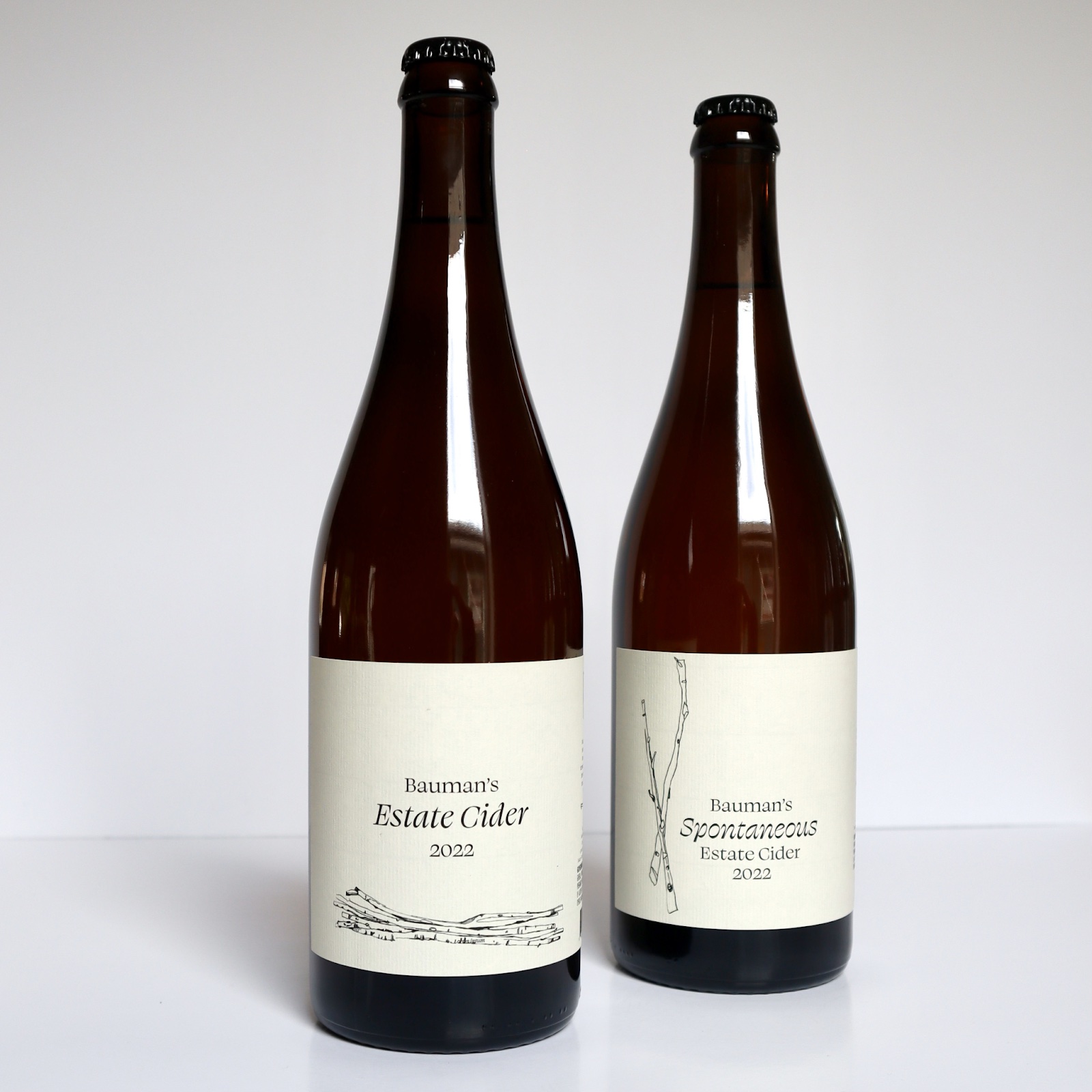 Estate Ciders
Also newly released are two estate ciders employing different fermentation styles on the same exact juice from apples grown on Bauman's original homestead farm. The Estate Cider was fermented using white wine yeast: it is crisp and clean with just the right amount of acid and a punchy fruit-forward aroma. And to compare, the Estate Spontaneous was allowed to wild- ferment with only the naturally occurring yeasts present on and in the apples. It takes a little longer to ferment this way, but the result is a lovely nuanced cider we just can't get enough of! The label art for both of these was created by Meridith Burchiel.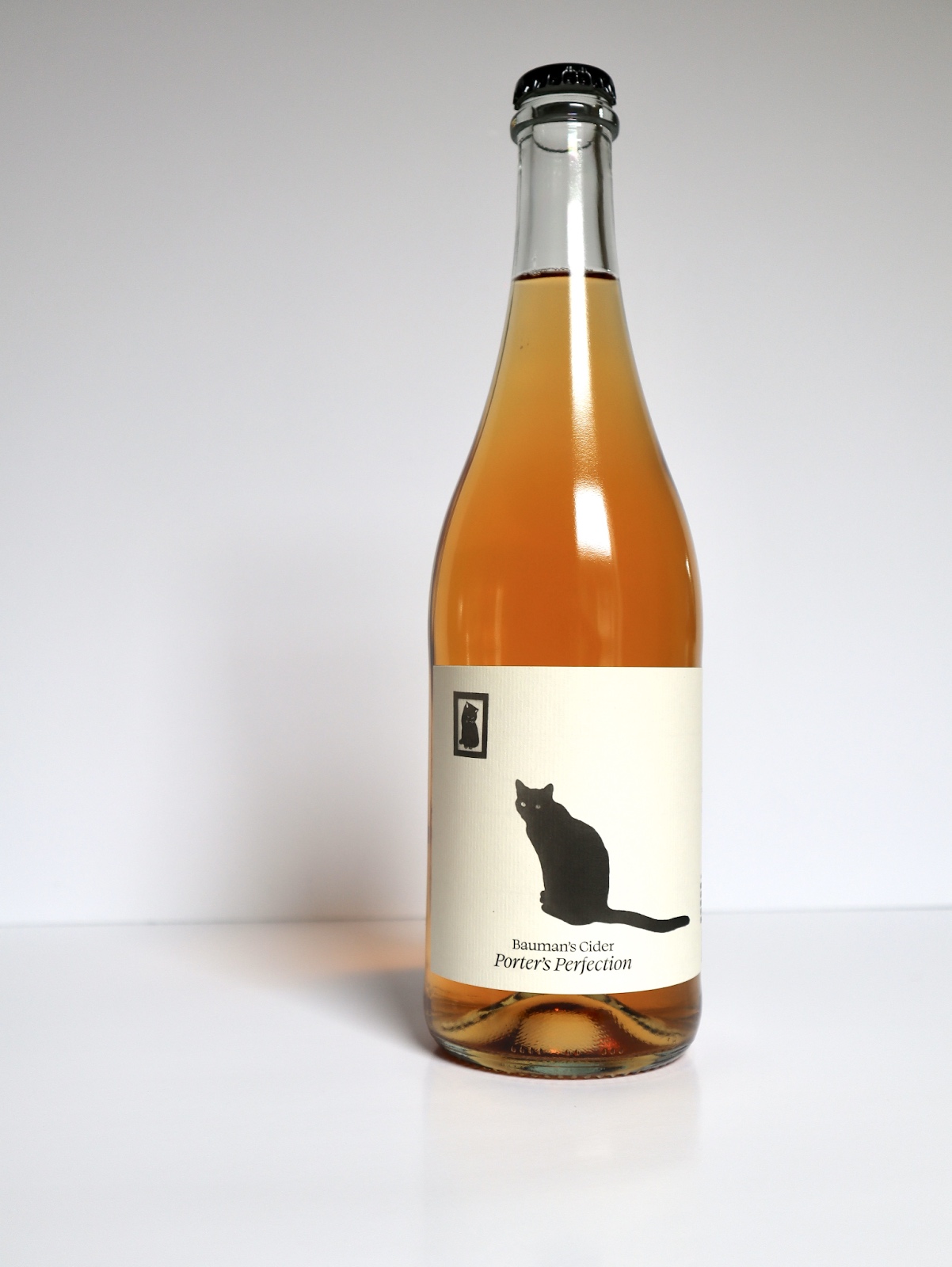 Porter's Perfection
Bauman's newest single varietal release features artwork depicting Baumans' Grandkitten Ruth by Hannah Bartlett. The Porter's Perfection is truly one of the cidery's favorite all around cider apples and is perfectly highlighted in this zingy, fruity nectar. Notes of lemons and a slight green olive brininess, held aloft on a cushion of well-integrated tannins that leave you thoughtful and unhurried.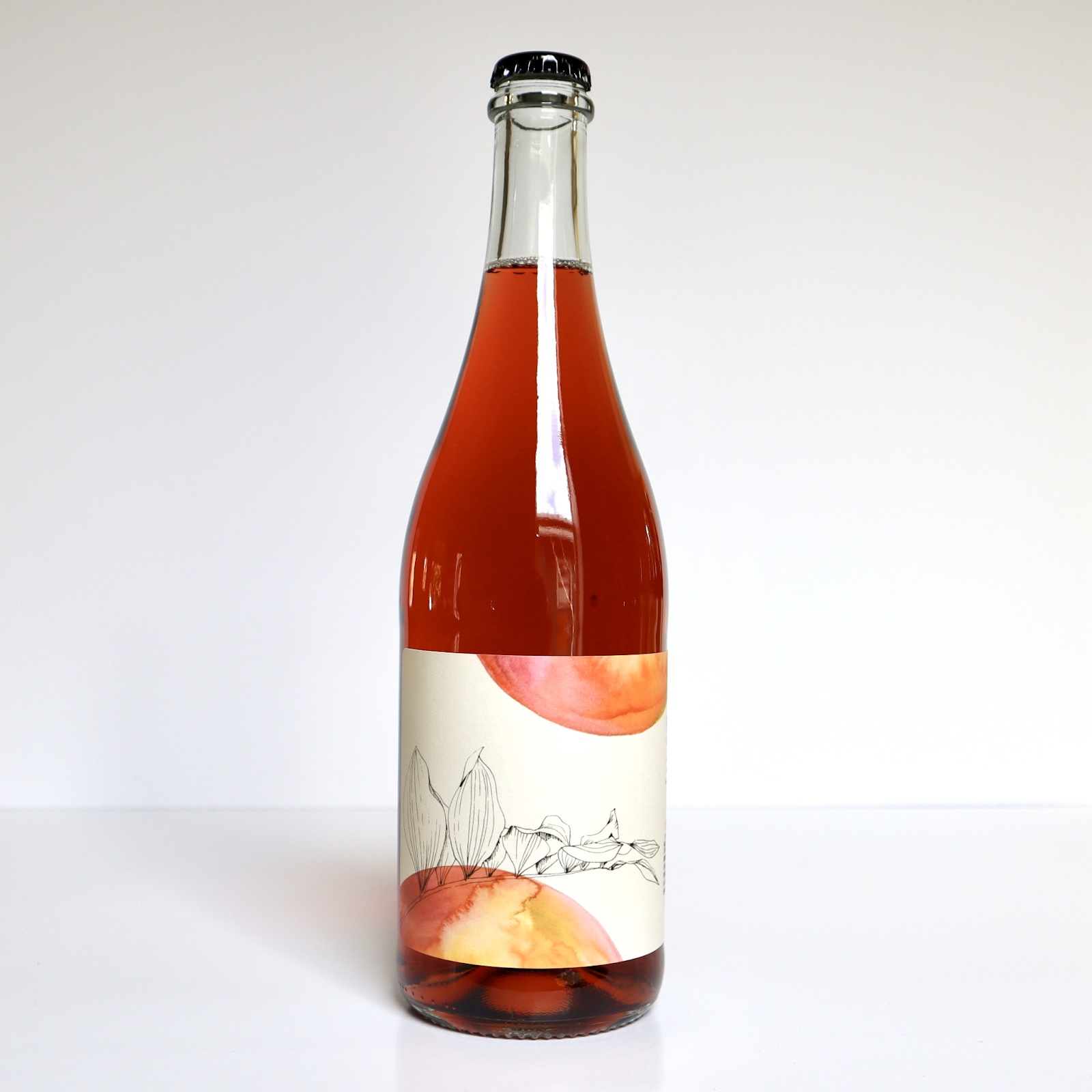 Forbidden Fruit Series
The red is a co-ferment of traditional cider apples with Pinot Noir grape skins from our friends at Kristof Farms. It is a captivating, perfectly balanced, crisp and juicy expression of the Willamette Valley's favorite grape. The white is a co-ferment of muscat grape skins from Paradis Vineyards with Brown Snout, Pitmaston Pineapple, and Kingston Black apples. It feels like the last few days of summer, surrounded by warm sun and wildflowers. These ciders also feature the illustrations of local artist Meridith Burchiel.
Bauman's Cider production and tasting is located at Bauman's Farm & Garden (12989 Howell Prairie Rd NE, Gervais, OR 97026). Tours are available and keep an eye out for concerts and events in the Cider Garden this summer! For more information visit www.baumanscider.com