Celebrate the Holiday Season with Crangerine Cider from Portland Cider Co.
|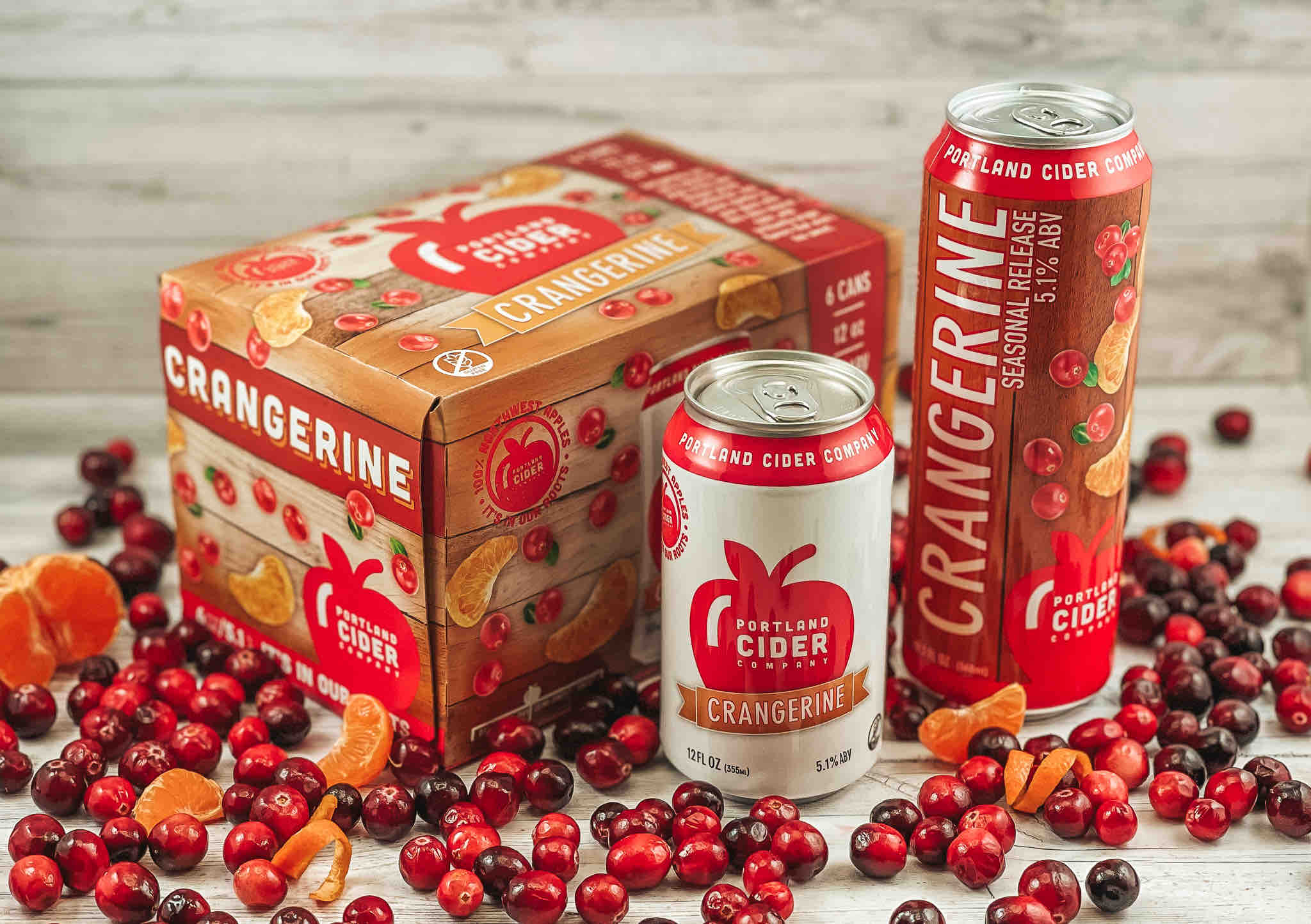 As the holiday season is approaching, Portland Cider Company returns with its popular Crangerine Cider. This festive cider is a blend of traditional winter fruits that compliments any holiday meal.
When Crangerine was originally launched two years ago, it was the first release of Portland Cider Co.'s Small Batch Series. This series showcases the the company's innovation, giving their cider makers an opportunity to experiment with flavors and styles that complement the core lineup. Based on its popularity, the company has expanded Crangerine cider's availability to a returning winter seasonal, available in 6-pack, 12-oz. cans for the first time this year.
Crangerine is a tart, juicy tangerine flavor that blends nicely with plump Oregon-grown cranberries. This ruby-colored hard cranberry cider, with brilliantly bright flavors that aren't too sweet at a pleasant 5.1% ABV.
"Crangerine is a production team favorite, so we're glad to bring it back on a larger scale this holiday season," said Deron Davenport, head cider maker at Portland Cider Co., in a press release. "It's a great alternative to wine with the Thanksgiving meal, festive and perfectly paired with rich holiday foods. The cranberry flavor is really pure, and the tangerines add this amazing complexity that sparkles on your tongue."
Portland Cider Co.'s Crangerine is available through December in 19.2-oz. cans, 6-pack 12-oz. cans, and limited draft kegs. Look for it at either of the company's two taprooms and at select retailers in Oregon, Washington, Northern Idaho, and Northern California. Learn more at PortlandCider.com/crangerine, and use the company's Cider Finder to locate Crangerine retailers.