Cheese & Cider For All – Oregon Cider Week Pairing Class
|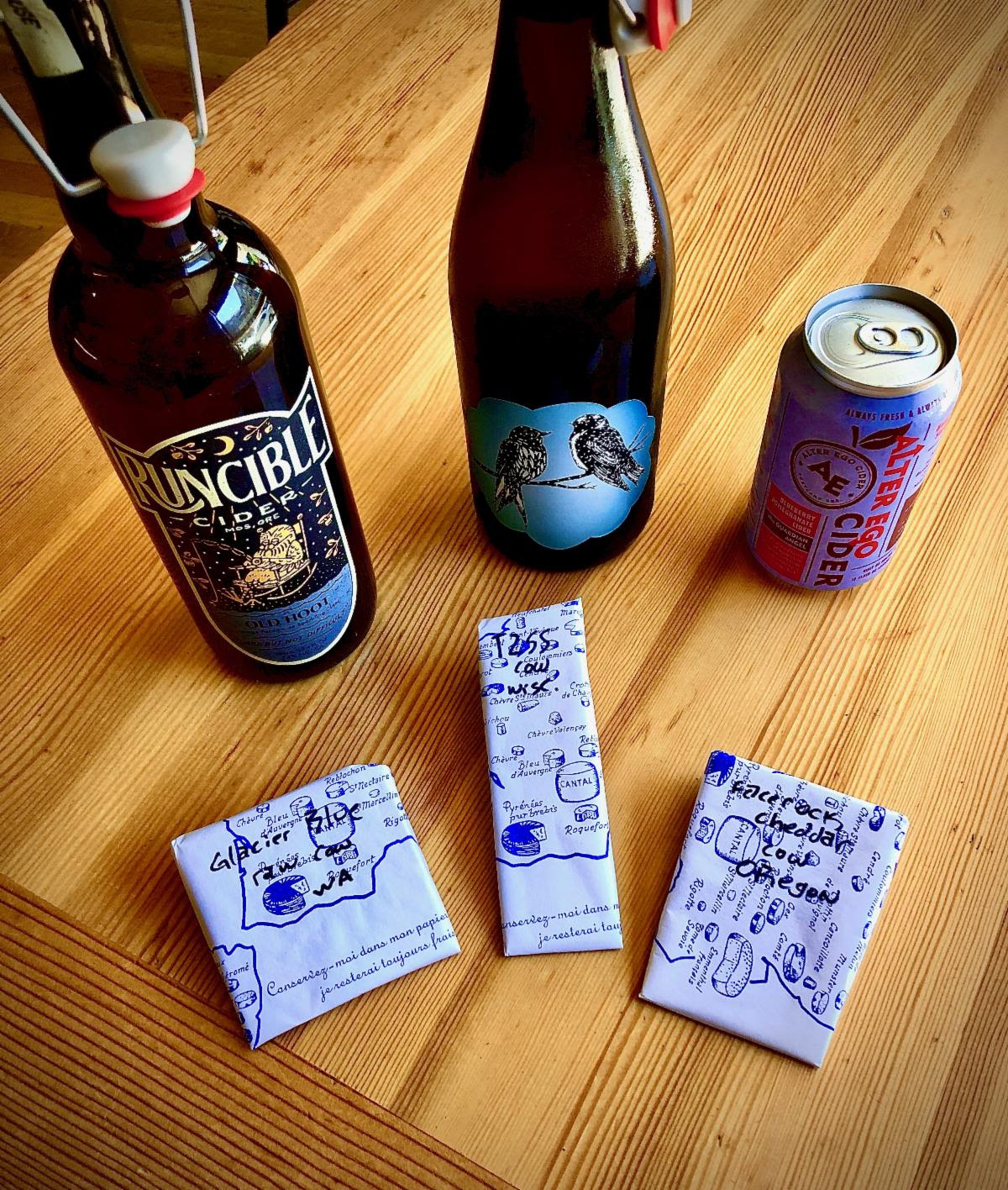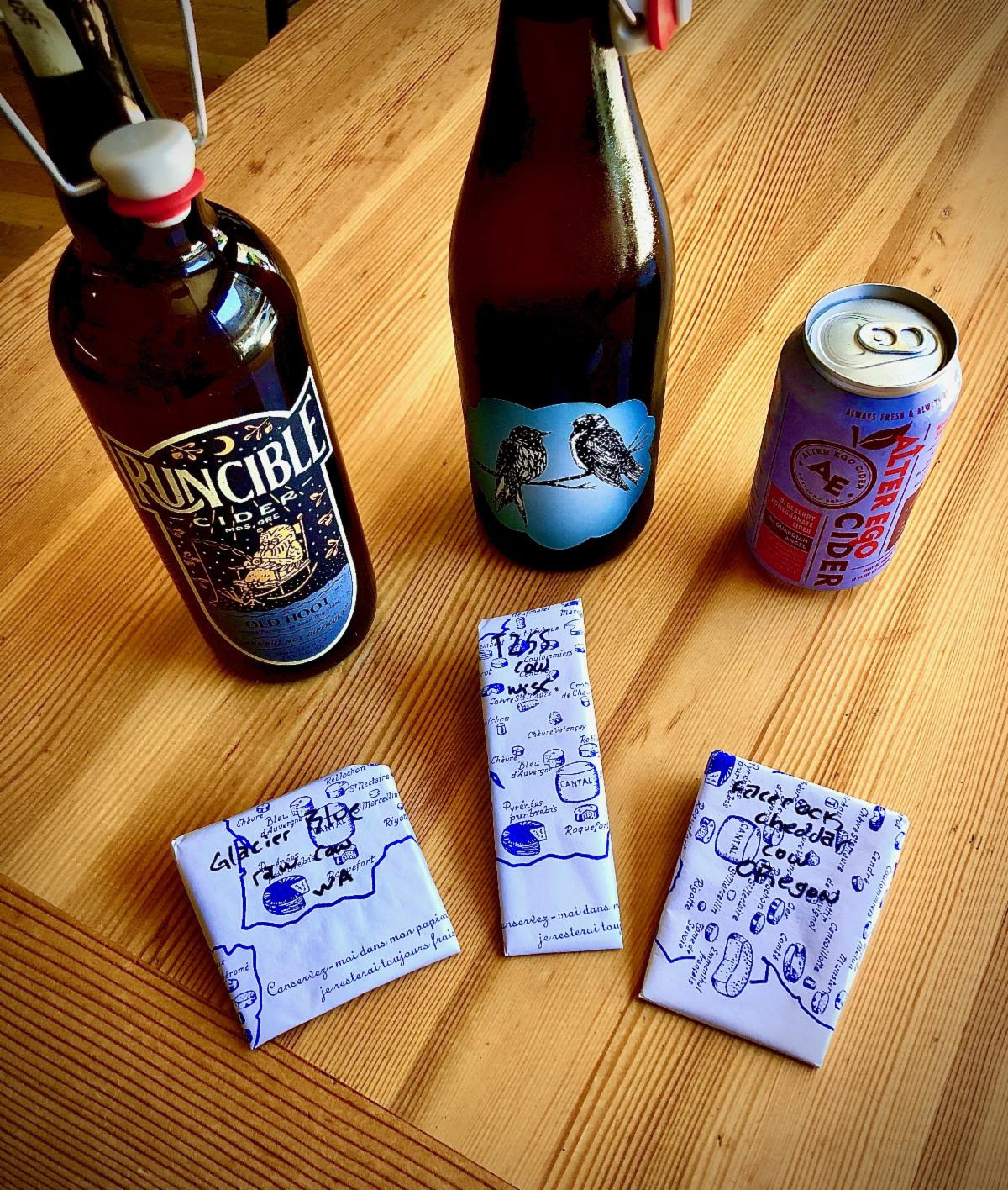 Oregon Cider Week continues through next weekend with Cheese & Cider For All, a cider and cheese tasting led by Nikki Panos from Portland's Cheese Bar. This Oregon Cider Week Pairing Class will take place via Zoom on Saturday, June 27 beginning at 3:00pm.
In celebration of 2020 OR Cider Week, Northwest Cider Association and Portland's nationally recognized Cheese Bar present a cheese and cider pairing class. Panos has curated a special cheese and cider line up to delight your taste buds and help you become familiar with the underlying principles of great pairings so you can pair like a pro.
Cheese & Cider for All Tasting Pairings:
Alter Ego Blueberry Pom Cider (Portland, OR) + Face Rock Creamery (Bandon, OR) Cheddar
Art + Science (Sheridan, OR) Humble Perry + Cascadia Creamery (Trout Lake, WA) Glacier Blue
Runcible (Mosier, OR) Old Hoot Cider + Pascal Affianage (made in Shullsburg, WI, aged in Portland) T2SS
You can purchase everything you need in the Cheese & Cider for All Tasting Kit on the Cheese Bar Web Store for $55.00. The purchase cutoff date is Wednesday, June 24. Cheese Bar is located at 6031 SE Belmont St. in Portland, Oregon.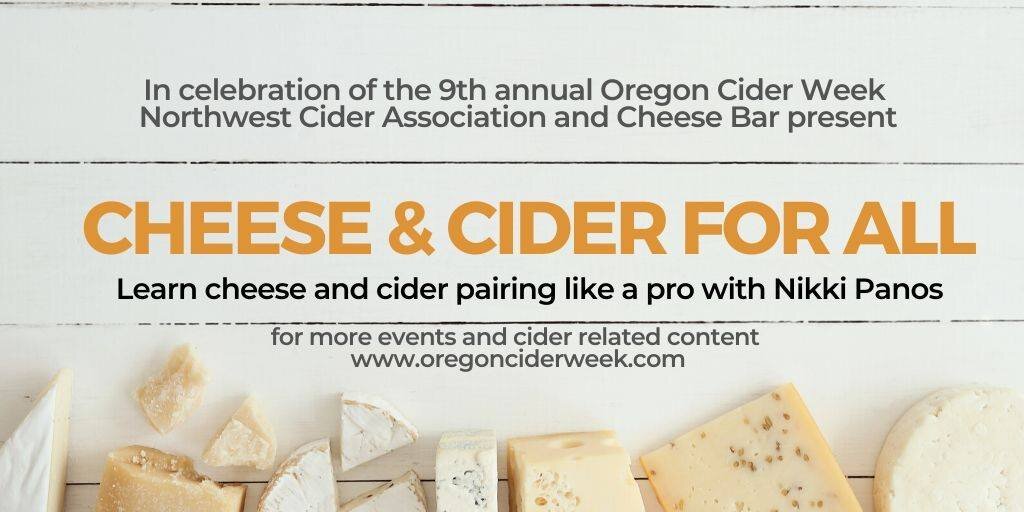 For those of you not in Portland or unable to make it to Cheese Bar prior to Saturday's event the folks at Oregon Cider Week offers this alternative way to submerge yourself in to this Zoom tasting. Here are some alternative suggestions if you are out of the area and want to taste along.
Berry Cider + Cabot Clothbound Cheddar
Perry + Stilton Blue
English Style Cider + Comte
Register for the Saturday afternoon Zoom web tasting by clicking here.