Cider Riot! To Release F.X. Matthieu Hopped Cider With Historical Reenactment and Talk on Hop Breeding
|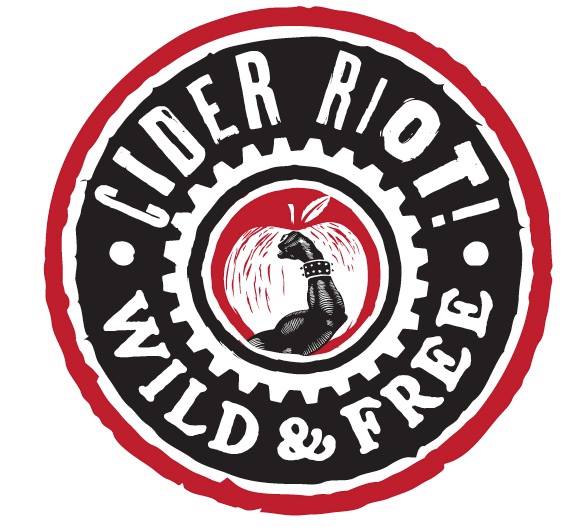 PORTLAND, Oregon -
March 4th Cider Riot! honors Oregon's pioneering spirit with the re-release of F.X. Matthieu hopped cider. Made with X-17 hops bred by Pat Leavy at the Oregon Hophouse, Oregon's first certified organic hop farm, the cider honors Quebecois revolutionary and founder of the Republic of Oregon, Francois Xavier Matthieu.
To celebrate the FX Matthieu cider the Cider Riot pub welcomes Sue Jaggers, great great granddaughter of F.X. Matthieu, her husband Jim Jaggers who will be portraying F.X. Matthieu in period garb, and hop grower Pat Leavy.
"We're proud to pay tribute to an Oregonian revolutionary with a revolutionary Oregonian cider," says Cider Riot! founder Abram Goldman-Armstrong.
"We are proud to make this cider with a new variety of organic hops grown near Champoeg where the Republic of Oregon was founded."
F. X. Matthieu was one of the pivotal votes in favor of forming the Republic of Oregon at Joe Meek's Wolf Meeting at Champoeg in 1843. Matthieu went on to operate the Butteville Store, and served in the Oregon legislature. His parents hailed from Normandy and Brittany, the two major cider-producing regions of France, and Matthieu was involved in Quebecois independence struggle against the British before fleeing to New York state, and working his way west to Oregon in 1842.
Matthieu Road bisects Leavy's Oregon Hophouse hop farm near Butteville, inspiring Cider Riot! to name the cider made with the X-17 experimental hops in honor of F.X. Matthieu. Only three breweries nationwide got the 2016 crop of Leavy's X-17 hops, which lend the cider tropical fruit notes and a spicy herbaceous finish. Pat Leavy, whose grandfather began growing hops in the 1920's, began breeding hops suited for organic cultivation methods in the Willamette Valley after struggling with disease and pest pressures to commercially available hop varieties. Cider Riot has been making F.X. Matthieu cider with the X-17 hops since 2014, starting out with a 5-gallon test batch. Hopped cider, invented in Oregon a decade ago by Salem's Wandering Aengus cider has swept the country, and there are now cidermakers around the globe pairing hops and apples. Cider Riot's year round Everybody Pogo, made with Leavy's organic Goldings hops is the company's best-seller.
What: F.X. Matthieu Hopped Cider
When: March 4th, 4pm
Where: Cider Riot Pub, 807 NE Couch St, Portland, Oregon 97232
Who: Hop Breeder Pat Leavy, proprietor Oregon Hophouse organic hops, Sue Jaggers, Great Great Grandaughter of F.X. Matthieu, and FX Matthieu as portrayed by Jim Jaggers