Cider Summit Seattle Returns to South Lake Union September 8-9, 2017
|
Seattle, WA (July 11, 2017) – The 8th annual Cider Summit SEA, the region's largest hard cider tasting festival, will take place September 8th and 9th at the South Lake Union Discovery Center Lawn, 101 Westlake Ave. N. near Westlake & Denny. Event hours are September 8 from 3pm to 8pm (VIP session starts at 2pm) and September 9 from Noon to 5pm. Cider Summit SEA is presented by Whole Foods Market.
Cider Summit SEA will showcase nearly 200 ciders, meads, and cider cocktails including regional favorites and international classics. It is a unique opportunity for guests to meet and greet cidermakers and taste popular and new releases. Among the nearly 200 selections, several will be created specifically for the festival as part of the Oregon Fruit Products Fruit Cider Challenge. Attendees will have the opportunity to vote for their favorite via text with the winners announced at the conclusion of the event.
"Artisanal cider has become one of the fastest growing segments of the craft beverage market in recent years," noted event co-founder, Alan Shapiro. "The Cider Summit exposes thousands of cider lovers and the cider curious to these artfully crafted beverages."
Tickets are now on sale at http://www.cidersummitnw.com/seattletickets.html. General admission includes a souvenir tasting glass and eight tasting tickets and costs $25 (plus taxes & service charges) prior to August 1, $30+ prior to September 8, or $45 at the gate (including all taxes & service charges). GA tickets will also be available starting August 1 at event sponsor Capitol Cider.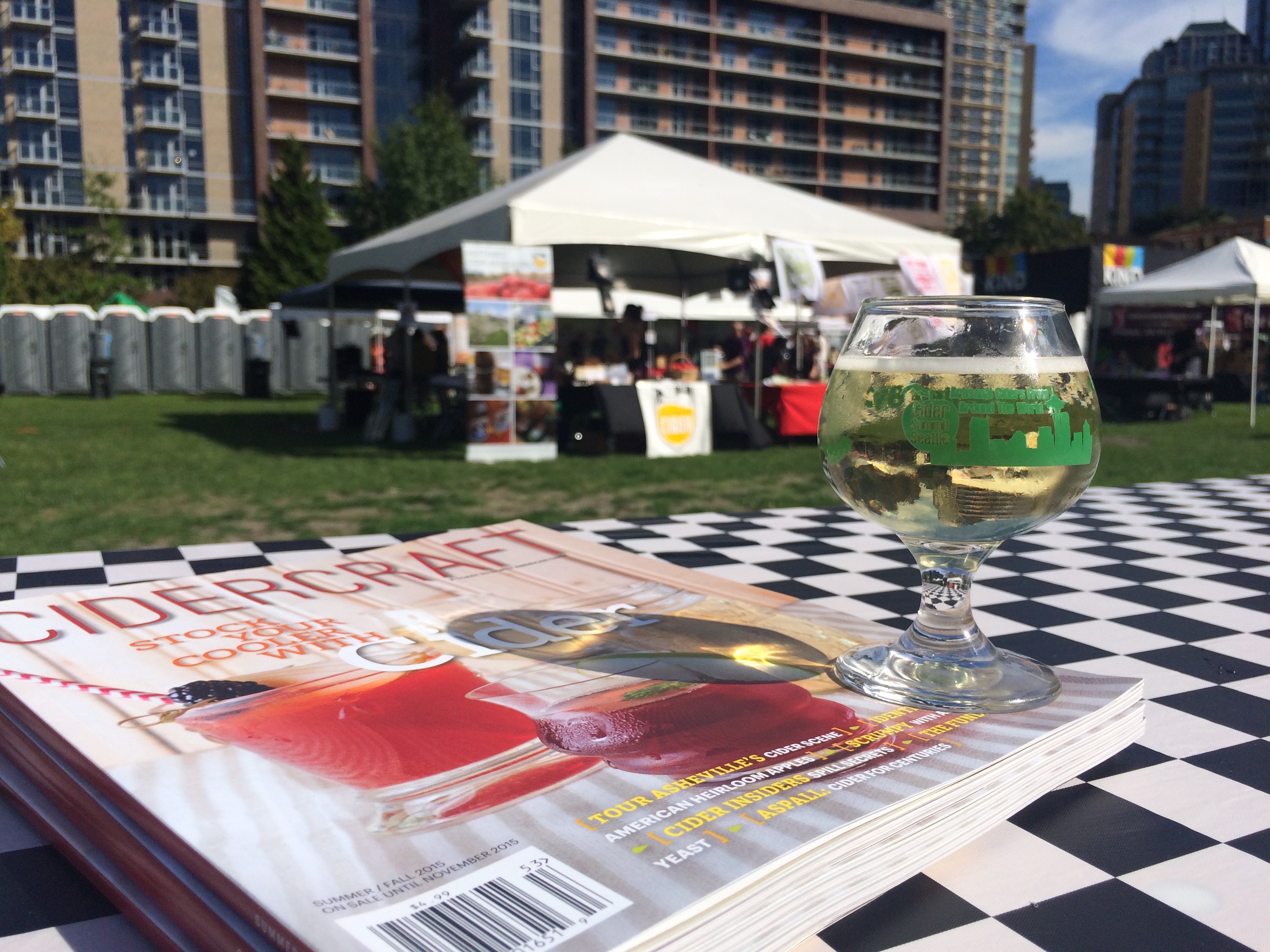 VIP tickets include a souvenir tasting glass, exclusive entry from 2pm-3pm on September 8, and 12 tasting tickets. VIP tickets cost $35 (plus taxes & service charges) prior to August 1 or $40 prior to September 8 or while supplies last. VIP ticket are available online only, with limited quantities. Additional tasting tickets are available onsite for $2 each.
Designated Driver tickets are available at the gate for $5 and include a bottle of water. No alcohol may be consumed with a Designated Driver ticket. All tickets allow re-entry on Friday and Saturday with event wristband worn and the tasting glass.
The festival will also feature specially paired food selections that will be available for purchase from Whole Foods Market and Capitol Cider along with other small bites. There will be a "Dog Lounge" hosted by Seattle Humane and Downtown Dog Lounge will have groomers on-site offering complimentary nail trims, pad shaves, sanitary trims, face & fanny trims, and brush outs!
Cider Summit SEA is presented by Whole Foods Market.  Supporting sponsors include Capital Cider, Amazon.com, Oregon Fruit Products, Hood River Juice, KRAVE Jerky, Downtown Dog Lounge, Umpqua Bank (SLU), and Click Wholesale. Media partners include CIDERCRAFT Magazine, The Stranger and KEXP. The event is a benefit for the Northwest Cider Association, Seattle Humane, and The Institute for Myeloma & Bone Cancer Research.
Please note: dogs of any age are welcome, but humans must be 21 & over – no exceptions.
For more information, visit CiderSummit.com, Facebook.com/CiderSummit or follow @CiderSummit on Twitter, hashtag #CiderSummitSEA.