Double Mountain Brewery Releases 2018 Estate Heirloom Cider
|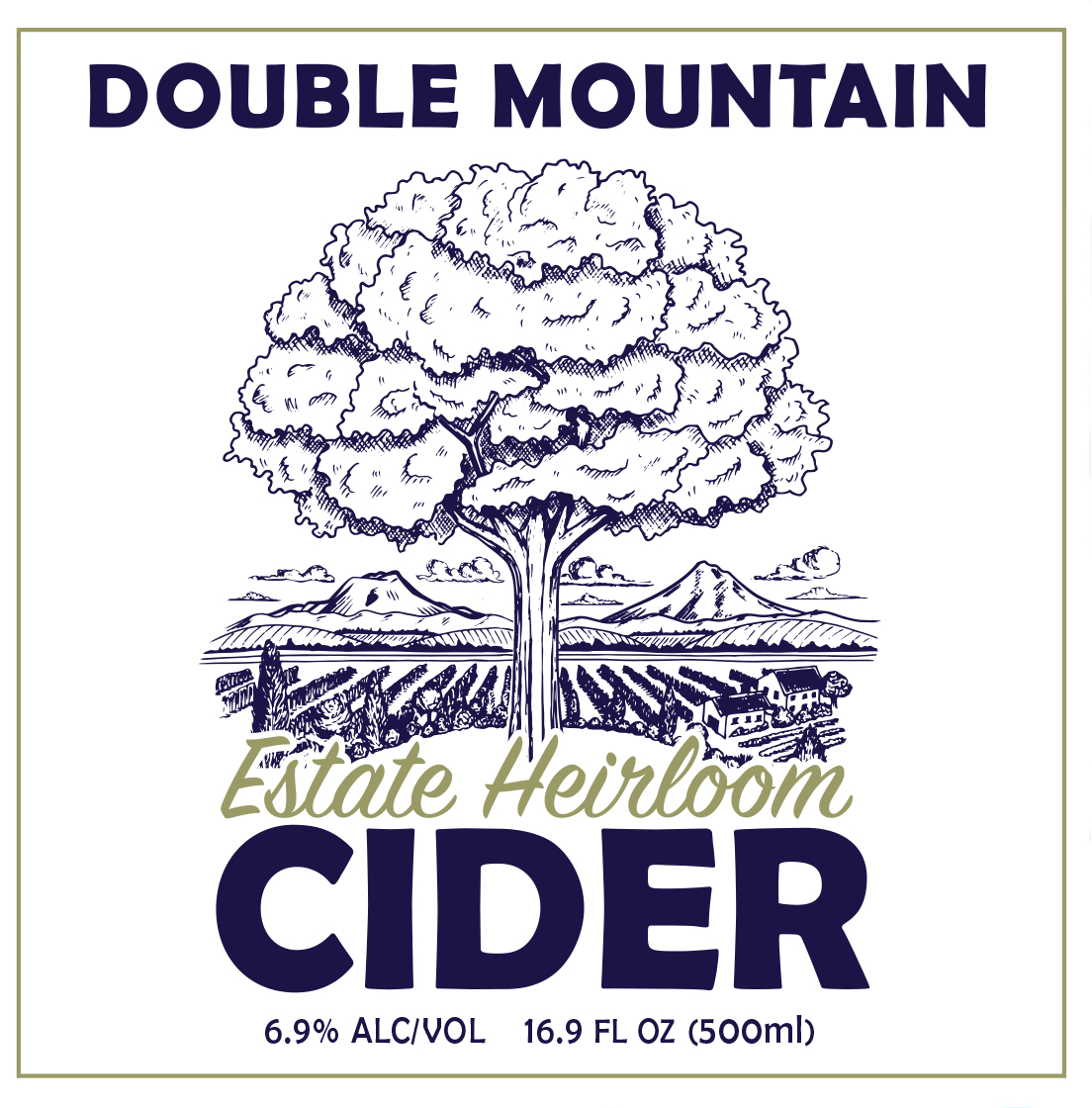 Hood River and its surrounding area are full of orchards that range from cherry to peaches to apples. A bountiful supply of fruit comes from this region that's deemed the Hood River Fruit Loop.
Matt Swihart, Brewmaster and co-founder of Double Mountain Brewery is owner of one such orchard. On this land he grows a variety of fruit that includes the apples used in its 2018 Estate Heirloom Cider. The apple variety he farms includes Golden Russet, Dabinet, Foxwhelp, Kingston Black, Brown Snout, Braeburns, and Ashmead Kernel. All of these apple varieties including a few more make up the new Estate Heirloom Cider that brings an old world apple flavor to this new craft cider.
Estate Heirloom Cider is described as an estate-grown cider that is full bodied with old world apple flavor and delicately tart and crisp. The cider is fermented with a French Champagne yeast that provokes luscious aromas of apple and pear. It's a dry cider that's 6.9% ABV.
"To plant the trees, watch them grow, blossom, bear fruit and be transformed into this estate cider has been a dream of a lifetime- all under our care," said Matt Swihart, Brewmaster and co-founder of Double Mountain Brewery.
Estate Heirloom Cider is currently available on draft and by bottle at Double Mountain's  Hood River Taproom and SE Portland Taproom in the Woodstock neighborhood. It will also be available throughout Double Mountain Brewery's distribution footprint throughout the Northwest.