Double Mountain Releases Red Fleshed Rosé Cider
|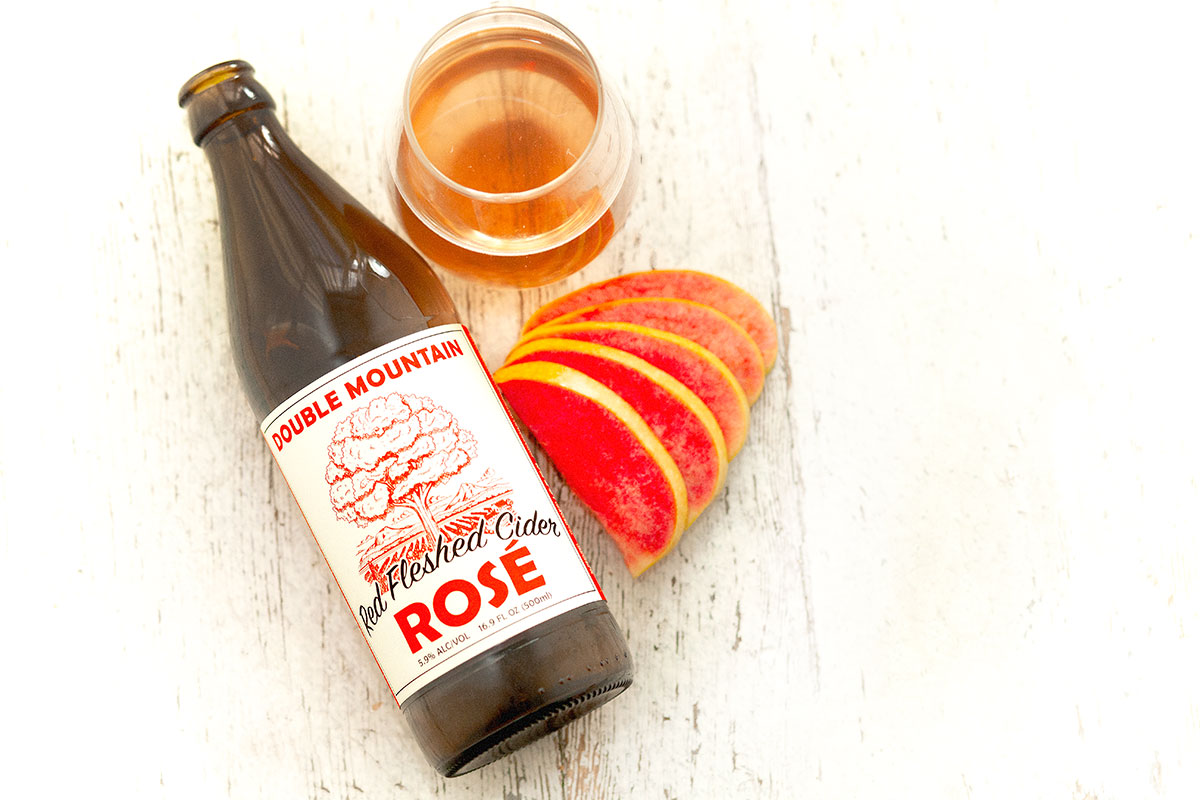 Double Mountain Brewery & Taproom jumps on the rosé cider trend as it releases Red Fleshed Rosé Cider. In creating this new hard cider, Double Mountain used both Red-Fleshed Mountain Rose and Pink Pearl apples to add subtle color to this lightly tart cider, with delicate aromas of citrus and raspberry. This cider is described as dry and effervescent, leaving behind notes of tart cranberry and chardonnay.
When working with these single varietal apples, Double Mountain had the following to say…
What fun to work with single varietals of apples. These red fleshed versions are beautiful when cut open, and have a slightly less sugary, more delicate flavor than your typical dessert varieties. When pressed and fermented, a light pink hue comes through and the delicate flavors come across much like a tannic white wine. The Champagne yeast aids in this, yielding a lightly fruited aroma, dominated by almost ripe red fruits (raspberry, strawberry), cranberry, and a bit of citrus rind (grapefruit). It's dry alright, but there's a slight perception of sweetness that complements the overall mouthfeel. Pinkies up!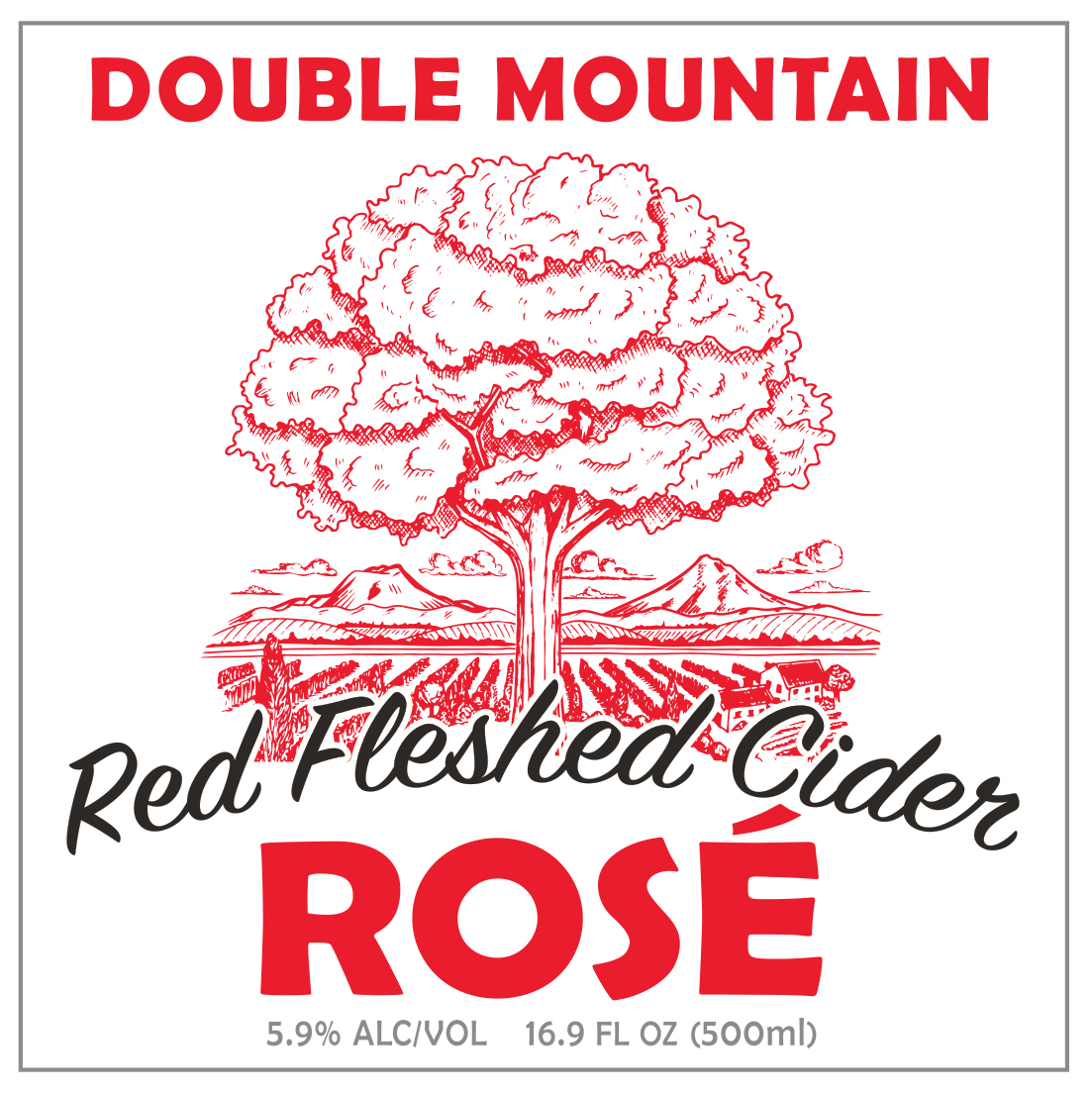 "More often than not, creating a cider which features the color and complexity of the regional fruits proves arduous," said Daniel O'Brien from Double Mountain Brewery. "Without discouragement and stepping up to the challenge,we were successful. Subtle yet delicious, for any occasion. Rosé all day! "
Red Fleshed Rosé Cider is available in refillable 500mL bottles and draft at Double Mountain's Hood River Taproom, SE Portland Taproom in the Woodstock neighborhood, and throughout the Northwest.