Double Mountain's 2023 Seasonal Cider Line
|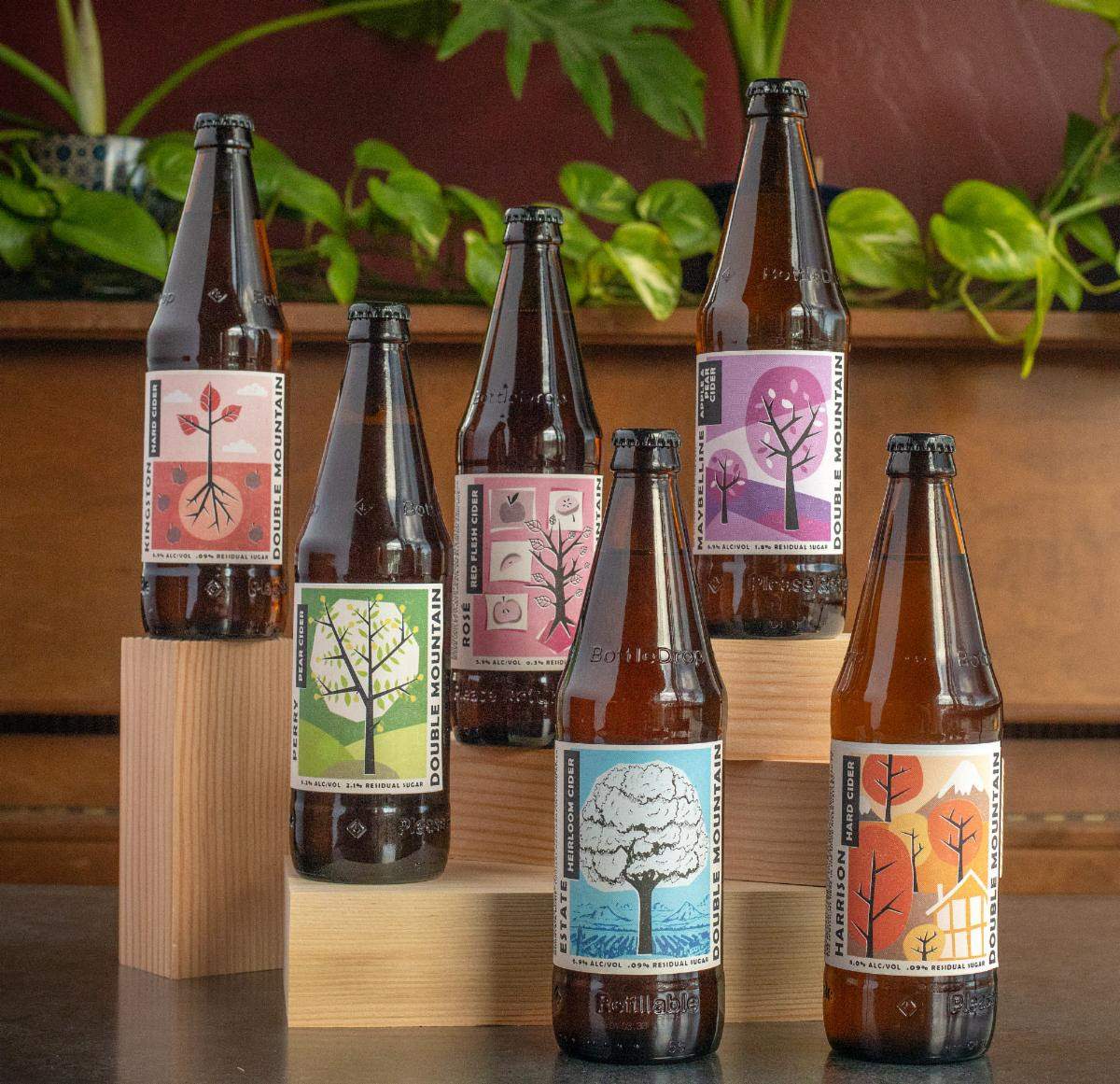 Hood River, OR – February 2023 – You'll notice a new look for Double Mountain's cider line starting in 2023. These labels are inspired by traditional matchbook designs from the 1940s & 1950s.
This style spoke to us as it compliments our traditional efforts in our cider production, in which we keep it simple. We grow our own apples, cherries, and pears, and use fruit sourced from our orchard and other orchard friends abundant in the Hood River Valley. Our process couldn't be more straight forward; we take local apples and pears, press them ourselves, and let the juice sit and ferment.
We were inspired by this vintage design aesthetic in the illustration style and used processing techniques to give the label an aged printed look. Some things you might notice are that the black appears to be printed offset, to replicate an old print plate being misaligned, as well as visible halftone dot patterns throughout the artwork, and an added worn paper effect. We hope this style creates a sense of nostalgia, while also offering something fresh to the shelves!
The focal point of each label is a black tree, which is a nod to our low-intervention approach to cider making. We refrain from adding sugars or flavoring to any of our ciders, so you can savor the honest taste of fruit in every sip— just as nature intended.
These ciders are bottled in our Refillable 500ML bottles. To learn more, visit www.doublemountainbrewery.com/refillables