Groundwork Coffee Collaborates With Reverend Nat's On Electric Red – Groundwork Coffee Sour Cherry Cider
|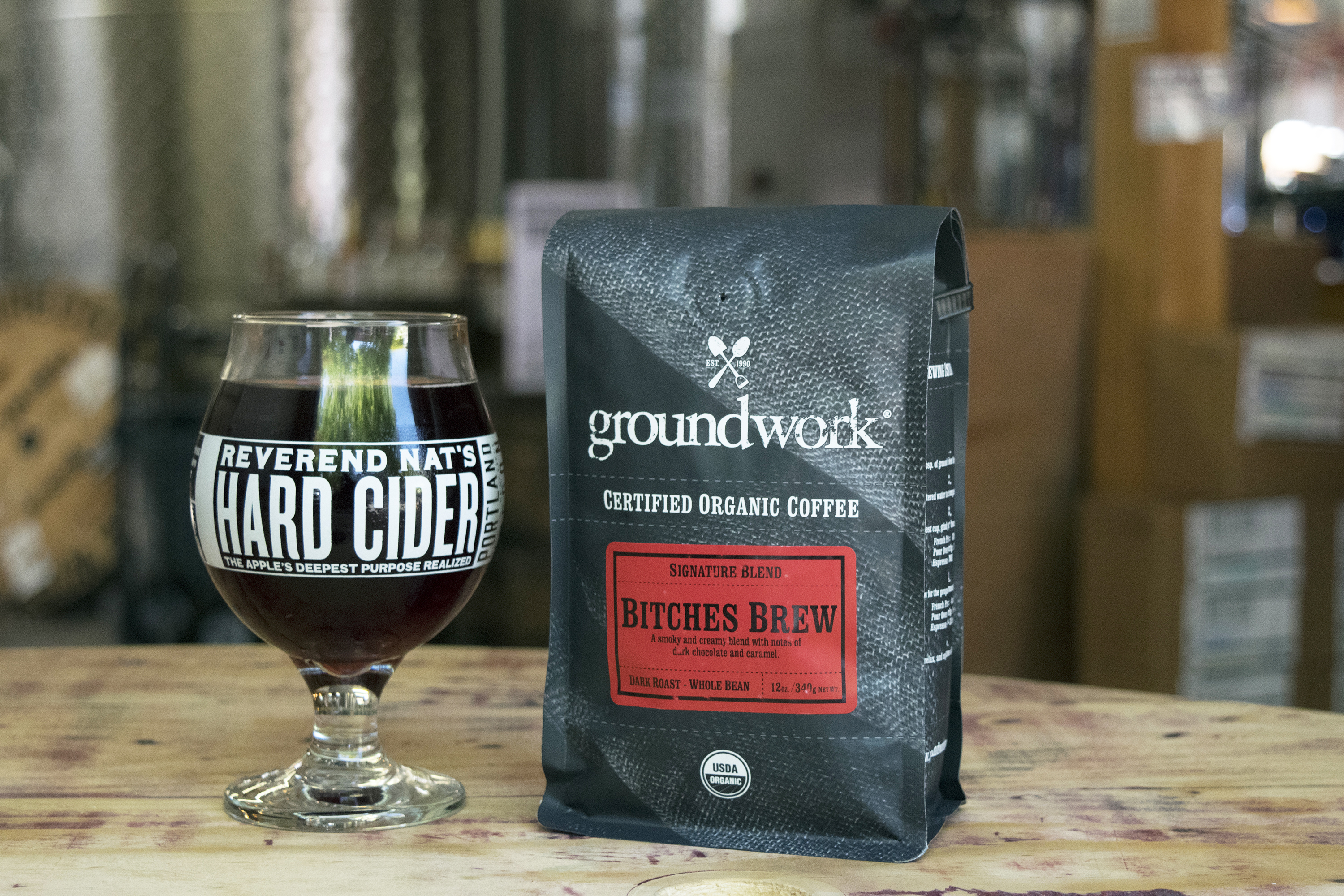 After taking over Kobos Coffee, the longstanding 43 year old Portland coffee roaster, two years ago, Groundwork Coffee has been aggressively intermingling itself in the local beer scene. It has collaborated with both StormBreaker Brewing on MOCABE Lo Sabe and Burnside Brewing on Wau, Nessie!, two different coffee beers as part of the coffee roaster's Brewers' Series.
Now Groundwork Coffee's Brewers' Series takes on the cider world as it collaborates with Reverend Nat's Hard Cider. The new Electric Red – Groundwork Coffee Sour Cherry Cider featuring Groundwork's organic Bitches Brew signature blend coffee, will debut on Thursday, May 31st at Reverend Nat's Hard Cider Tasting Room.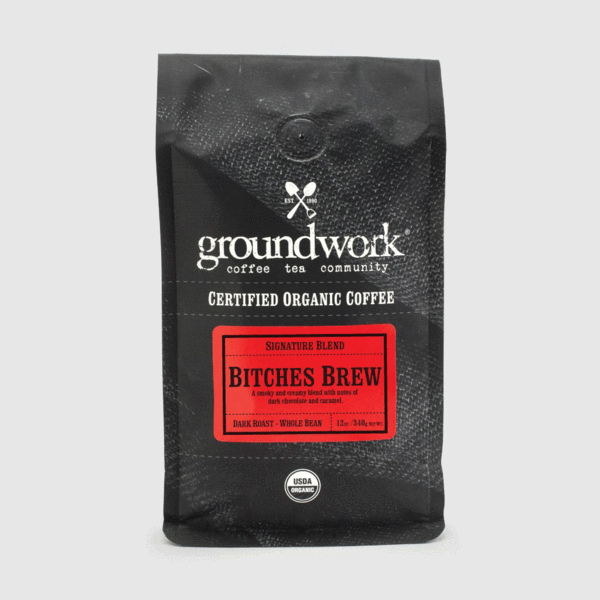 When naming this new coffee infused cider, the name Electric Red came up as it describes the color of this vibrant sour cherry cider, and is also a reference to aging the cider on Groundwork's Bitches Brew signature blend coffee. Groundwork's Bitches Brew is named after American jazz musician Miles Davis' Grammy Award-winning record that saw Davis break boundaries in jazz by featuring several electric instruments.
Electric Red Description:
Nice deep palate. Enticing and assertive aromas of dark chocolate, cherry, and coffee roast smokiness, subtle caramel notes. A tart granny-apple base blended with copious amounts of sweet and tart cherry juices, aged on Bitches Brew ground coffee…imagine a semi-sweet dark chocolate-cherry cake, drizzled with a dark-roasted coffee finishing glaze, ending with a kick of ghost-chili spice surprise to round out the profile.
Just as Groundwork has done with its previous Brewers' Series releases, it will donate $1.00 from every Electric Red cider sold at Reverend Nat's Tasting Room during its first week on tap, May 31 – June 7, 2018 to a charity. For this release Groundwork Coffee will partner with the Café Femenino Foundation, an independent nonprofit organization that funds community betterment grant requests proposed and managed by women in coffee-producing regions around the world.
Reverend Nat's Hard Cider
1813 NE 2nd Ave.
Portland, OR 97212