Northwest Cider Association Presents 7th Annual Oregon Cider Week
|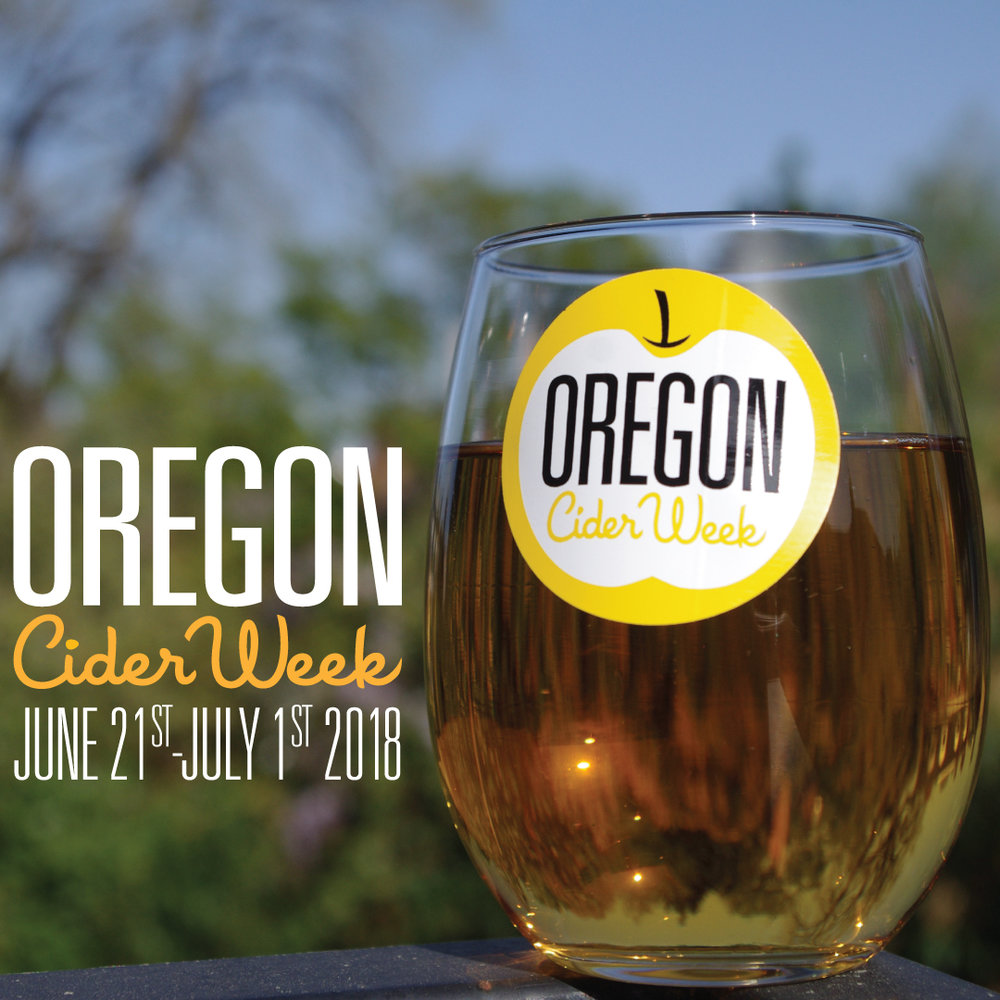 PORTLAND, Ore. – The Northwest Cider Assn. has announced details for this summer's 7th annual Oregon Cider Week, a series of statewide events designed to educate and celebrate the region's thriving artisan cider industry. Oregon Cider Week will take place June 21 through July 1, showcasing Northwest cider made and sold in Oregon through a variety of special events and promotions ranging from cider house tours and tap takeovers to bike excursions and yoga pairing.
"Oregon Cider Week is 11-day statewide celebration of Oregon's cider culture, and particularly the cider makers who make it all happen," explained Emily Ritchie, Executive Director of the Northwest Cider Assn. "The region's cider houses and producers will collectively coordinate more than 100 cider-themed experiences over the course of the extended week."
Oregon Cider Week culminates with the 8th annual Cider Summit PDX, the region's largest artisanal hard cider tasting festival. Cider Summit PDX will take place June 29 and June 30 at The Fields Park in Portland's Pearl District. The event will present tasting samples of nearly 200 artisanal hard ciders from the industry's leading cidermakers, many of which will be on hand to guide guests through the tastings. More information and tickets are available now at CiderSummit.com.
Blue Star Donuts has committed to creating an official Oregon Cider Week donut that it will sell in its stores during the celebration, as well as sample at various events like Cider Summit PDX. Other partners include Ruby Jewel Ice Cream, and Powell's Books, which will be hosting book-reading events highlighting top cider industry authors from the Northwest during the cider week.
Oregon Cider Week is sponsored by Columbia Distributing and the Oregon Department of Agriculture. For more information about Oregon Cider Week, visit OregonCiderWeek.com and follow @ORCiderWeek on social media.
About Northwest Cider Association
Founded in 2010, the Northwest Cider Association (NWCA) brings cideries and cider lovers together to learn, experience and enjoy the Northwest cider culture. Representing more than 80 commercial cidermakers from throughout Washington, Oregon, Idaho, Montana and British Columbia, the group is dedicated to supporting, promoting and growing its thriving industry. NWCA hosts cider-themed events, including Cider Rite of Spring, Summer Cider Day, and Cider Weeks in Oregon, Washington and British Columbia. For more information, visit NWCider.com and follow @nwcider on social media.