NW Cider Association Announces NW Cider Club Fall 2021 Boxes
|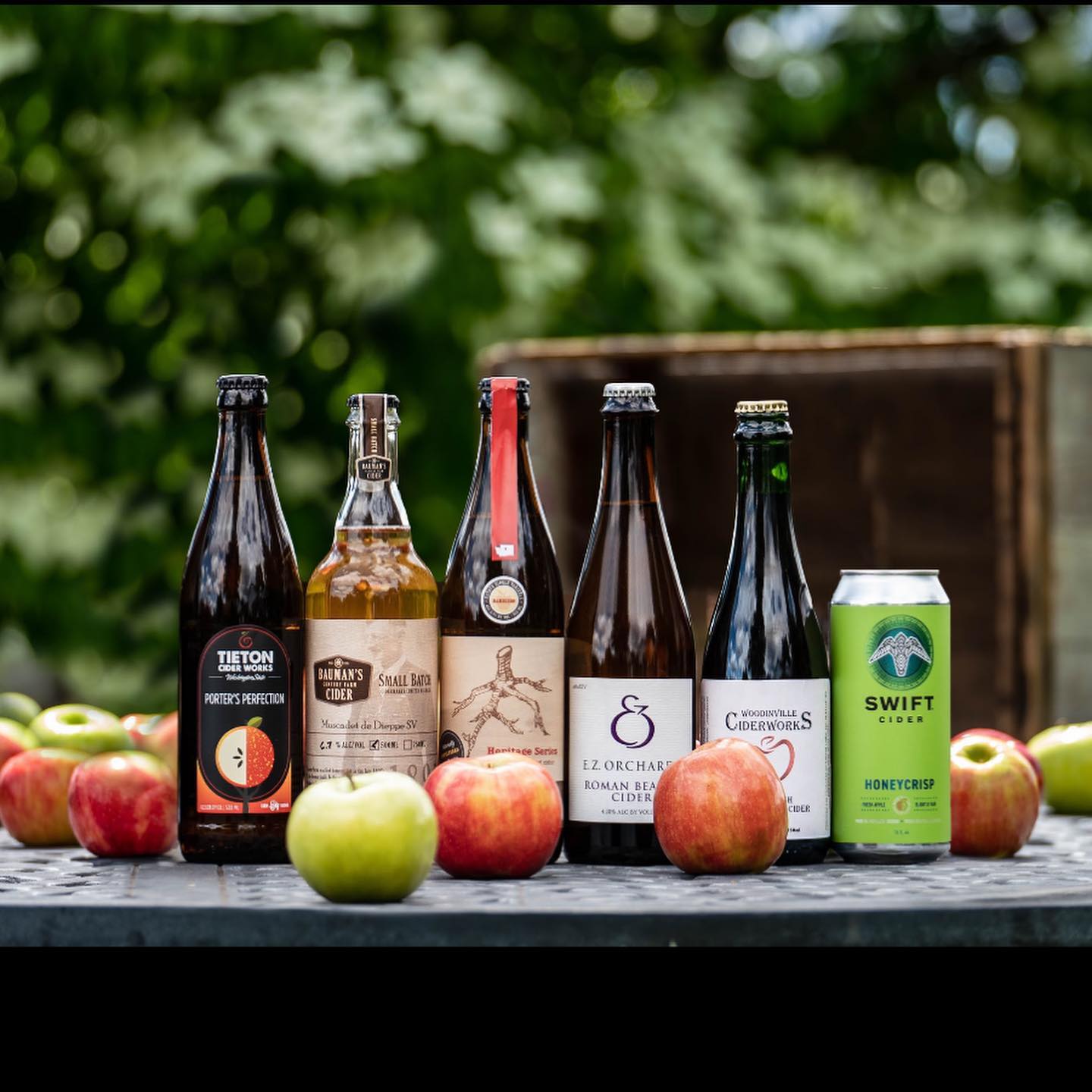 Press Release: We all know about "an apple for teacher," but when's the last time you took a moment to teach yourself about apples? Apples – arguably one of the most adaptive and celebrated fruits on earth – are the core of this fall's NW Cider Club deliveries, on sale now. Two club options, Discover and Elevated, go deep into the orchard with single- and limited-varietal ciders from across the Pacific Northwest.
Compare the Honeycrisp in your fruit bowl to Swift's pure Honeycrisp cider or go back to the American revolution with Rootwood Cider's Harrison, made from a varietal that was discovered before the country was born. Sip yourself into apple scholarship with Crab Nebula from Runcible Cider, a master class on the small sweet-tart crabapple, or simply get that rosy glow with Art & Science Wine & Cider's Mountain Rose cider, made entirely from the pink-fleshed fruit.
The NW Cider Club's boxes are designed to take the guesswork out of picking a delicious, dry cider. Representing 100+ member cideries across Oregon, Washington, Montana, British Columbia, and Idaho, the Northwest Cider Association (NWCA) created the NW Cider Club to connect the cider-curious and the cider connoisseur alike with unique, delightful and hard-to-find craft ciders. Get a thoughtfully curated seasonal box delivered to your door. Choose the Discover Box, with 6 approachable cider selections, the Elevated Box, featuring four 750ml (wine sized), celebration-worthy bottles or enjoy all 10 selections in the Elevated + Discover box.
"Wine drinkers tend to know the difference between a Pinot Noir and a Sauvignon Blanc. Beer drinkers come to know the special citrus tang of certain hops. I'm hoping that with our fall 2021 NW Cider Club boxes, cider drinkers can get to know the nuance and delight of apple varietals!" says NW Cider Association Executive Director and all-around apple lover Emily Ritchie. "Like a fall apple festival, these boxes are about building trust and confidence in your own palate – knowing what apples you love, so you can go and find them again!"
NW Cider Club Fall 2021 boxes are available now at www.nwciderclub.com. The NW Cider Club has no minimum order – cider lovers can order a single box or subscribe for a year or more of delicious discoveries – and there are no club fees. Club members have access to exclusive content, getting to know their ciders through tasting notes and special virtual tasting events.