NW Cider Club Announces Discover Washington Box
|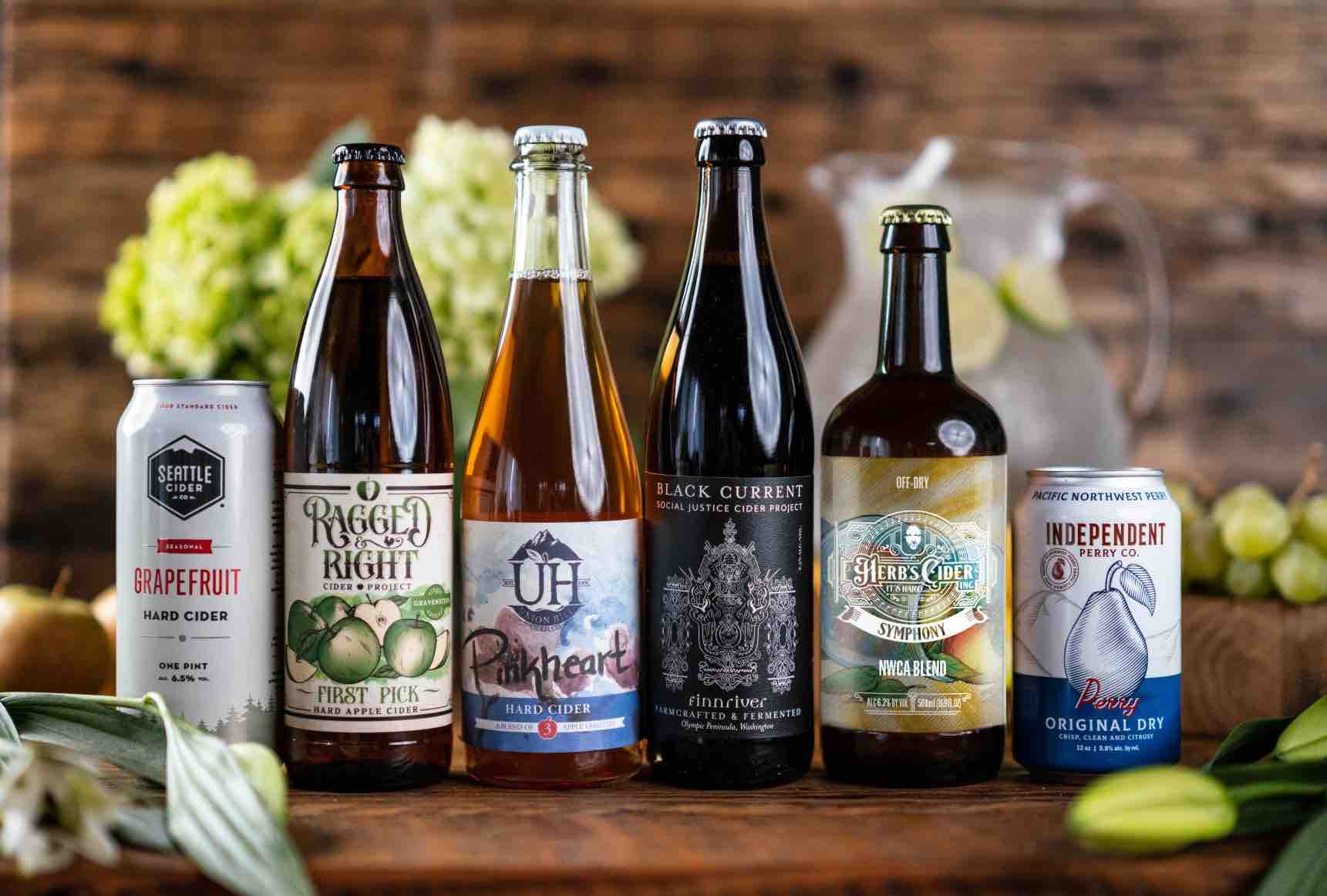 With its first cider box being delivered in December, the NW Cider Club is currently selling its Discover Washington Box through February 10, 2021. Presented by Northwest Cider Association, this new box will feature a mixed-6 cider selection and a new Elevated Box that features four-750mL celebration-worthy bottles.
The Discover Washington Box lineup includes six ciders – Ragged & Right Cider Project's First Pick Gravenstein, Union Hill Cider's Pink Hearted, Finnriver Farm & Cider's Social Justice Cider Project, Seattle Cider's Grapefruit, Independent Cider's Snow Gem Perry and Herb's Cider's custom collab NWCA Symphony Blend. And for music fans, Herb's Cider is owned by Tim Alexander, drummer of Primus.
Worth noting, the Finnriver Social Justice Cider Project relabels Finnriver's best-selling, Black Currant Cider and generates a $2 donation/per bottle to go to BIPOC organizations working toward social equity and justice. Also in the Discover WA Box, Herb's NWCA Symphony Blend is NWCC's first collaboration, a custom crafted cider made just for club members by Herb's Cider.
New for the second release in the NW Cider Club is an Elevated Box that expands the breadth and selection of ciders available to NWCC members. With a focus on larger format, orchard-based and limited-release ciders, the Elevated Club offers ciders that share well, shine at celebrations and are perfect to pair with small plates or meals.
In the March 2021 Elevated Box you'll find Bad Granny Cider's Heirloom, Snowdrift Cider's Orchard Select, Dragon Head Cider's Kingston Black and Alpenfire Cider's 2019 Cortland Single Varietal.
For cider lovers who can't decide, a membership in both clubs is an easy solution. Discover Club members can also choose to double up their order, for a 12-cider club shipment. There is no minimum order, there are no club fees and members can cancel at any time. Club members are invited to get to know the ciders– tasting notes are included in each box and club members are invited to special virtual tasting events. Full details: www.nwciderclub.com.