NW Cider Club Spring Box – 2022 Winner's Circle Cider Collection
|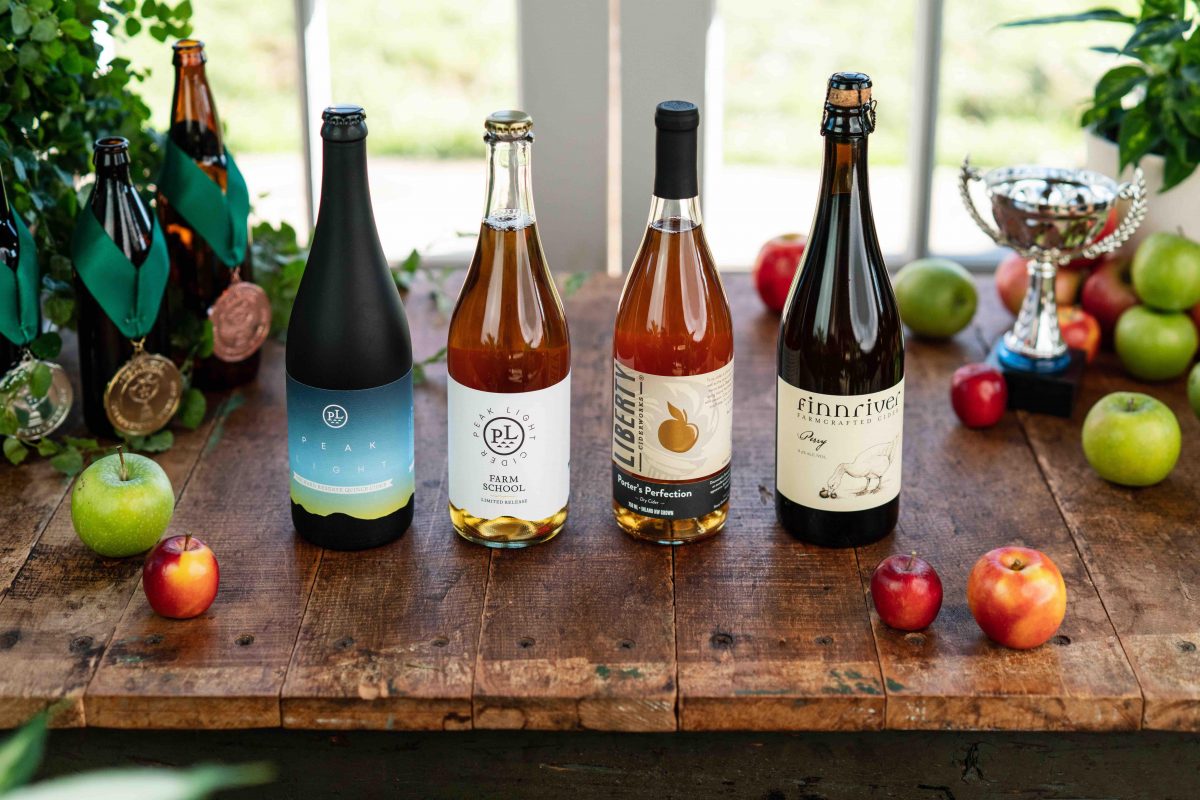 It's never too early to be thinking about Spring and the Northwest Cider Association is allowing us to do just that with the latest cider box from its NW Cider Club. For the club's Spring Cider Box, the club will be offering the 2022 Winner's Circle Cider Collection, featuring award winning ciders from the red flannel carpet of Portland International Cider Cup.
Cider lovers can join or gift  a quarterly subscription, or order a one-time club box through March 9th for early April shipping. Each box is curated by a professional team of cider experts and includes four to ten ciders (see below for optional packages), tasting notes and cheese pairing ideas from Whole Foods' fromager. Subscriptions can be stopped anytime with no cancellation fees, and shipping available to most states in the US.
"We are so excited about this season's box. This is a chance for people to access a curated collection of award-winning ciders from one of the country's leading cider competitions," says Northwest Cider Association (NWCA) Executive Director, Emily Ritchie, referring to the all-star lineup selected at the Portland International Cider Cup (PICC). PICC is an esteemed annual competition that sets the quality benchmark for cidermakers in Oregon, Washington, Idaho, Montana and British Columbia – the country's leading apple growing region.
NW Cider Club was launched in fall 2020 by the NWCA, a non-profit, member trade association that supports and promotes Pacific Northwest ciders to people across the nation. Cideries, who were hit hard by closures early in the pandemic, had to act fast and bring their shops online. The NWCA worked nimbly and created the club as a new direct sales opportunity for members. In little over a year the club has grown to more than 500 members across the country.
The Portland International Cider Cup  began nearly a decade ago, under the guidance of pioneering Pacific Northwest makers. Initially a homegrown grassroots effort, PICC has earned respect for its rigorous standards and valuable peer-to-peer feedback. Knowledgeable judges are trained to look for flaws and suss out the best representations from each category,only awarding medals when merited. PICC offers bottle shop purveyors, restaurateurs and cider lovers a guarantee of  premium quality ciders. And now, through the cider club, these winning regional ciders will be available to a wider audience.
2022 Winner's Circle Collection Cider Box:
Finnriver Perry (Chimacum, WA) – small batch, semi-sweet, bright, quenching and delightful
Tieton Apricot (Yakima, WA) – fresh apricot with a note of blossom, supported by sweet apple
Liberty 55 Chain (Spokane, WA) – flavorful, deep and tannic English-inspired cider
Seattle City Fruit (Seattle, WA) – dry, tannic cider featuring more than 40 apple varieties from Seattle's urban core
Peak Light Quince (Portland, OR) – notes of wild rose, honeycomb, green apple, with a crisp finish
Yonder Bar First Anniversary Cider (Seattle, WA) – aromatic, rich, full-bodied with a touch of spice
Subscription boxes are delivered quarterly in the months of April, June, September and December. There are four club choices with varying costs:
Elevated Club includes four 750ml (wine sized!) bottles
Discover Club offers six, hand-selected Northwest-made ciders in 12 to 16.9oz cans and bottles
Discover 12 Club: doubles up on the Discover ciders, receiving two of each selection (a total of twelve ciders!)
Elevated + Discover Club: includes all 10 ciders! This newer club option is the fastest growing favorite as it includes the full flight from both clubs.
NW Cider Club is available for delivery to 38 states and DC. Cider fans can join anytime, but should note the quantity of each selection is limited and may sell out. Join or order by March 9th for the Spring Release that's scheduled to ship in early April. Sign up at nwciderclub.com.