Peak Light Cider Debuts Cider From Sauvie Island
|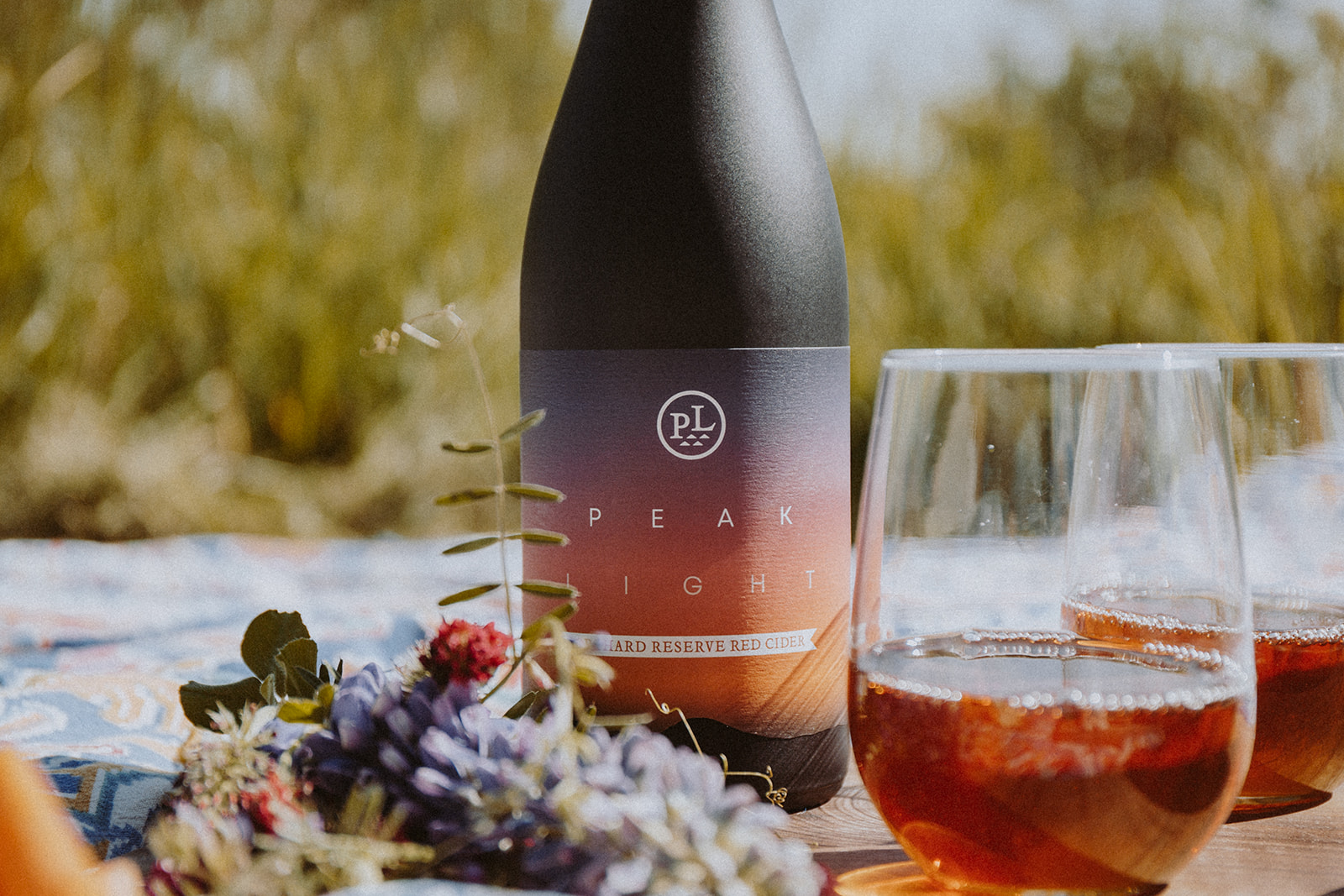 Opening a cidery during these turbulent times is a challenge to say the least. But an international pandemic and a decline in cider sales has not deterred Jen and Travis Lovejoy from launching their very own Peak Light Cider.
For the past five years the Lovejoy's have been farming on Sauvie Island in far Northwest Portland on their farm they call Pivot Farm. This name took on a dual meaning as the family uprooted their life to move to Sauvie Island while transitioning from educators to farmers to cidermakers.
On the family's 10 acres, the Lovejoy's tend to 65 apple varieties alongside plums, pluots, pears, persimmon, and quince. The family farms by following organic practices and implementing strategies to enhance soil health and increase the biodiversity of the orchard. All fruit is handpicked at peak ripeness to ensure the flavors of this unique river island find their way into every bottle.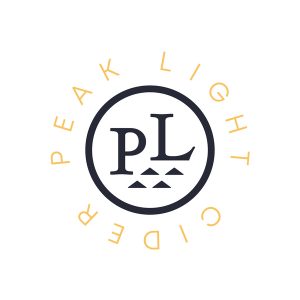 This transition into farming wasn't all that much of a stretch for the Lovejoy's. Having grown up on an Eastern Washington family farm, Jen could run the wheat harvest with her siblings by the time she was in high school. Travis remembers his grandfather hand weaving nets for fishing expeditions into interior Kauai and always raising a family garden. Both find great value in working on the land and believe agriculture should be purposeful. Travis and Jen wanted to do something intentional with their apples that would help build community and determined that cider was the answer.
For the past 18 months Jen and Travis studied and learned the processes in orcharding and cidermaking. After their 2019 harvest, the duo fermented its juice to launch Peak Light Cider in July 2020.
The launch of Peak Light Cider includes four offerings: Orchard Reserve Quince ($18/750ml), Orchard Reserve Red ($18/750ml), Field Run Dry ($10/500ml) and Field Run Semi-Dry Ciders ($10/500ml). All four Peak Light ciders feature blends of apples from their estate orchard. Much like the production of grape wine, specific apple varieties are selected for their naturally occurring sugars, acids, tannins and overall taste profile. The finished cider is lightly carbonated to effervescent, ensuring the complexities and nuances of the fruit still come through.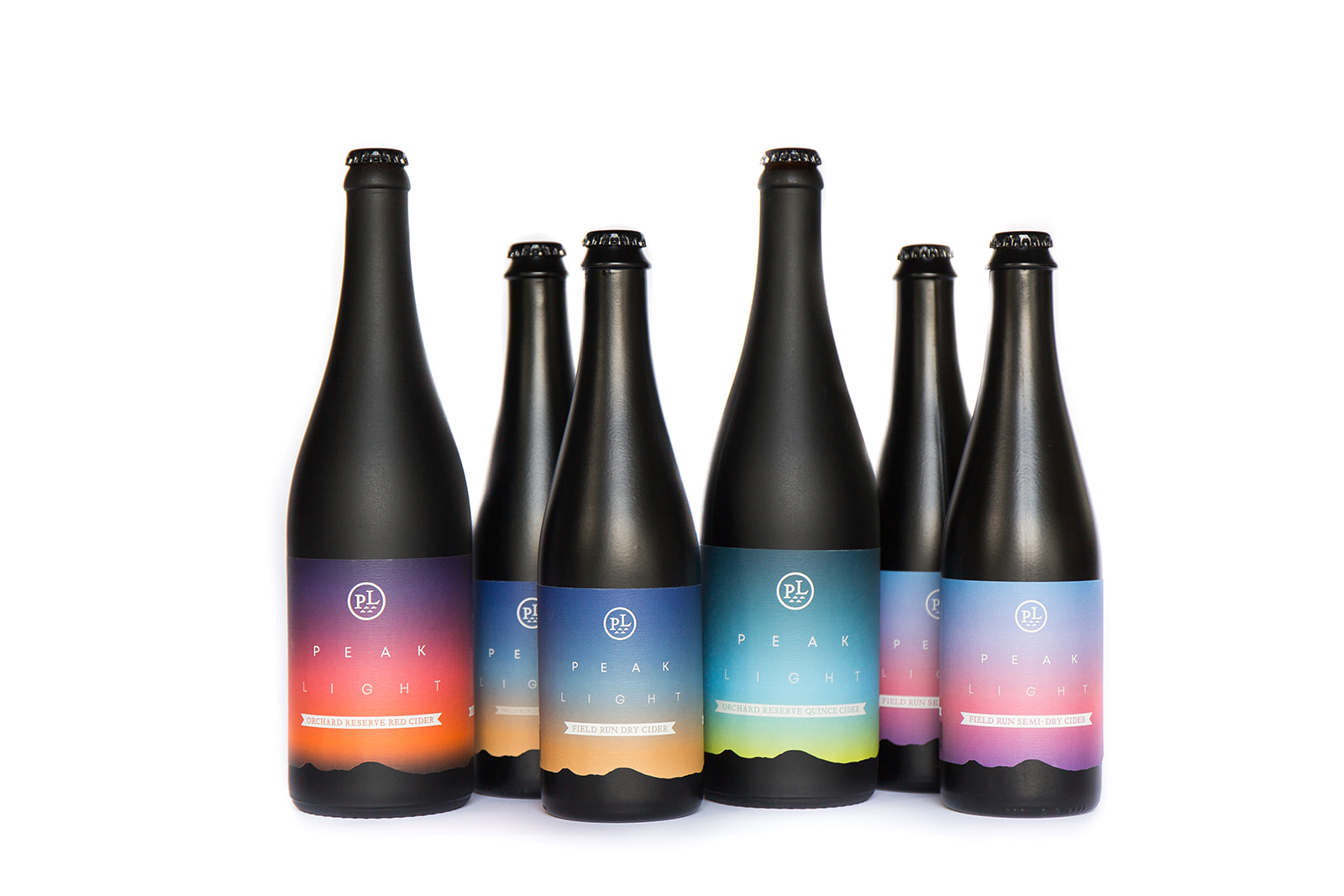 To connect cider drinkers to the land and offer education about apple varieties, the label back panels of Peak Light ciders feature a map of the Sauvie Island orchard, highlighting the individual trees apples came from for each cider with accompanying tasting notes. One of the Orchard Reserve ciders features farm grown quince in addition to apples, while the other is a deep ruby hue, the result of pressing red-fleshed apples.
As the family launches its cidery this month it'll do so with the debut of the Peak Light Cider Circle. Cider Circle offers members the ability to receive 6 bottles shipped direct to their door every 3 months at a 10% discount. The debut Cider Circle shipment goes out mid-August as sign-ups are currently taking place.
All four varieties of Peak Light Cider are available to order online with direct shipping to 38 states. The Field Run Dry and Semi-Dry will soon be available at select retail partners in the greater Portland region.

Learn more about Peak Light Cider from visiting the cidery's website at www.peaklightcider.com and following the cidery on Facebook and Instagram @peaklightcider.