Portland Cider Celebrates 2019 Fall Season with Annual Pressing Party
|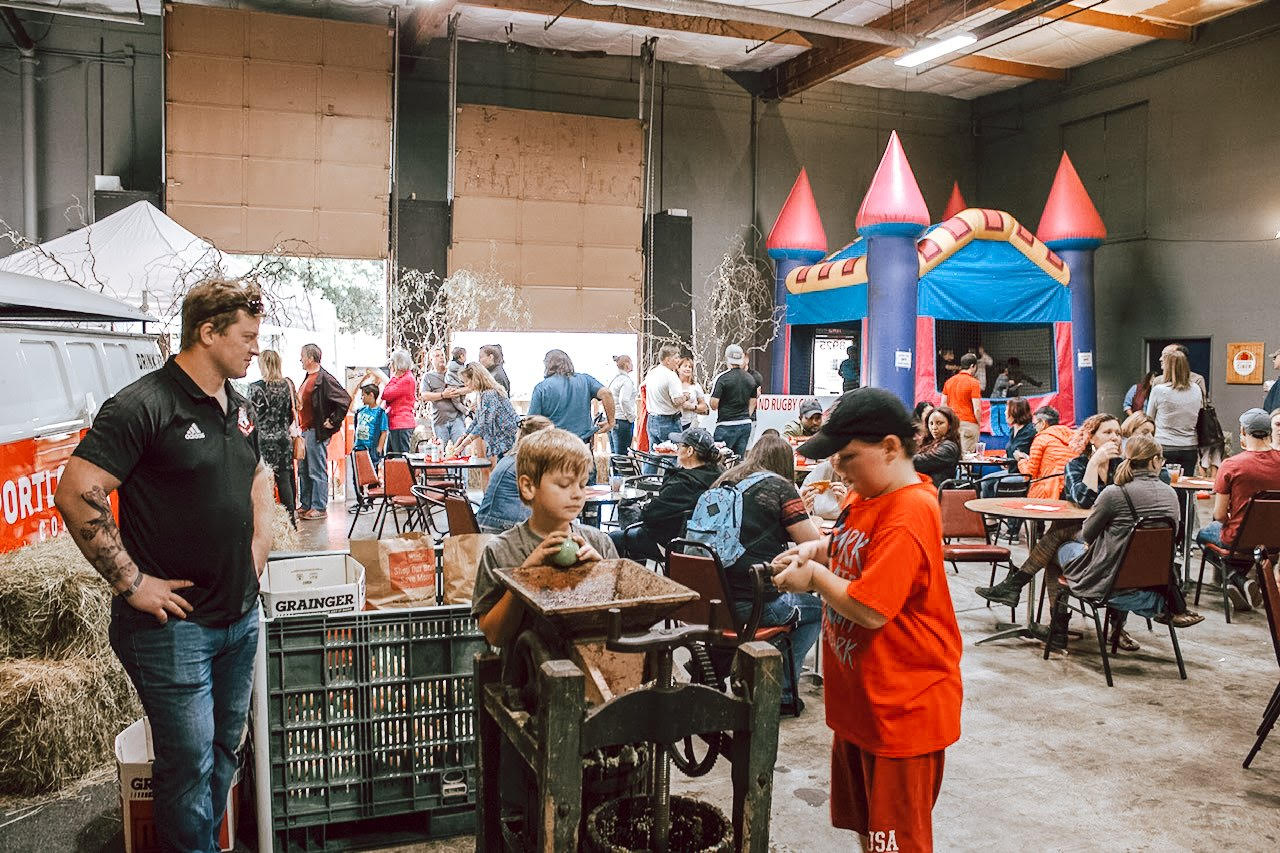 PORTLAND, Ore. –– Portland Cider Co. asked Portland-area neighbors to recycle their fallen and unwanted backyard fruit this summer, and now it's time to press the bounty into a cider for charity! Portland Cider Company is holding its annual Pressing Party on Saturday, Sept. 28 from 12pm to 6pm at the Portland Cider Clackamas Pub & Cidery, located at 8925 SE Jannsen Rd., Bldg F, in Clackamas. The pressing party is free to attend and all ages are welcome.
The family friendly event will have a petting zoo and bouncy house, an old school apple mill and press, and cider floats––including hard cider floats for grown-ups. The event will also serve cider slushies; release its newest seasonal, Crangerine; serve a small batch of Pumpkin Spice Cider, an old favorite returning exclusively to the Portland Cider pubs; and introduce its new Peach Berry cider.
The physical apple pressing with Correll cider presses will take place from Noon to 3pm. Everyone is welcome to join in and help press apples; the fresh pressed apple juice is free for everyone to drink at the event.
Portland Cider Co. collected 400 bushels––16,000 lbs––of unwanted and fallen apples (plus fruits and berries) from Portland metropolitan neighbors this past July through September, and these are the apples that will be hand-pressed at the party. The fresh-pressed juice will be developed into a community cider in which 100% of the net proceeds of the cider sales will be donated to Hunger-Free Schools, a program of Hunger-Free Oregon that works to ensure students of all ages and levels have enough to eat.
According to Portland Cider Co. co-owner Jeff Parrish, "We love this program so much; it's all about bringing together cider, community, sustainability, tradition and charity in an annual cider release."
For more information, visit Portlandcider.com and facebook.com/events/356693875024092.