Portland Cider Co. Releases New Imperial Peach Tea Cider
|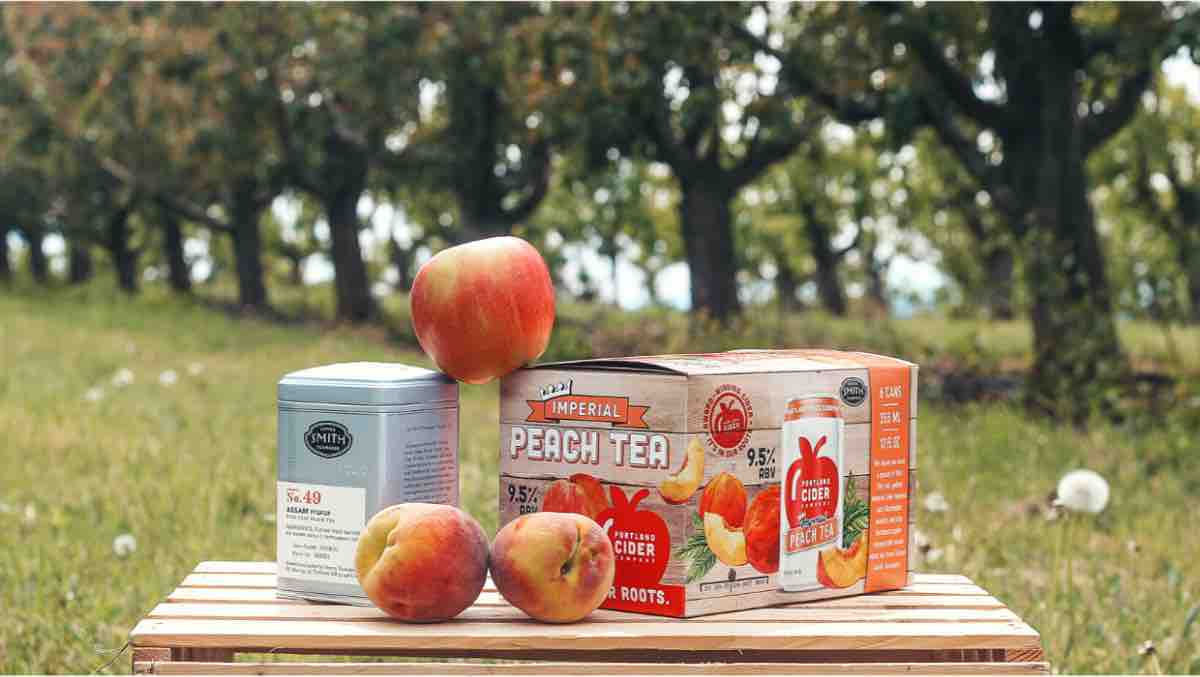 A new Imperial Cider Series from Portland Cider Co. brings together the experience from Steven Smith Teamaker on the series launch this month. Imperial Peach Tea Cider brings together Assam black tea, Washington peaches and Northwest apples packaged in 12oz cans.
Imperial Peach Tea Cider packs a punch at 9.5% ABV that brings forth a ripe peach flavor with a stone fruit and dried mango nose. A few months ago, this bold cider would not have been able to be packaged in a 12oz can.
At the end of last year, the Alcohol and Tobacco Tax and Trade Bureau (TTB) made some drastic changes to the wine, cider, and spirits industry as it comes to package size. Cidermakers were limited to the package size of its product based on its alcohol by volume. Anything 7% ABV or above had to be in wine size containers, which meant not being able to use a 12oz can or bottle that are commonly found in craft cider. The updated regulation now allows for this higher ABV content in this package size. And with this update, Portland Cider Co. is excited to launch this new Imperial Cider series in 12oz cans.
"We're so excited to finally share our Imperial Peach Tea with the world," said Lynda Parrish, Co-Owner at Portland Cider Co., in a statement. "It's ideal for lazy summer afternoon sipping or a backyard barbecue."
When it came to collaborating with Steven Smith Teamaker on this new imperial cider, it was an exciting opportunity for Deron Davenport, Portland Cider Co.'s head cider maker. He felt the tea added a dimension to this peach cider that only the precise tea could accomplish.
"Steven Smith is a tea legend, so we felt pretty honored to work with their tea," says Davenport, in a statement. "Their staff suggested Assam black tea and as soon as we steeped it, we got these awesome stone fruit aromas, so we knew we had the perfect fit for our Imperial Peach Tea. We're really thrilled with the body and mouthfeel the tea gives this big, bold cider."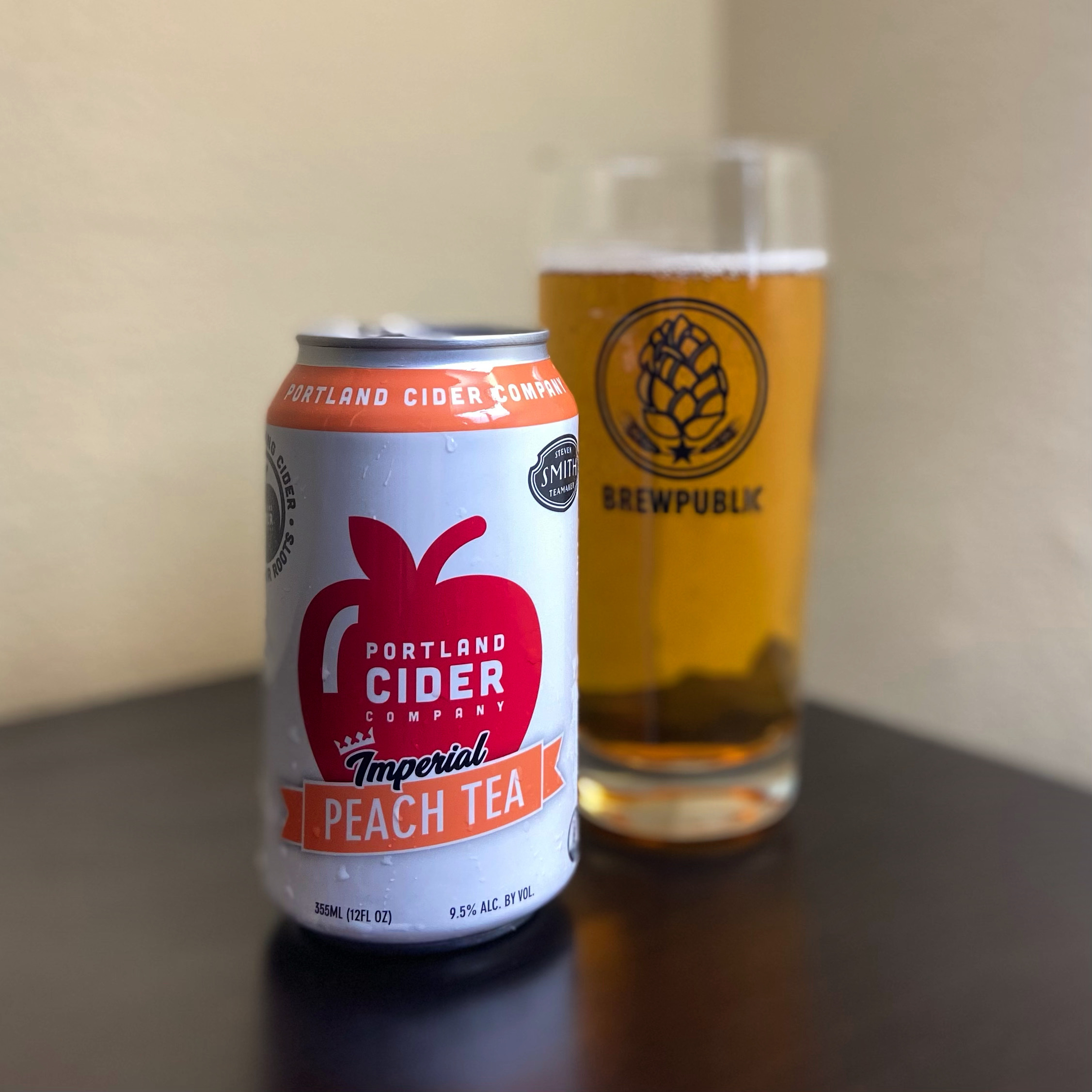 Portland Cider Co. will be releasing multiple imperial varieties as part of this imperial seasonal cider series, but they'll all have one thing in common – being bold in flavor and ABV.
Suggested pairings for Imperial Peach Tea Cider include pulled pork sandwiches, curry chicken pasties, clotted cream and scones, or a green salad topped with fresh berries and goat cheese.
Imperial Peach Tea Cider is available in 6-pack, 12oz cans and on draft throughout Oregon, Washington, and Northern California. Find it on-tap and in 6 packs now at Portland Cider Co. pubs: Portland Cider House at 3638 SE Hawthorne Boulevard in Portland, and at the Clackamas Taproom at 8925 SE Jannsen Road in Clackamas.
For the most current list of retailers carrying Portland Cider Co., use the company's Cider Finder tool.