Portland Cider Co. Releases Pumpkin Spice Cider
|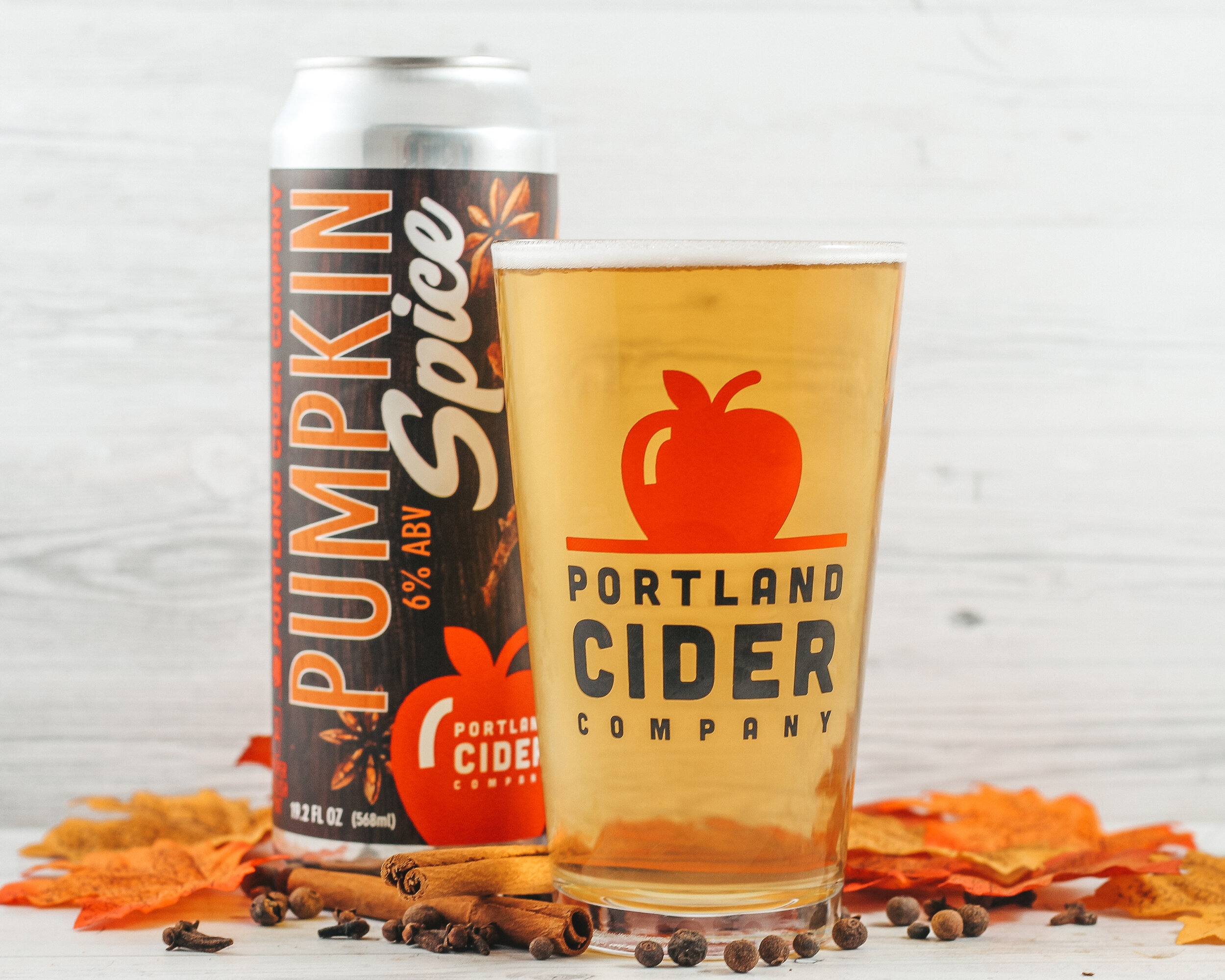 As we head into fall, pumpkin spiced drinks have returned and this is no exception in the craft cider market. This week Portland Cider Co. celebrates the launch of Pumpkin Spice in 19.2oz Proper Pint cans and on draft.
Pumpkin Spice is a small batch release that makes its debut in the cidery's Proper Pint cans for the first time in 2020. The seasonal cider takes whole spices of Cinnamon, Nutmeg, Cloves, Allspice, and Ginger, and then adds them to 100% Northwest apples. The result is a perfect blend of fall all in a Pumpkin Spice cider. Full of all the spices of your favorite holiday pie, this cider is a delicious tribute to the flavors of autumn.
In 2017, when Pumpkin Spice was originally released in a 22-ounce bottle, it took the gold medal in both the U.S. Open Cider Championships and annual Cidercraft Awards in the spiced cider category.
"We're thrilled to bring Pumpkin Spice back to our seasonal line-up this fall," said co-owner Lynda Parrish, in a press release. "This cider has a special place in our heart, as one of our first seasonal releases and having earned two gold medals in renowned cider competitions."
On Thursday, September 10th, Portland Cider Co. will host the Virtual Release Party for Pumpkin Spice at 7:00pm via Zoom. Join owners Jeff and Lynda Parrish for a fun-filled (virtual) night. During the virtual event, Portland Cider Co. will have live chats with the cider makers and Portland Cider fam, recipes, prizes, and a fun time to connect with cider-loving friends and family from all over the PNW. Make sure to register for the event for a chance to win Portland Cider Co. swag just in time for fall here: https://us02web.zoom.us/webinar/register/WN_gNh3vMgYQeScGzCQvsATIA