Portland Cider Co. to Host its Annual Wassail Holiday Party
|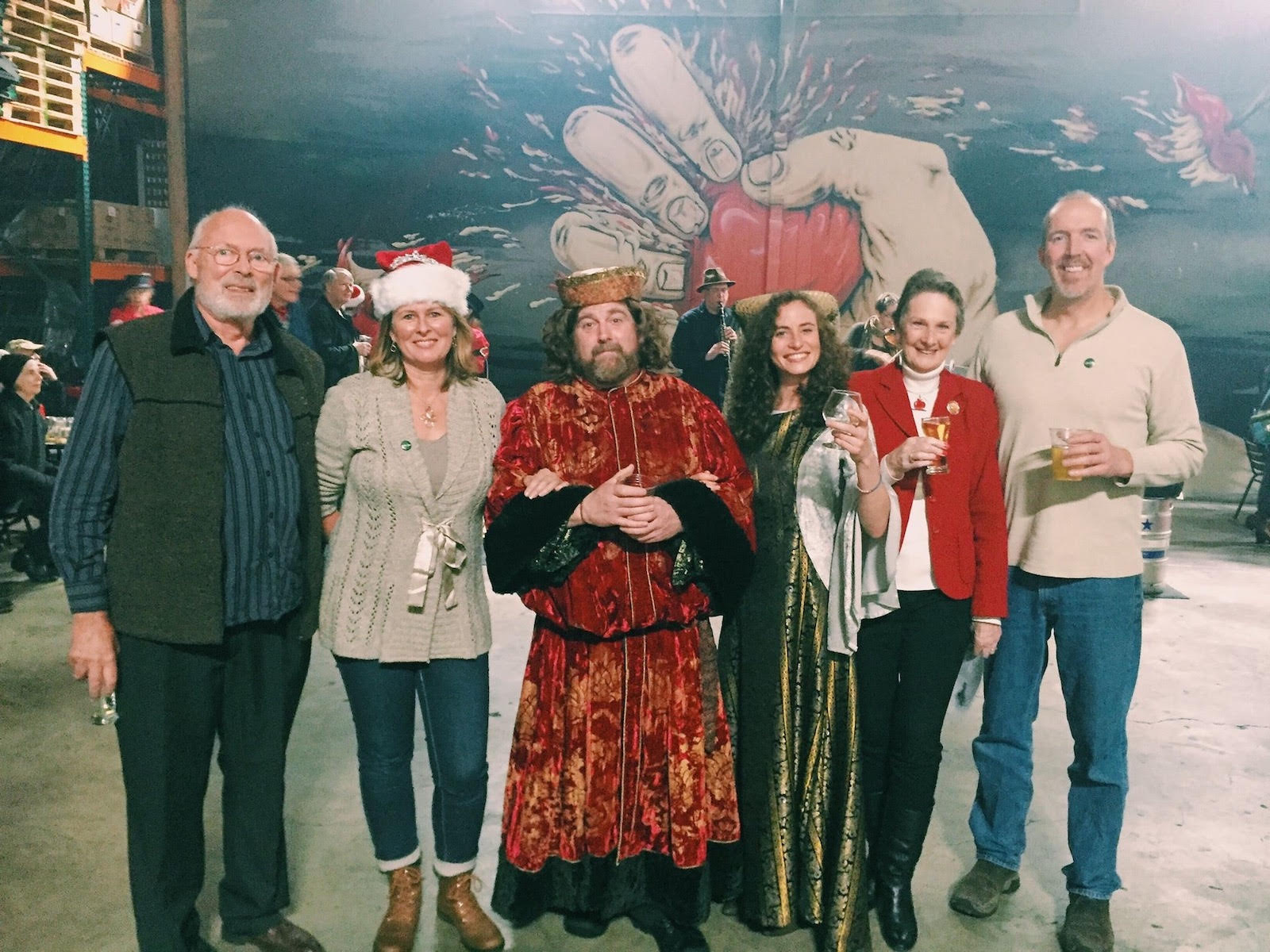 CLACKAMAS, Ore. – Nov. 18, 2019 – Portland Cider Company will host its annual Wassail Holiday Party on Saturday, Dec. 7, from 5 p.m. to 10 p.m. at its Clackamas Pub & Cidery, located at 8925 SE Jannsen Rd., Bldg F.
The family-friendly event will feature live entertainment provided by the Portland Revels, including Morris dancing and pub songs led by festively dressed carolers. Portland Cider Co. owners Jeff and Lynda Parrish will act as the King and Queen of the Wassail, leading everyone in a celebratory toast to the apple trees to ensure a fruitful apple harvest in the coming year.
The Wassail Holiday Party will also feature the release of three winter and specialty ciders, including English Pub, the 2019 batch of a beloved blend of Northwest cider and dessert apples; Imperial Santa's Sauce, an imperial cider made for holiday gatherings; and Royal Blackberry, an imperial blackberry cider made exclusively for the Holiday Ale Festival.
Portland Cider Co. will have a number of English pub menu favorites available for added English flair. Portland's Wassail Holiday Party is free to attend; cider, beer and food purchases cost additional.
Visit PortlandCider.com for more information and engage on social media at @PortlandCider.