Portland Cider Opens its Westside Pub in Beaverton
|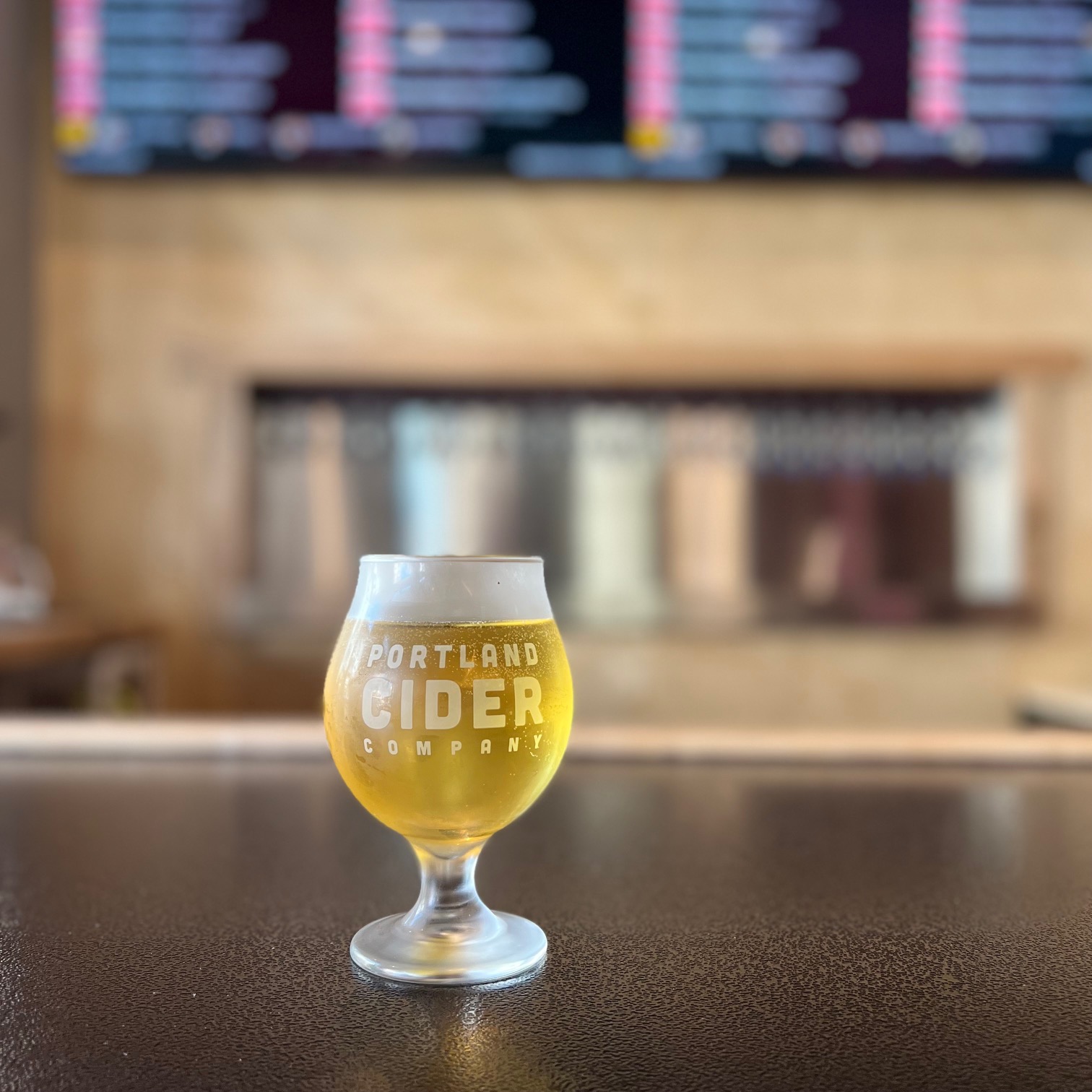 A new apartment development in Beaverton, Oregon is the new home of the third location from Portland Cider Co. Its new Westside Pub officially opens its doors to the public today at Noon in the West End District at the northwest corner of Murray Boulevard and Tualatin Valley Highway.
Portland Cider's Westside Pub features 24 taps that are focused on its Clackamas, Oregon produced ciders. But with this large number of taps, its list will also include around 8 or so guest beers and Crater Lake Root Beer. Portland Cider will also fill 19.2oz Crowlers for to-go consumption. There will also be a large selection of bottle and cans of Portland Cider and local beer to-go.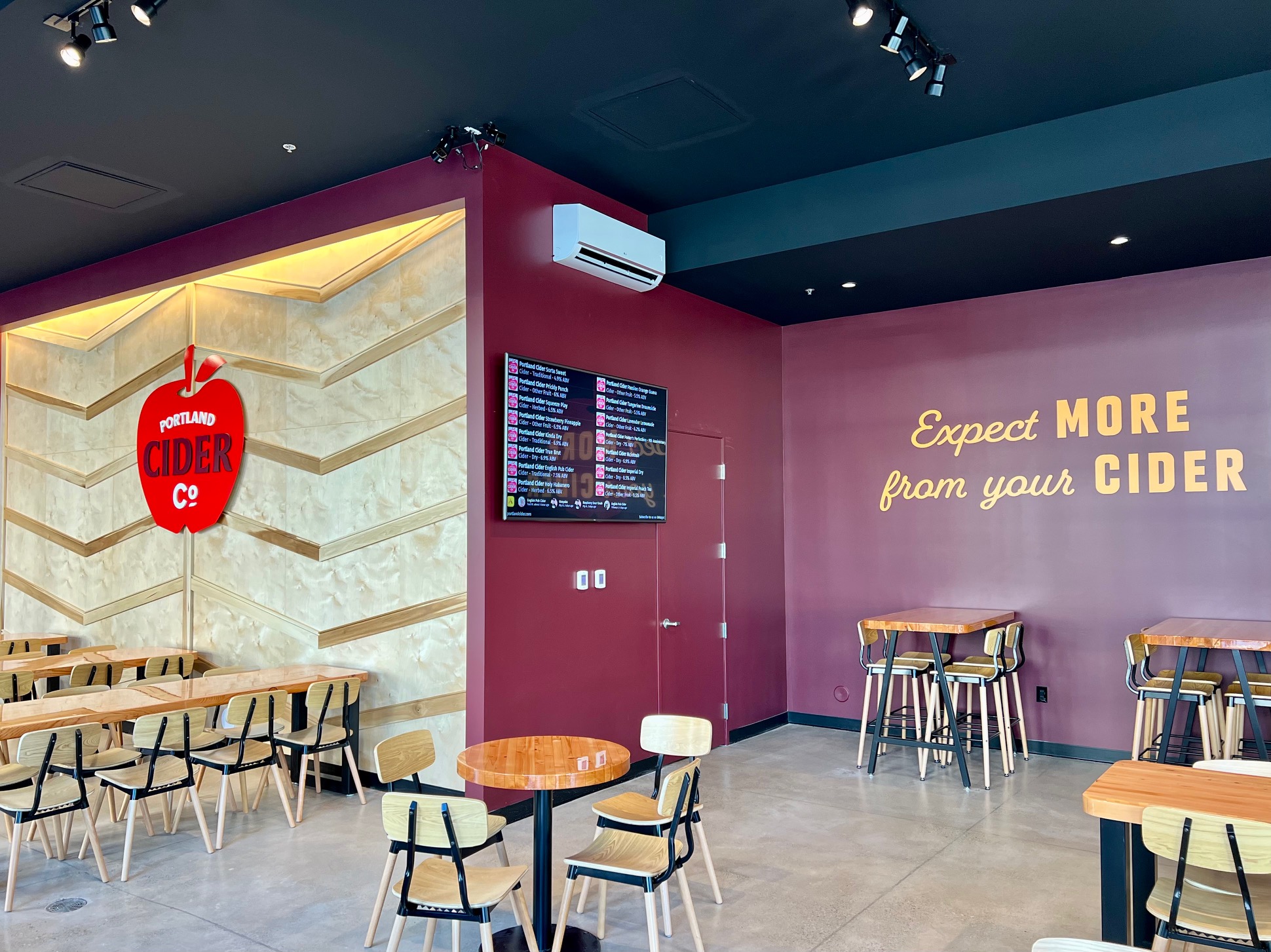 The space will seat up to 80 guests inside with additional outdoor sidewalk seating coming soon. Its open layout includes multiple seating options, including communal seating options. This format was inspired by the company's English roots, with modifications to suit the needs of today's guests. This location is their first to be fully built out with the company's recent rebranding, with an updated look and refreshed color palette.
"It was important to us that everyone who walks through the doors of our Westside Pub feels like they're welcome and wanted," said Jeff Parrish, co-owner of Portland Cider Co. "We designed this pub to be a 'third place' to our guests: not home, not work, but that place where people can come together, relax, share ideas and build community—all over a proper pint of cider, of course."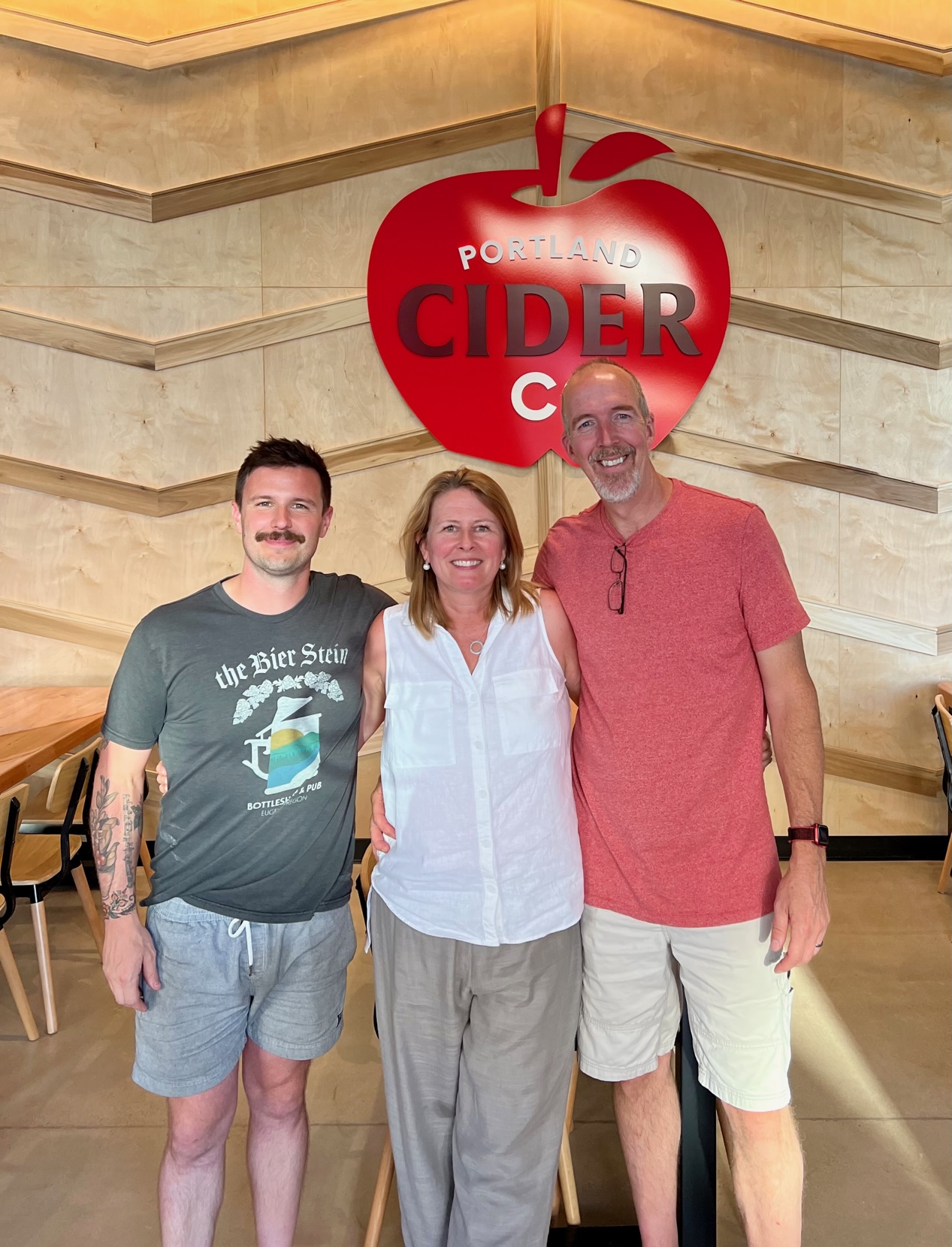 During our visit on Monday evening we enjoyed a few samples of some lovely ciders. Sitting a top the list is Porter's Perfection 9th Anniversary and McIntosh. Both ciders shine with full flavors from the sourced apples.
Another cider we enjoyed was Squeeze Play. This cider is made for the Hillsboro Hops as Portland Cider Co. is the official cider supplier of the Arizona Diamondbacks minor league team. Squeeze Play is made with Citra and Amarillo Hops. It's a very nice hopped cider and happens to be one of our favorites we've consumed.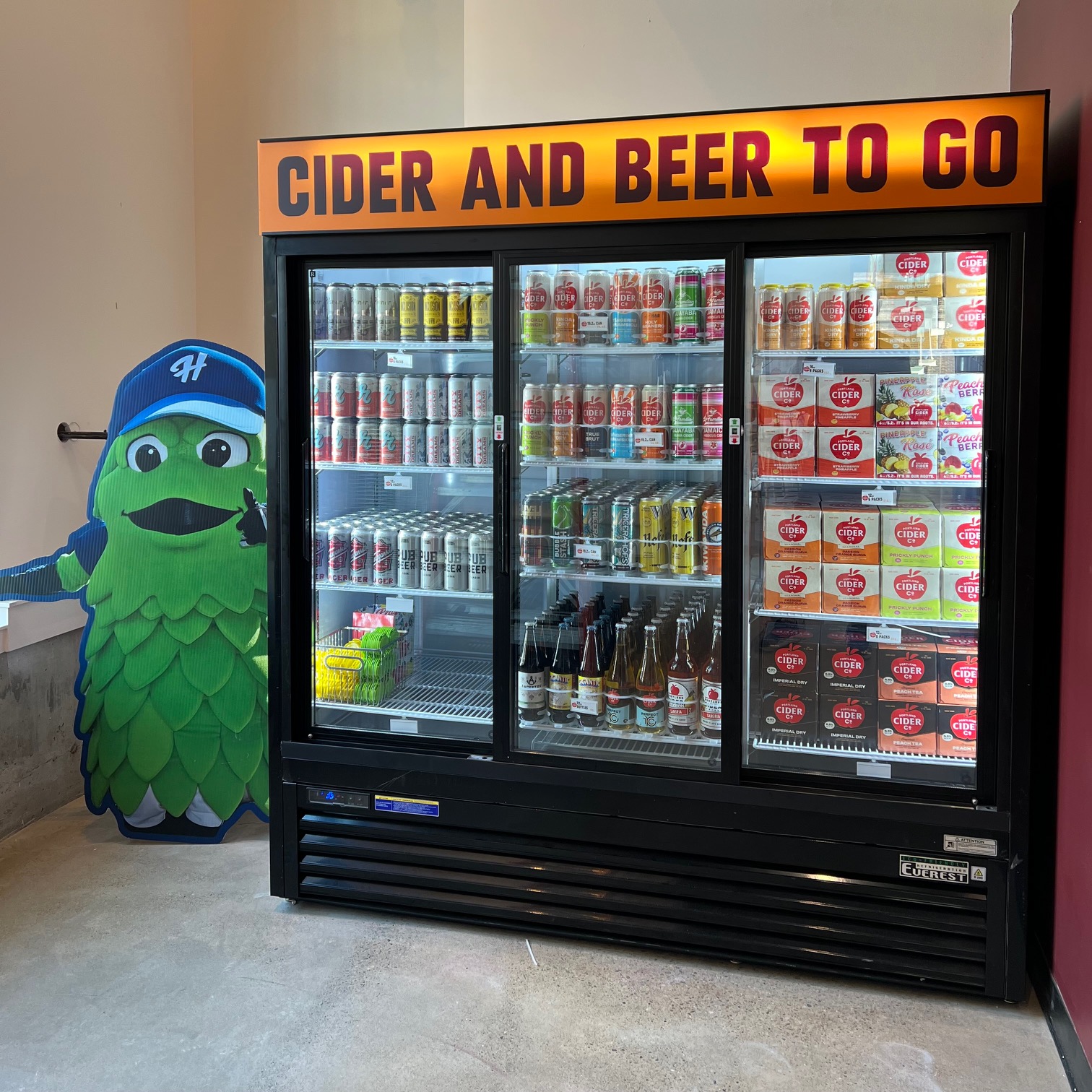 A modest food menu will feature English and Northwest style pub fare. Some items from the company's Clackamas and Hawthorne locations will make their way to the Westside. The menu will feature shareables such as tater tots, chips n' salsa, and cider or banger fondue. More substantial items include burgers, pulled pork sandwiches, and chicken baskets. If this menu doesn't tickle your fancy, guests are welcome to bring food from other local restaurants, as well, while they enjoy ciders and local beer from the pub.
"Jeff and I lived in Beaverton years ago, and we're so happy that we can bring a pub close to our old neighborhood," said co-owner Lynda Parrish. "Beaverton is a really exciting place to be right now, with so many  new restaurants and breweries opening up, and fostering community is a core part of our mission. We're really looking forward to meeting the neighborhood's cider fans and collaborating with more local businesses on creative new ciders, giveaways and celebrations."
The new West End District is just beginning to see a few businesses take over the handful of retail spaces. Portland Cider's Westside Pub joins the recently opened Prime Taphouse, Rovente Pizzeria, Tea & Tea and soon, a few additional choices.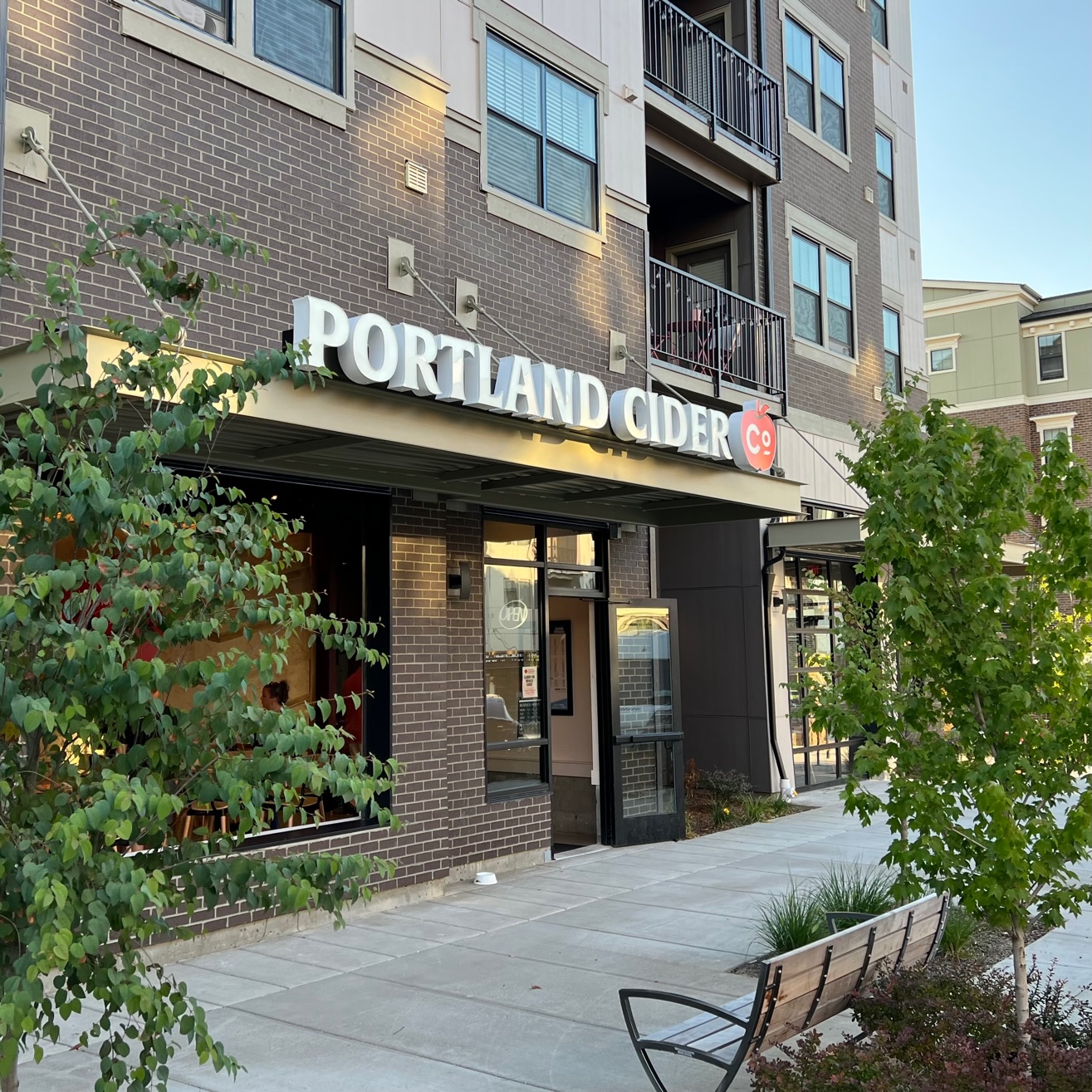 A Grand Opening celebration will take place Wednesday, August 10, and will feature happy hour pricing and pub-only cider selections. Portland Cider's Westside Pub will be open seven days a week from Noon to 10:00pm.
Portland Cider Company Westside Pub
4005 SW Orbit St.
Beaverton, OR 97006