Reverend Nat's Hard Cider Releases Tepache Cider-Radler in 16oz Cans
|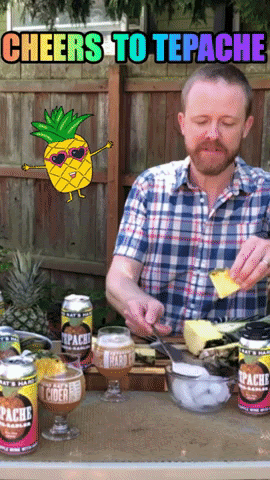 One of the hidden gems of a refreshing summer drink is the Mexican inspired Tepache. Our first experience with this drink was from the good Reverend, Each summer, Reverend Nat's Hard Cider produces its take on this fermented pineapple and spiced beverage and we were hooked very early on.
Reverend Nat has been producing his take on Tepache for numerous years to the delight of his cider followers. Normally Reverend Nat's Tepache is released in its raw form of only fermented pineapple and spices, a drink that offers complex and intriguing flavors. Strangely there are no apples used in the making of a Tepache. The drink is then suggested to be blended with your favorite beer or even as a back to a shot of Tequila or Mezcal.
However, for this year Reverend Nat's Hard Cider has released a new version of his popular Tepache, with the ready to drink Tepache Cider-Radler that's packaged in 16oz cans. Nat uses a rare Costa Rica pineapple variety, cinnamon and cloves in making his Tepache prior to blending with a crisp cider in this new radler. Tepache Cider-Radler is now available for home delivery in 4-packs for $14.00.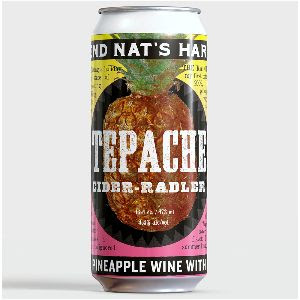 Purchase any of Reverend Nat's ciders or a selection of beer from Old Town Brewing with free same day home delivery here: https://revnatscider-shop.square.site.