Seattle Cider Co. Launches Odyssey Imperial Cider
|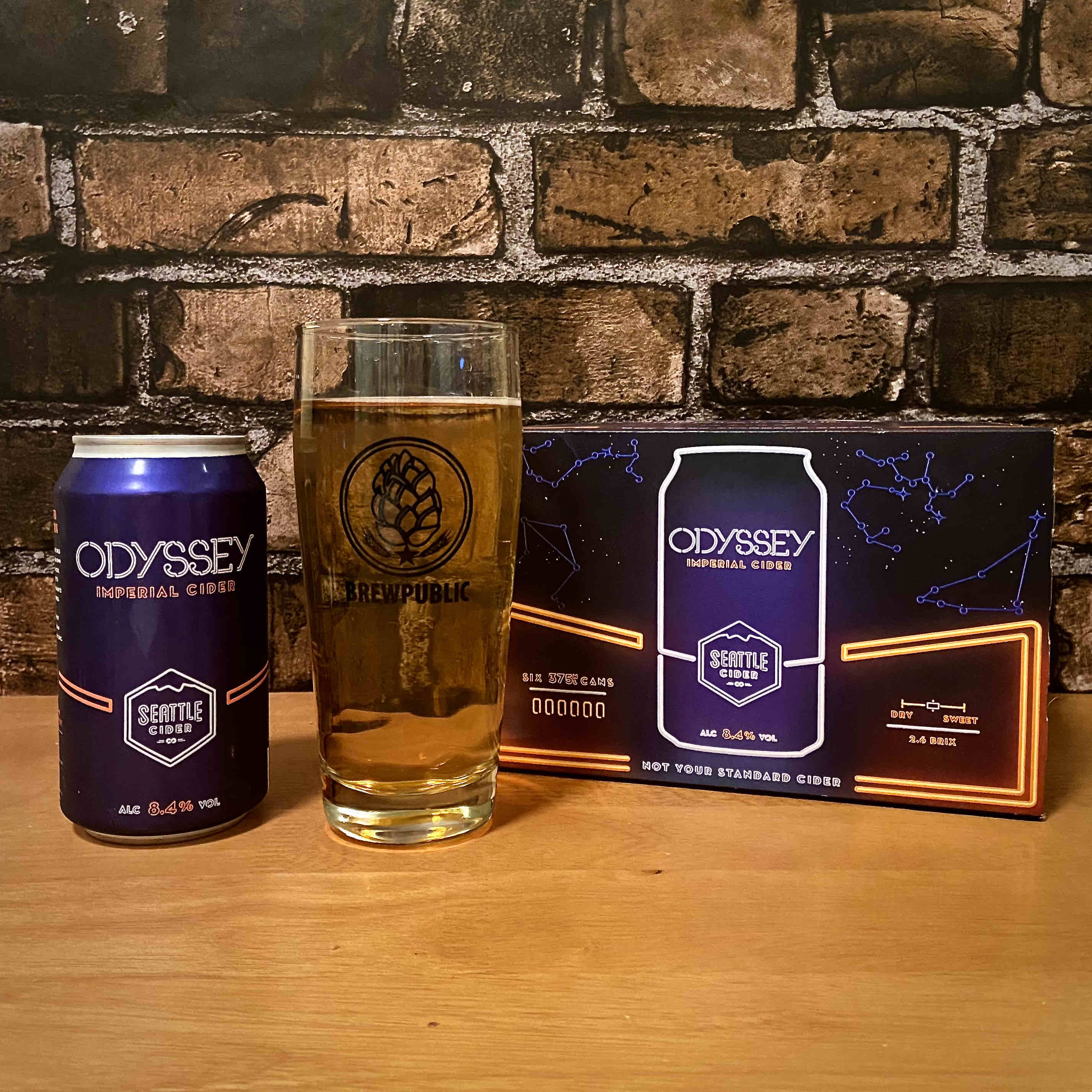 A new year-round cider joins the lineup from Seattle Cider Co. as it has recently launched Odyssey Imperial Cider. This new cider is joining a trend in the cider and beer industry of year-round higher ABV beverages as Odyssey sits at an impressive 8.4% ABV and 2.6 Brix.
In bringing Odyssey to market, Scott Katsma, Quality and R&D Manager, Elliot Wenzel, Head Cider Maker, and assistant cider makers Derek Costa and Jacob Peterson spent the past year developing a recipe using Seattle Cider Co's custom blend of Washington apples. It is these in state grown apples that are the highlight of this cider.
"We used a cider specific yeast for Odyssey," said Scott Katsma, in a statement. "The cider is bright with light acidity and plenty of fresh apple character. We then back sweetened with brown sugar to add a bit of complexity, and to punch up the juicy apple qualities."
Odyssey begins with Seattle Cider Co's custom blend of Washington apples and finishes with broad notes of warm brown sugar and crisp apple. It is the apple that shines through on this cider as Seattle Cider did not add any other additional fruit to the recipe as what seems to be the trend these days in the industry. Just pure Washington apples in a surprisingly approachable cider considering the 8.4% ABV. Odyssey offers 239 calories, 23g of carbs, and 10g of sugar per 375mL serving.
When it comes to the packaging of Odyssey, everything appears pretty standard but upon further inspection, the cans are 375mL that equates to approximately 12.68oz. A standard 12oz can is 355mL, the things you learn over the years from staring at beverage cans.
In addition to the slightly large can size, Odyssey also departs from the standard Seattle Cider Co. branding. "A bold, imperial cider like Odyssey called for a bold new design direction," said Dan Armerding, Lead Graphic Designer, in a statement. "Seattle Cider Co has the benefit of really beautiful, clean iconic branding that felt classic right from the beginning. It's bright and colorful, but precise, including only what elements are necessary. Odyssey was a chance to play with those iconic pieces, contextualizing them in wild, neon-bathed nostalgia. I wanted to capture the feeling of closing down your local pinball bar, wondering if you spent more on quarters or drinks.
Odyssey is available year-round from distributors in the Pacific Northwest (Washington, Oregon, Alaska, Idaho, and Montana), Midwest (Illinois and Wisconsin), and in Colorado. Seattle Cider Co. is also shipping its cider direct to customers throughout Washington, and in 38 states. To place an order click here.