Stem Ciders Releases Real Light Low-Calorie Dry Cider
|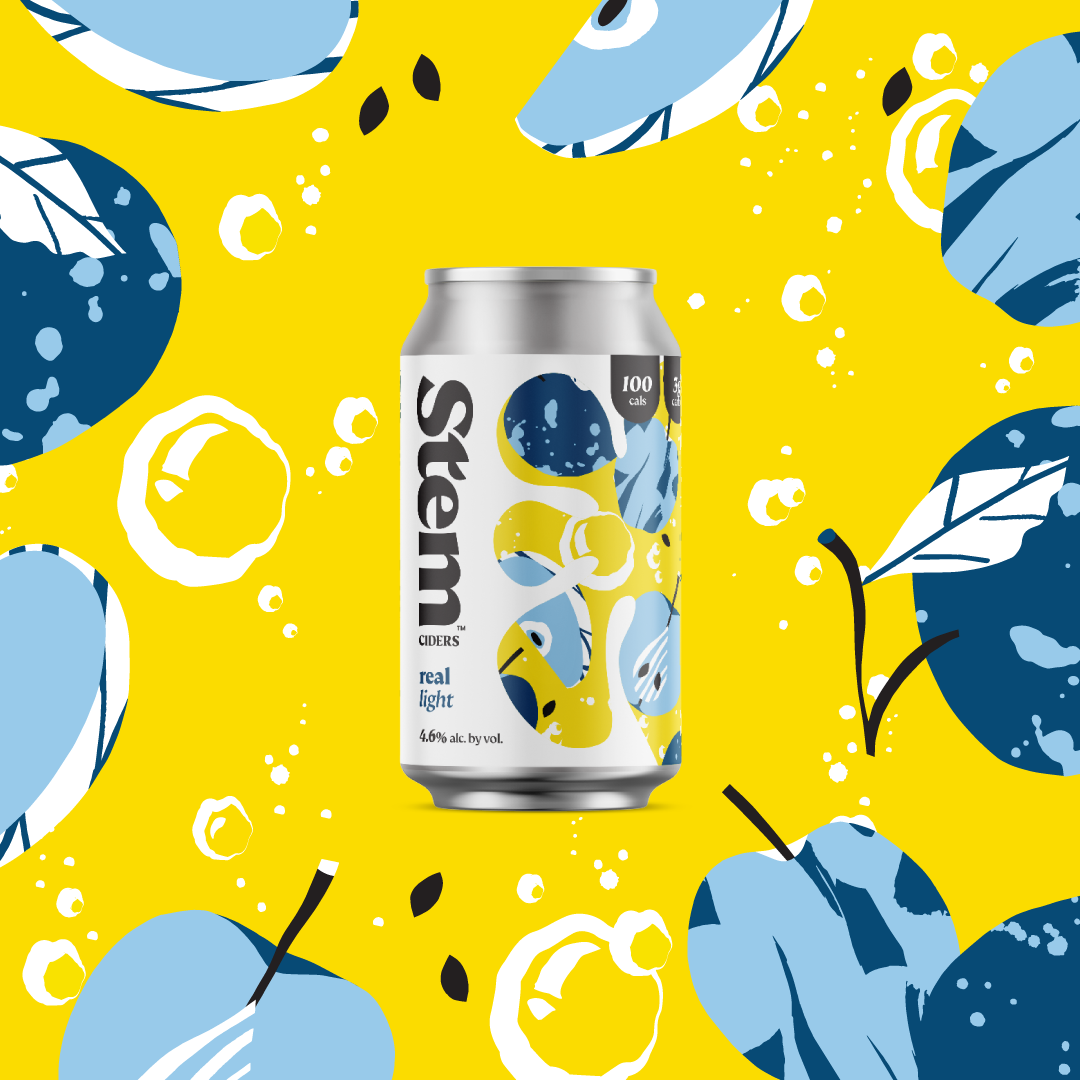 Slowly rolling out in the cider market are low-calorie craft ciders. The latest to join this segment is Real Light, a low-calorie dry cider from Stem Ciders. At a respectable 100-calories and 4.6% ABV, Real Light will be a great option for those cider drinkers that are seeking a 'better for you' option.
Inspired by its Real Dry, a staple of the Stem Ciders flagship lineup since the cider house first launched in 2013 in Lafayette, Colorado. Real Dry also happens to be the first cider that co-founders Eric Foster and Phil Kao produced together in Foster's garage.
"Everyone at Stem loves Real Dry because it's easy drinking, pairs with everything, and doesn't stack up on your palate," explained Patrick Combs, Director of Innovation and Quality at Stem Ciders, in a statement. "The only downside is the 6.8% ABV can get you into trouble if you're tailgating for a full day before the big game. So I set out to make a lower alcohol cider that would be just as crisp and refreshing as Real Dry, but with a more sessionable alcohol content."
And while the addition of water does help to trim the alcohol content, the biggest challenge with this process is that it also risks diluting both the flavor and the mouthfeel of the cider. So in order to counteract losing those essential elements, Combs employed a technique he learned while previously working in craft beer.
"I came up with a special mineral water blend that added back body to the palate as well as restored the crisp finish that we love so much," said Combs. "In early sensory trials, we also found that adding a minuscule 1g of organic cane sugar greatly improved drinkability."
Through these techniques, Combs was able to maintain a full-flavored, easy-drinking cider that boasts a refreshing tart finish, while also cutting its ABV from 6.8% to 4.6%.
Real Light joins the recent addition of Leaves, a tea-infused cider and Carrot Ginger Turmeric, which was inspired by the popular health juice ingredient combination, as part of a new wave of 100 calorie-per-serving ciders in the Stem Ciders portfolio. To learn more about Stem Ciders, visit: stemciders.com.