Zupan's Markets & Seattle Cider Release Farm-To-Market Cider
|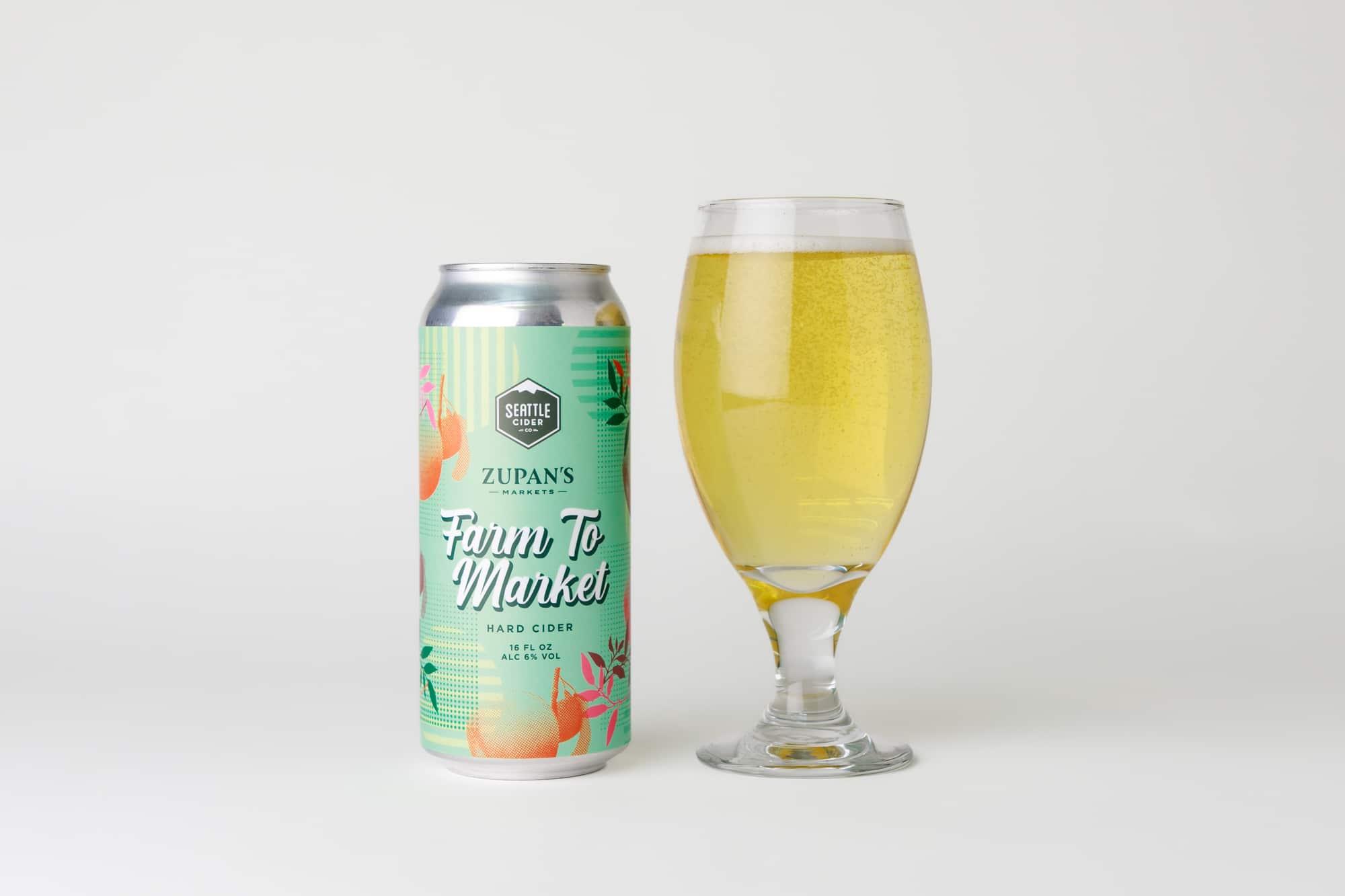 In time for the fall season that awaits us, Zupan's Markets has once again partnered with an independent craft beverage producer for its Farm-to-Market series. For its 26th installment of this series the grocery company has mixed things up a bit! Rather than an Oregon brewery, Zupan's is partnering with the Washington-based Seattle Cider Company.
The result is the Farm To Market Cider, described as a classic blend of culinary apples fermented with a traditional Saison yeast and rustic spices like coriander, peppercorn, and grapefruit peel. It's sweetened with a touch of wildflower honey to accentuate the spices and sits at 6% ABV.
"As much as we all love a good beer at Zupan's, there's no better way to welcome the cooler fall weather than with a crisp cider," said Zupan's Markets President and CEO Mike Zupan. "This super dry and floral cider is so versatile, it's a food-lover's dream."
Suggested food pairings for Farm-To-Market Cider include Zupan's housemade sausage, pan-fried pork chops with roasted apples; crunchy fall salad of frisée, apple, and shaved fennel; duck confit with sage and crispy potatoes; and all things Thai and spicy.
Seattle Cider Company's Farm-To-Market Cider is exclusively available at all three Zupan's Markets locations in the Portland metro area. The cider is sold in 16-ounce cans for $4.99 and as a 4-pack for $16.99, and will be available for a limited time only.