10 Barrel Brewing Adds Mai Tai to its Canned Cocktail Lineup
|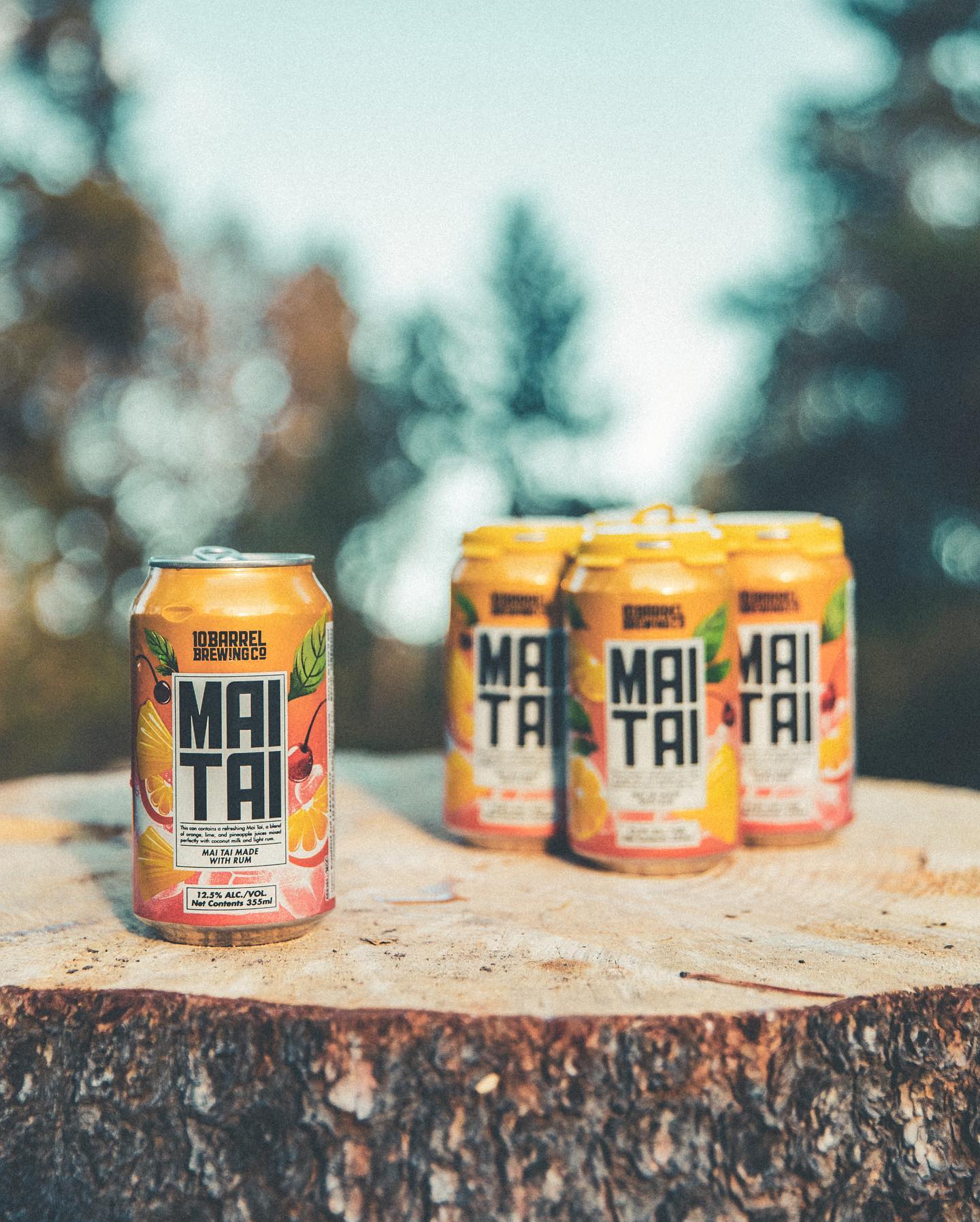 With the weather we've been experiencing in Oregon, we're beginning to wonder if summer will ever arrive. If not, one way to get yourself in the summer season is with a can of Mai Tai, the latest and first rum-based Ready to Drink Canned Cocktail from 10 Barrel Brewing.
One drink that goes hand in hand with tiki culture is the classic Mai Tai. This tiki cocktail is said to date back to 1944 in Oakland, California at the world-famous Trader Vic's. From there this rum and pineapple-based cocktail has become a hit at bars across the globe. It didn't hurt the Elvis Presley was seen in his film Blue Hawaii drinking his share of Mai Tais.
In creating its Mai Tai, 10 Barrel partnered with fellow Bend based spirits company, Oregon Spirits Distillers, incorporating its imported Caribbean Rum to make their very own take on this world-famous cocktail. 10 Barrel's Jimmy Seifrit and Ben Shirley worked together on the recipe that includes mixing in pineapple, orange, lime, simple syrup, coconut, and lactose to create one tasty tiki inspired cocktail that sits at 12.5% ABV.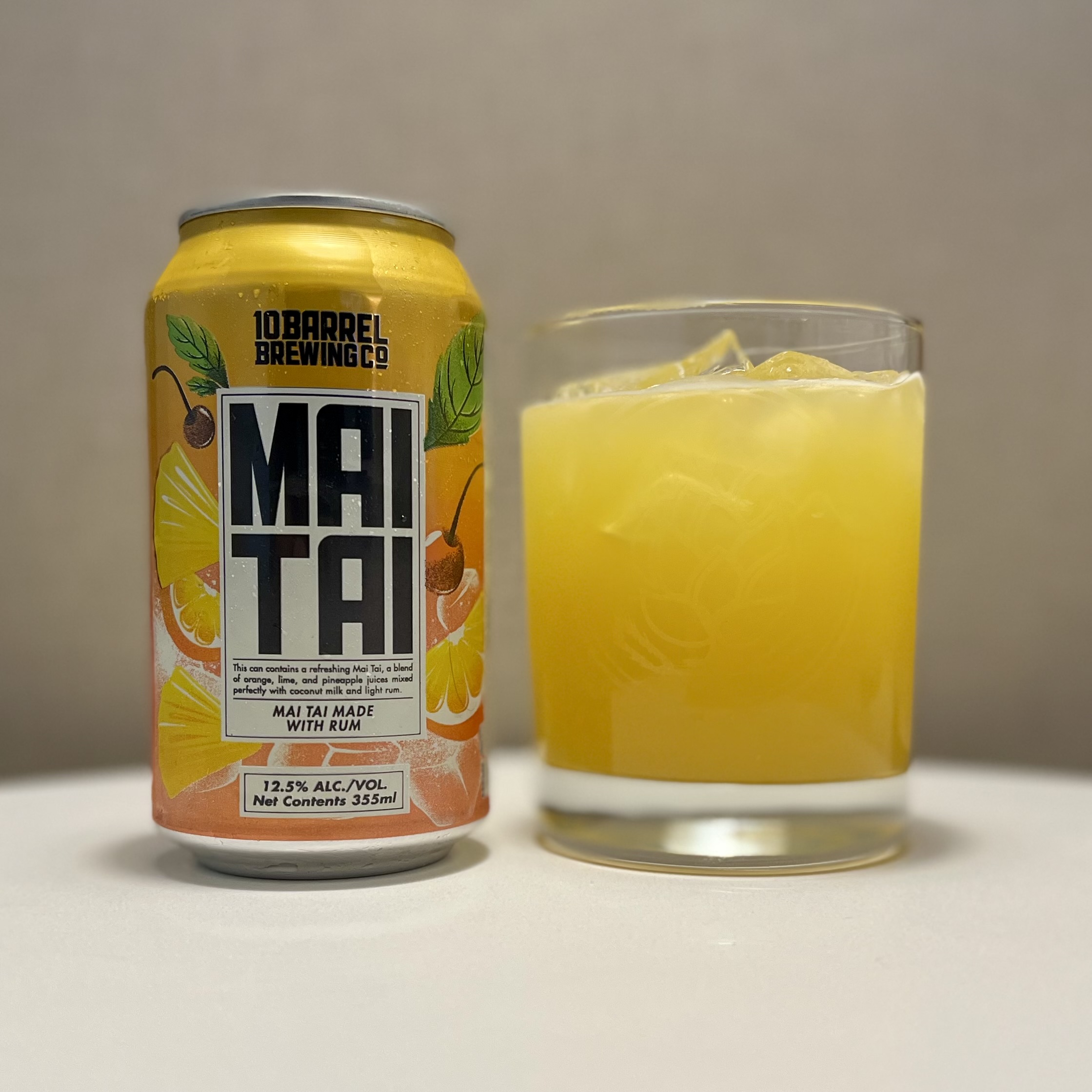 Mai Tai pours a beautiful hazy, pale yellow and orange color that is reminiscent of a summer Pacific sunset. Aromas of a tiki party hit your senses with notes of pineapple, coconut, citrus and of course, rum! These aromas also come through in the flavor profile of Mai Tai along with a touch of oak dryness. It may be a touch bit sweet, but we enjoyed our Mai Tai served over ice!
Mai Tai is now available in 4-pack, 12oz cans at 10 Barrel Pubs and in Oregon Liquor Stores at a retail price of $13.95. To locate a 4-pack, visit: http://www.oregonliquorsearch.com/.