2022 Huntington's Disease Society of America Virtual Bourbon Tasting
|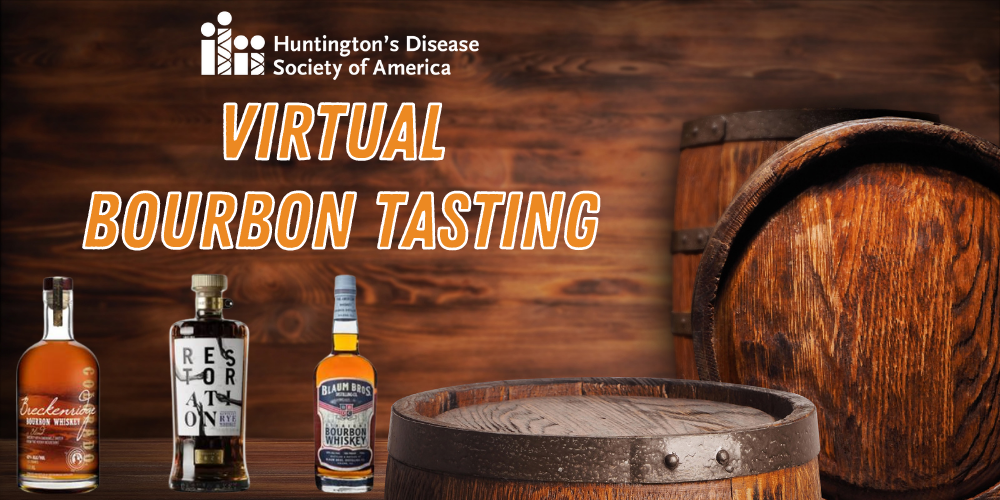 The Huntington's Disease Society of America (HDSA) is excited to announce the HDSA Virtual Bourbon Tasting on Thursday, March 10th at 4:30 PM Pacific via Zoom. This virtual tasting with bourbon expert panelists also includes three 750mL bottles of Bourbon with shipping to any location within the continental United States.
The HDSA Virtual Bourbon Tasting will take place via Zoom and will be moderated by Tom Jiaras of the International House of Wine & Cheese. The tasting will include all three bourbons along with learning some interesting facts about each bottle and have some entertaining conversation with the evening's Guest Panelists.
The cost of the tasting will be $200 for the three 750mL bottles plus $25 for shipping. Not a bad price while supporting an excellent organization. Whiskies being tasted include Breckenridge Distillery – Breckenridge Private Barrell BRB-A Blend Bourbon; Castle & Key Distillery – Castle & Key Restoration Rye Whiskey; and Blaum Bros Distilling Company – Blaum Bros Straight Bourbon Whiskey. To purchase at tasting package, please click here, as you have until March 6th to place a delivery order!
Huntington's disease is a fatal genetic disease that affects the nerve cells in the brain that is described as having ALS, Parkinson's, and Alzheimer's disease all at once. Today, there are approximately 41,000 symptomatic Americans and more than 200,000 at-risk of inheriting the disease.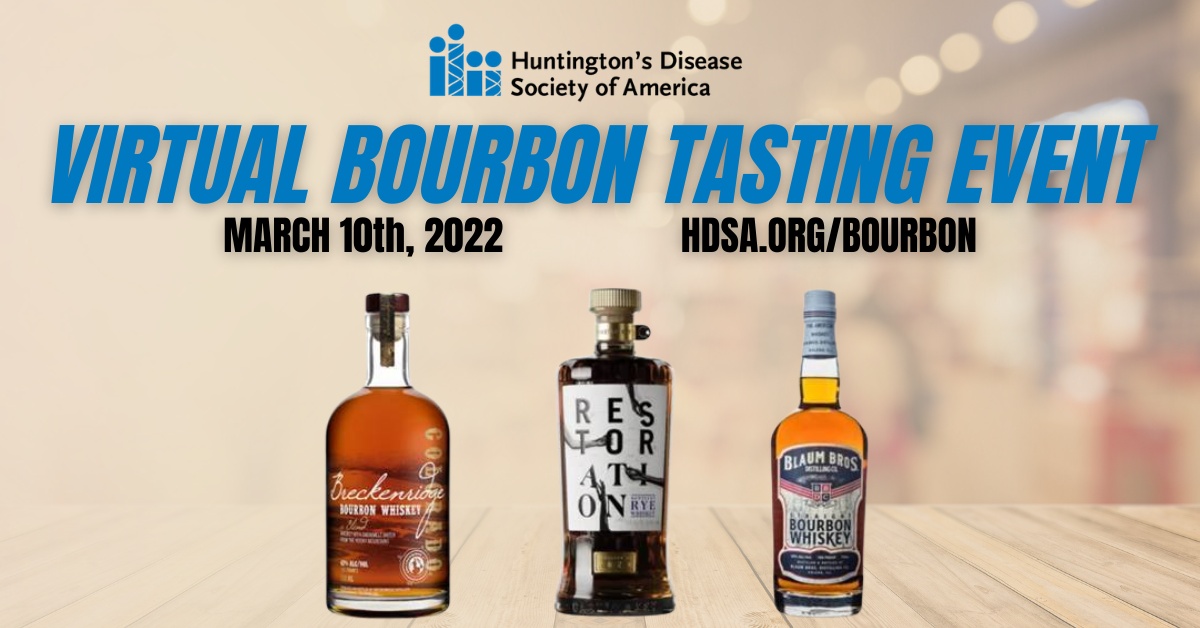 BOURBON & GUEST PANELIST INFO:
BRECKENRIDGE DISTILLERY
Bryan Nolt, Breckenridge Distillery: CEO & Co-Founder Since coming online in 2008 and releasing its first vodka and bourbon three years later, Breckenridge Distillery has quickly become an award-winning producer of fine spirits, being designated one of the top three bourbons in the U.S. How it all came to be, however, stems from a mix of just the right ingredients, a hint of luck and a deep love for quality whiskey. Breckenridge Distillery might not have happened had it not been for a fishing trip to the Mohawk Lakes near Breckenridge, shortly after Bryan Nolt had returned from Scotland, where he had searched for those super-rare spirits. In his mind, with a few employees and Breckenridge's amazing water, there was a clear opportunity to make great spirits and "just revel in it."
"Breckenridge Distillery was founded from my overwhelming obsession for Whiskey. The fire in my belly was so intense, I risked my medical career, pension, savings, kids' college fund, and sold my dream home to make it happen. Our devotion to quality, taste, and mouthfeel has made us one of the most successful distilleries in the US, and you're invited to have a taste of pure passion in a bottle," said Nolt, who still practices medicine on a limited basis. We will be tasting a bourbon from a barrel we purchased last September on our trip to the distillery in Colorado.
Breckenridge Private Barrel BRB-A Blend Bourbon: Deep honey-amber hue with warm, pronounced aromas of under-ripe banana and brown sugar, with spicy notes of white pepper and toasted sesame. Light body with warm texture and long sweet oak, vanilla finish with a touch of bitterness to balance. Reminiscent of a slice of toasted rye bread with honey drizzled on it.
CASTLE & KEY DISTILLERY
Brett Connors & Jon Newton, Castle & Key Distillery
Brett Connors, Castle & Key National Brand Ambassador and Lead Blender: Brett Connors is a graduate of George Mason University and holds a masters degree in conflict resolution, but he truly found his passion in the spirits industry. Brett joined the Castle & Key team in 2015 assuming the role of Brand Ambassador and assisting with the historical records of the restoration process of the "Old Taylor Distillery". He has spent time in just about every facet of the distillery, but he has put his talents to best use creating unique flavors working in both R&D and Blending.
Jon Newton, Castle & Key Director of Sales: A transplant Southerner, Jon Newton is a graduate of the University of Louisville and a 10 year veteran of the spirits industry. After half a decade developing premium portfolios and building craft brands in distribution, Jon set out to help build a brand from the ground up and joined the Castle & Key team in 2017 as their first sales hire.
Castle & Key Restoration Rye Whiskey: There are immediate bursts of cherry pipe tobacco and cooked brown sugar on the nose, with notes of Honeycrisp apple and faint black pepper as the rye rests for a bit of time. The burnt brown sugar note carries forth on the palate very assertively, with mild notes of burnt orange peel, dark chocolate, and dried fig towards the conclusion. The finish is a most welcome curveball as the savory makes way for the sweet: notes of maple and citrus dancing for a brief moment, just long enough to prepare you for the next sip.
BLAUM BROS. DISTILLING COMPANY
Matt Blaum, Co-Founder & Matt Brown, National Sales Manager – Blaum Bros. Distilling Company
Blaum Bros. Distilling Co. was founded in 2013 by two brothers who found that the only way they could get along was to drink whiskey with each other. This love for the magical brown spirit led the brothers down the path less traveled; one where they ended up quitting their careers to distill fine spirits that would be enjoyed by all.  After years of research, involving no formal education or hipster vests, the brothers have produced what they believe are deliciously intoxicating liquors.  Are they bonafide?  Only you can be the judge.  As the boys always say: "Drink better, drink responsibly, and take your spirits — not yourselves — seriously."oys always say: "Drink better, drink responsibly, and take your spirits — not yourselves — seriously."
Blaum Bros Straight Bourbon Whiskey: "It's four years old, made from a sweet (not sour) mash of 72% local corn, 23% local rye, and 5% barley.  While this is young stuff, it's surprisingly enjoyable. Wood-forward but not overwhelmingly so, it's got big secondary notes of cloves, ginger, and a hint of menthol to help cut through some of the barrel char. The palate is quite spice heavy, with cloves, ginger, vanilla, and chocolate notes all pushing past the wood to liven things up. There's ample barrel char and a dusty wood chip character here too, but a little water helps things to settle into more of a spice-forward groove. The finish (at full strength) is hot but soothing, with gingerbread notes and a bold punch of bittersweet chocolate evident. All told, it's quite fun and an overall solid showing for what is clearly an up-and-coming distillery" Christopher Null, Drinkhacker 100 proof.
EVENT LINK: hdsa.org/bourbon