503 Distilling Kicks Off Summer with Rhubarb Whiskey Smash
|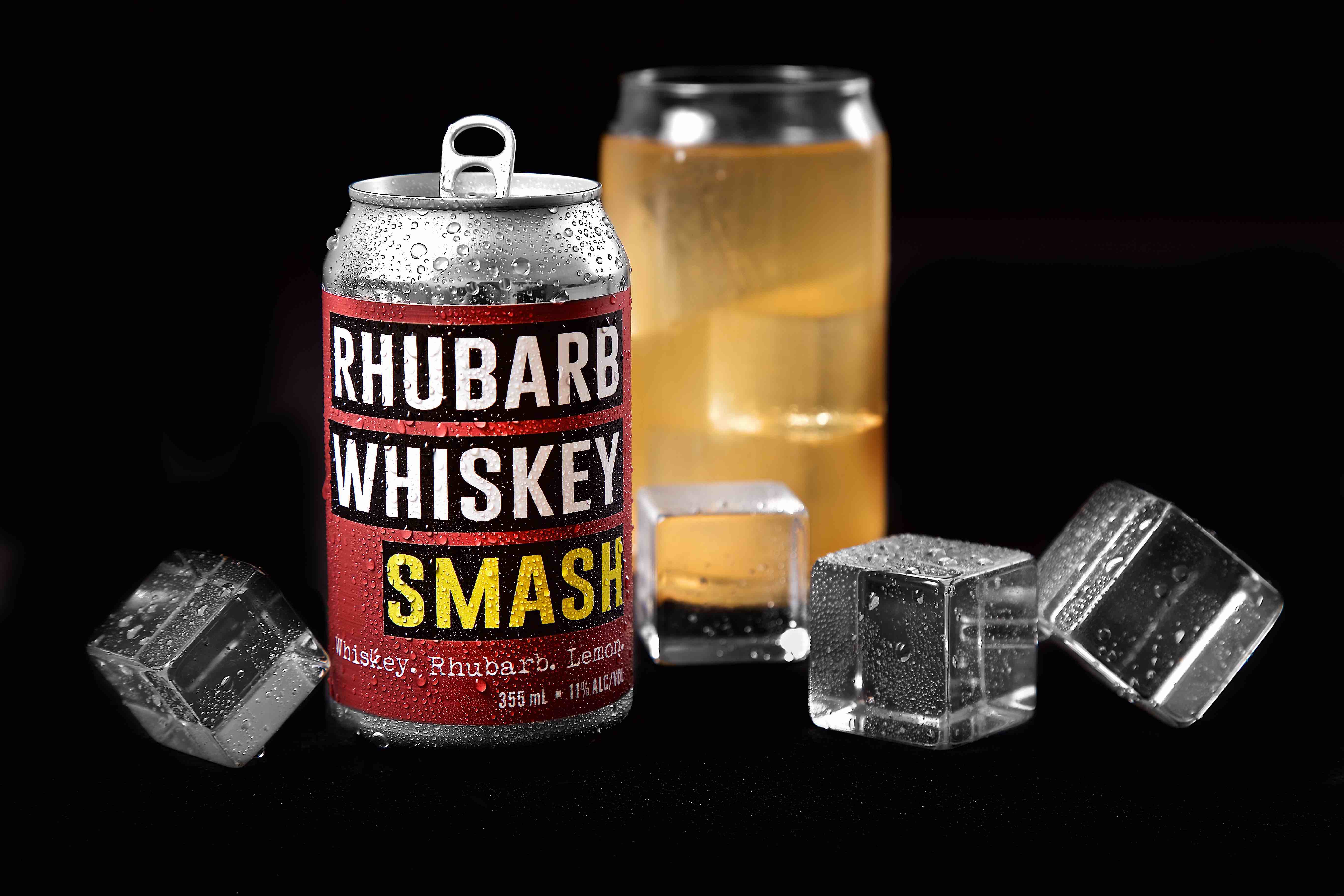 PORTLAND, Ore. — June 9, 2023 — Artisan cocktail and spirit producer 503 Distilling has released its newest craft cocktail in a can, Rhubarb Whiskey Smash. This satisfying summer beverage is a refreshing blend of smooth 503 Whiskey, rhubarb simple syrup and lemon.  It is packaged in 4-packs of 12-ounce cans, coming in at 11% ABV.
"Rhubarb Whiskey Smash originated as a cocktail on tap that we started serving out of our 503 Cocktail Lounge in SE Portland," said 503 Distilling president Dave Schleef. "The response to it was overwhelming and we quickly made it part of our cocktail club release in May 2022. Now it is available throughout the Pacific Northwest. The combination of rhubarb with a small amount of simple syrup really allows the flavors to pop."
503 Distilling's craft cocktails are sold in 12-ounce ready-to-drink cans. The cocktails, along with the company's handcrafted bottled spirits, are sold in fine retailers throughout Oregon, Washington, Idaho and California, and are available for ordering and shipping to Oregon addresses at www.503distilling.com and engage on social media at @503Distilling.
Rhubarb Whiskey Smash is now available throughout Oregon in liquor stores and at the 503 Distilling Lounge at 4684 SE 17th Avenue in Portland, as well as at several large grocery chain stores in Washington and Idaho.
About 503 Distilling: 503 Distilling, LLC, is a small artisanal distillery located in Southeast Portland's Brooklyn neighborhood.  Founded in 2017 by three local, long-time beverage industry professionals, 503 Distilling's mission is to deliver unique spirit-based cocktails in a can and handcrafted traditional spirits to the world. For more information on the company, visitwww.503distilling.com or follow @503Distilling on social media.