An Interview with Clay Risen, Author of Bourbon: The Story of Kentucky Whiskey
|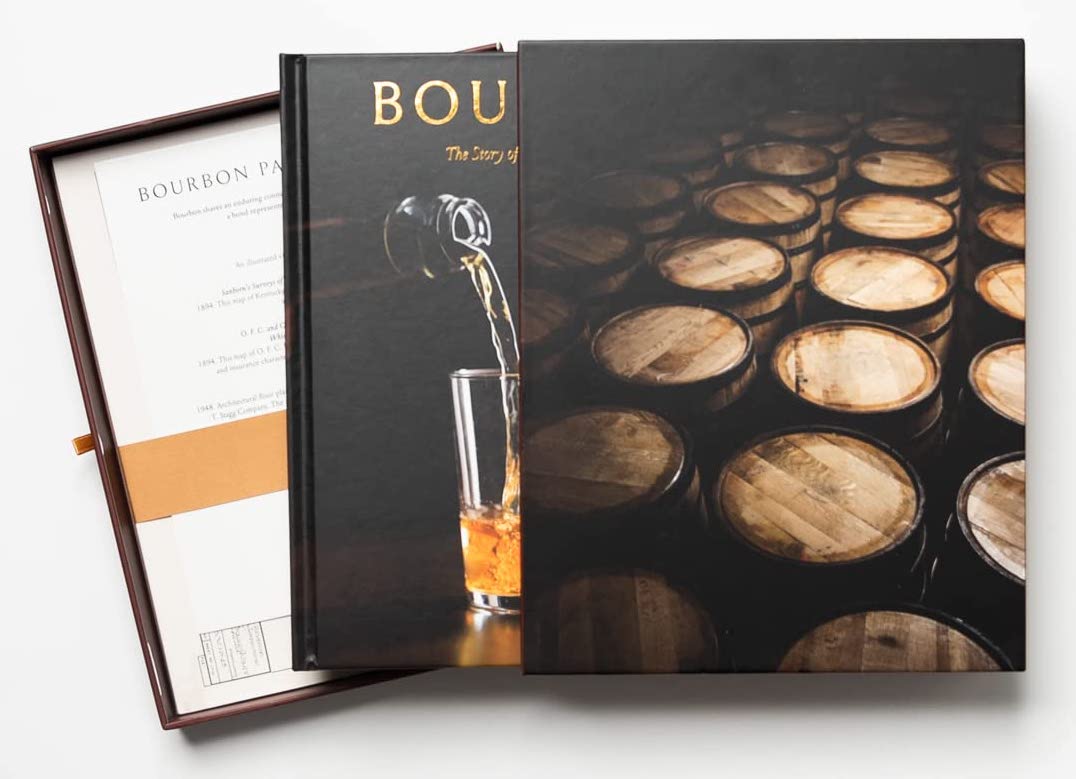 The rich history of America's distilled spirit, Bourbon, is revealed in the new book, Bourbon: The Story of Kentucky Whiskey. Written by Clay Risen over the course of two years and accompanied by spectacular photography by Luke Sharrett, Bourbon: The Story of Kentucky Whiskey is the perfect companion for fans of whiskey.
Risen is a reporter at The New York Times and the bestselling author of Single Malt: A Guide to the Whiskies of Scotland; American Whiskey, Bourbon and Rye: A Guide to the Nation's Favorite Spirit; and The Crowded Hour: Theodore Roosevelt, the Rough Riders, and the Dawn of the American Century. He spent his formative years in Nashville and now resides with his family in Brooklyn.
Beyond the detailed look at Kentucky whiskey, Bourbon: The Story of Kentucky Whiskey is more than just an average book. It is truly unique and one that stands out amongst other books. It gives a detailed illustrated history of and guide to Kentucky bourbon, featuring framing-quality reproductions of archival photographs, rare bottle labels, and more, all in an elegant boxed set with a pull-out drawer. Such a well-produced book!
Risen dives into the origins and the evolution of America's distilling craft and culture in this luxurious boxed set. Through its history, whiskey has been on a rollercoaster of a ride. It went from boom to bust and back again and Risen tells the complete story of the American Bourbon phenomenon!
We recently conducted an interview with Risen where we learn about what it took to complete this endeavor of writing Bourbon: The Story of Kentucky Whiskey and his favorite whiskey among a few other topics.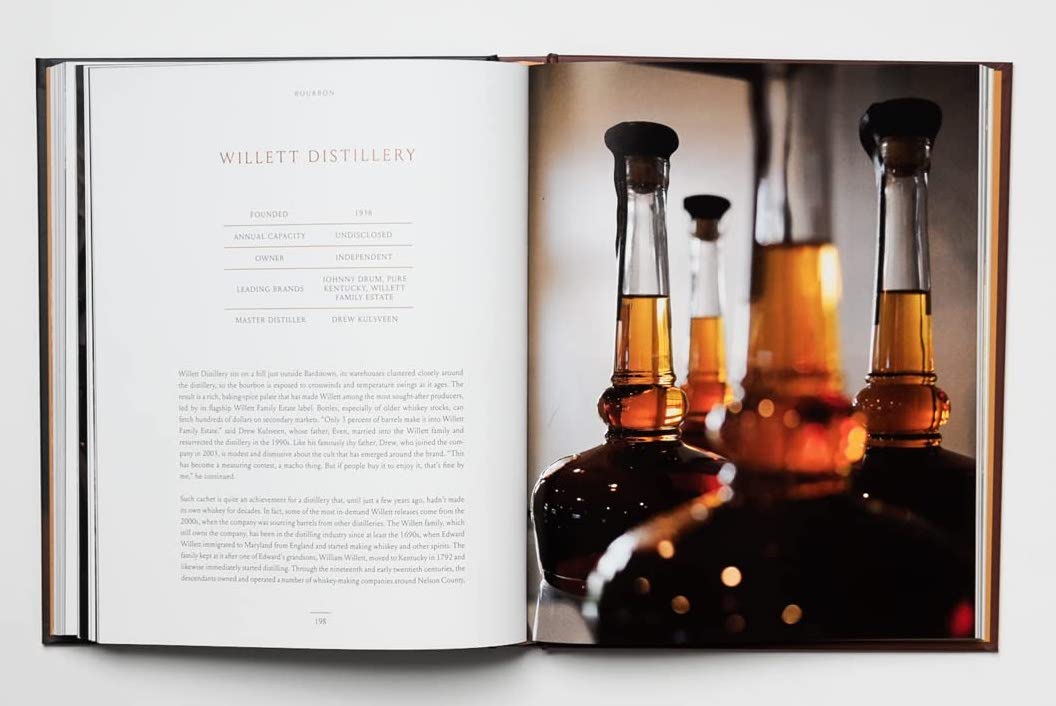 What made you decide to write Bourbon: The Story of Kentucky Whiskey?
Clay Risen: The idea came out of a conversation with Lorena Jones, the editor of Ten Speed Press. They had done a very successful book on the Champagne region, in France, discussing its heritage, people and terroir, and her question was: Could there be a similar book about Kentucky whiskey? I had already written three books about whiskey, but none that took on this seemingly simple question. There's a lot of marketing about what makes Kentucky whiskey special, but I wanted to dive deeper. I don't personally believe it's the water, or the climate. Those help, but they're not unique to Kentucky. I think it's the state's people, the culture, and the history of whiskey making that make their whiskey unique, and I tried to make that the central theme of the book.
Bourbon: The Story of Kentucky Whiskey is a must have for any bourbon fan. I am impressed with the amount of research conducted in writing it. How long did it take you to write the book? What piece of bourbon knowledge are you most proud of learning from this writing process?
Risen: Thanks! Strictly speaking, it took me about two years to write Bourbon. But in a way I've been writing it my whole career. While there is a lot in the book that was new to me, there is also material that I have gleaned over my 15 years spent meeting people, visiting distilleries, driving the backroads of Kentucky and, of course, drinking lots of whiskey.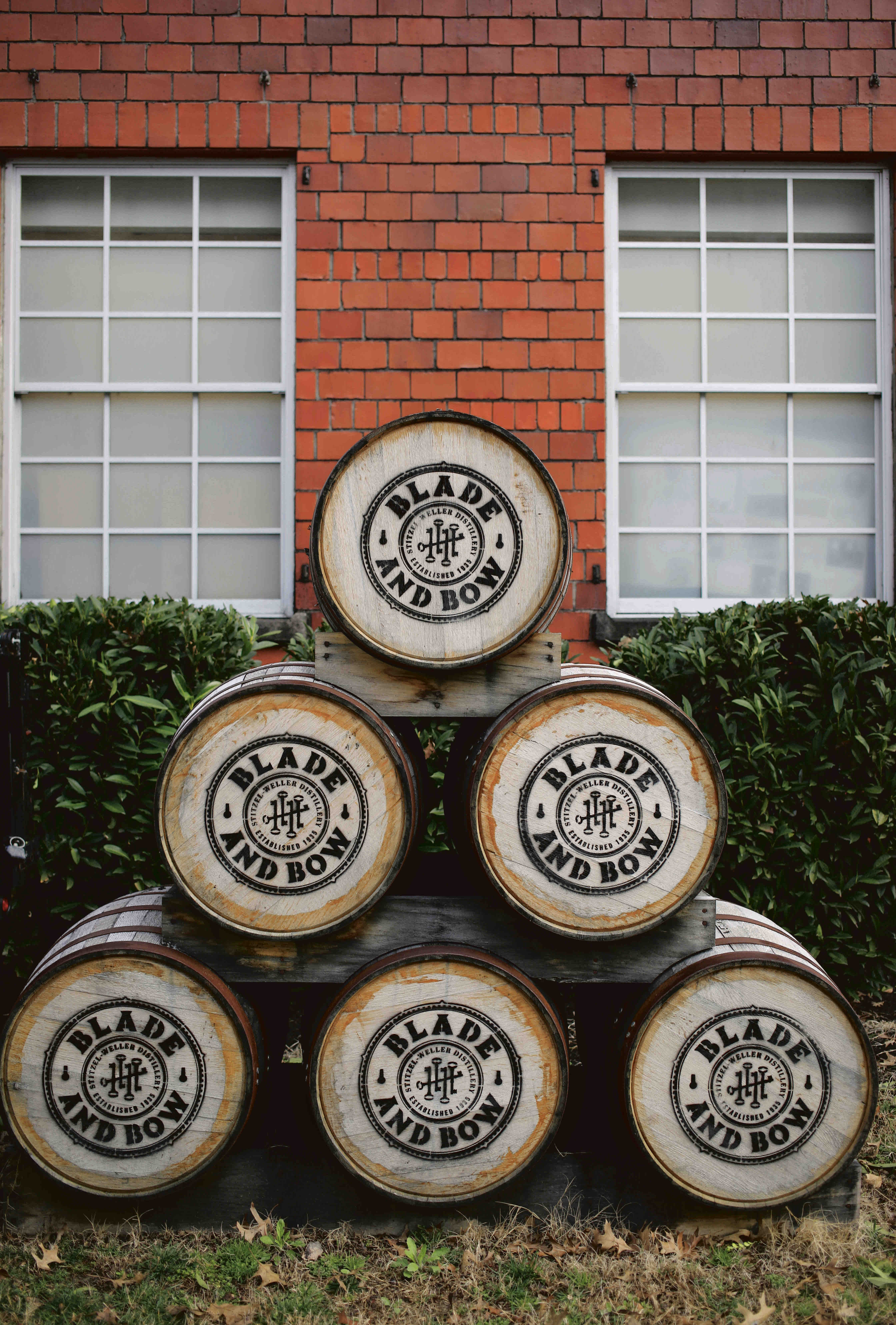 The layout of the book is one that discusses the heritage distillers and then moves to the newer players and then on to the craft distillers. I feel all three have a strong place in the landscape of bourbon, but which do you find yourself usually gravitating towards? Do you have a favorite brand of bourbon?
Risen: I agree – all three are important. They operate differently, but also symbiotically. You need the new players to push the industry forward, but you also need the legacy distilleries to keep it grounded. Kentucky whiskey has always been about getting that balance right, and one thing that excites me about where we are today is that, to me, things feel perfectly aligned, with distilleries at all three levels doing stellar work. As for my favorite brand, I promise you that I don't have one. But I try to keep a bottle of Russell's Reserve 10 Year Old bourbon on my shelf at all times.
I also like the attention you gave to the peripheral players in the bourbon community from the coopers to the farmers. Was this a conscientious decision to include these industry players prior to writing Bourbon: The Story of Kentucky Whiskey?
Risen: Absolutely. Especially when you talk about the culture and history of the state, you can't stop at the distillers. Places like Vendome, the world's leading still manufacturer, or Independent Stave, the world's largest cooperage, are just as steeped in history as any whiskey maker, and they are just as important to making the industry run.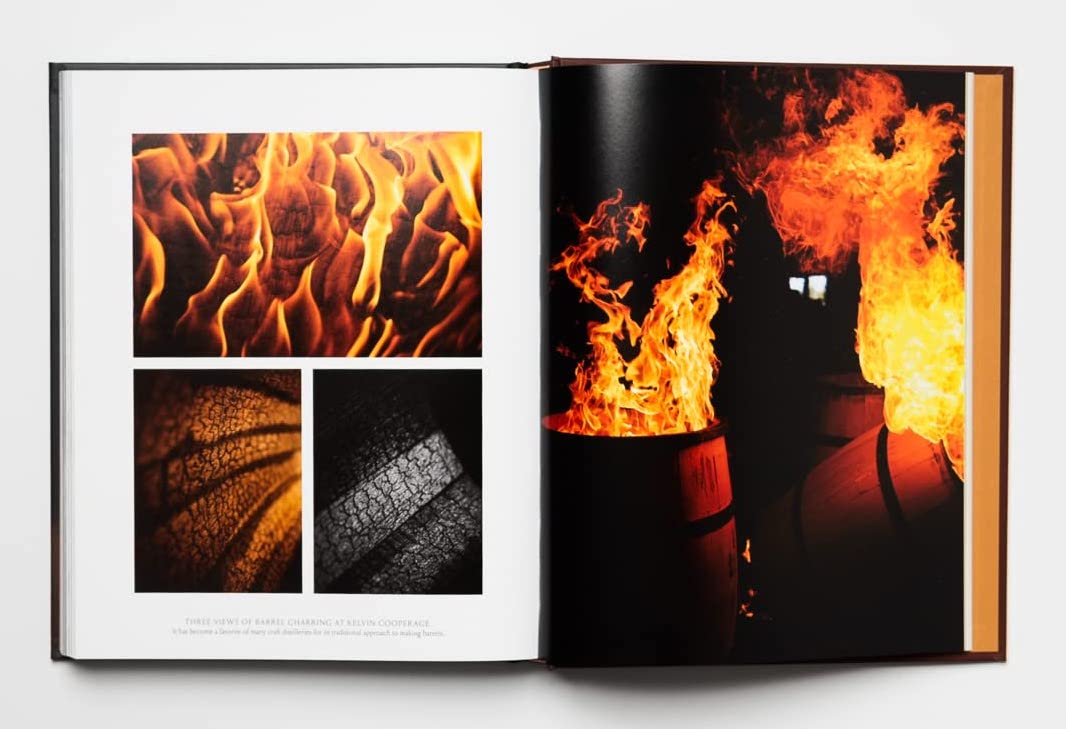 Our website focuses on beer and I made my way back into whiskey and bourbon from learning and enjoying the nuances of bourbon barrel-aged beers. Do you enjoy this beer style? If so, any favorites that come to mind?
Risen: I do, especially in the winter, though I won't claim any deep knowledge about it. I like Great Divide's Barrel-Aged Yeti Imperial Stout; New Holland's Dragon's Milk; Founder's KBS and CBS; and, because I live in Brooklyn, Brooklyn Brewery's Black Ops. Back in the day (when I could polish off a few of these a night), I really liked Goose Island's Bourbon County Brand Stout, but I haven't had it in a long time. I guess these are sort of obvious picks, but like I said, I'm no expert – and they are delicious.
Luke Sharrett's photography in the book is extraordinary and compliments your writing quite well. How did you hook up with Luke to provide the book's photographs?
Risen: I knew Luke's work through the New York Times, where I'm an editor and reporter. He and I had collaborated on a photo essay he did about traveling along Interstate 64, from Chesapeake, Virginia to St. Louis. It's a highway I know well, and I thought he nailed it. When I started working on Bourbon, I suggested his name to my editors. Again, he nailed it. Not only are his photos stunning, but they capture the tone I was trying to get at through my text. Because of Covid, we didn't work together in person, yet somehow, he knew exactly what I was aiming for – that's how good a photographer he is.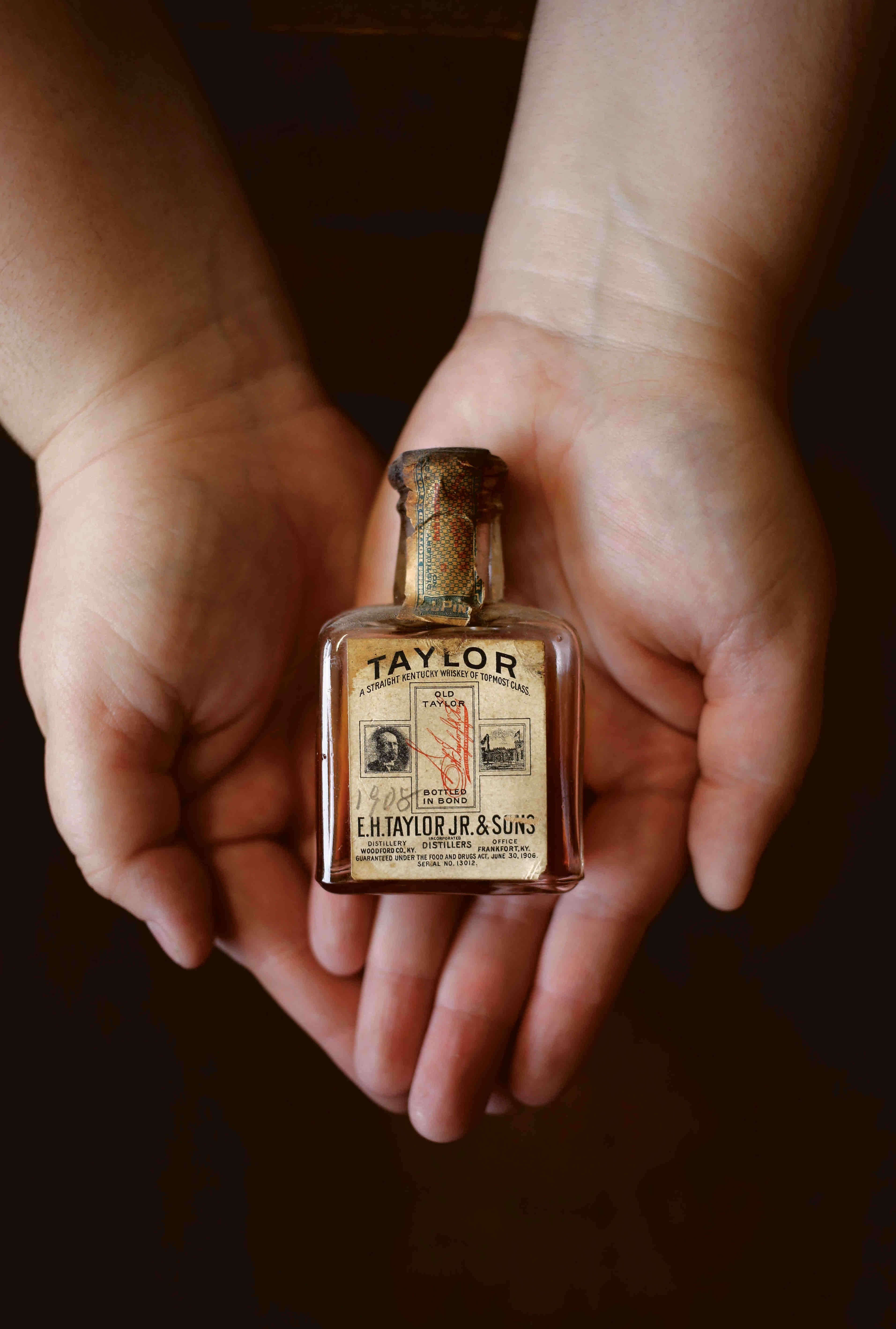 The Kentucky Bourbon Trail is mentioned briefly in the book. Do you recommend doing the trail for visitors or just randomly select a few distilleries to visit?
Risen: The trail is a great way for first-timers to engage with Kentucky whiskey. But these days, there are so many distilleries that you can't possibly visit them all, so I recommend first thinking about your itinerary and expectations. Do you want to stay in Louisville? Do you want to see just big distilleries, or small ones? Many of them, especially those in the cities, have restaurants and/or bars attached – is that something you'd like to do? And don't forget that Buffalo Trace and Barton's, two can't-miss distilleries, aren't on the trail at all.
Seven years ago you made the unfortunate statement that the rising trend in bourbon would soon be a bust. Would you like to make another prediction of what the future holds for bourbon?
Risen: Well, in my defense, not many people expected things to go as well as they have. And in any case, I'm very happy I was wrong! I suppose my only option at this point is to swing for the fences yet again, in the other direction, and predict that bourbon will continue on its gangbuster trajectory for the foreseeable future. There's so much demand, both domestic and international, and the distilleries are ramping up to meet it. I just don't see anything that will bring that back to earth.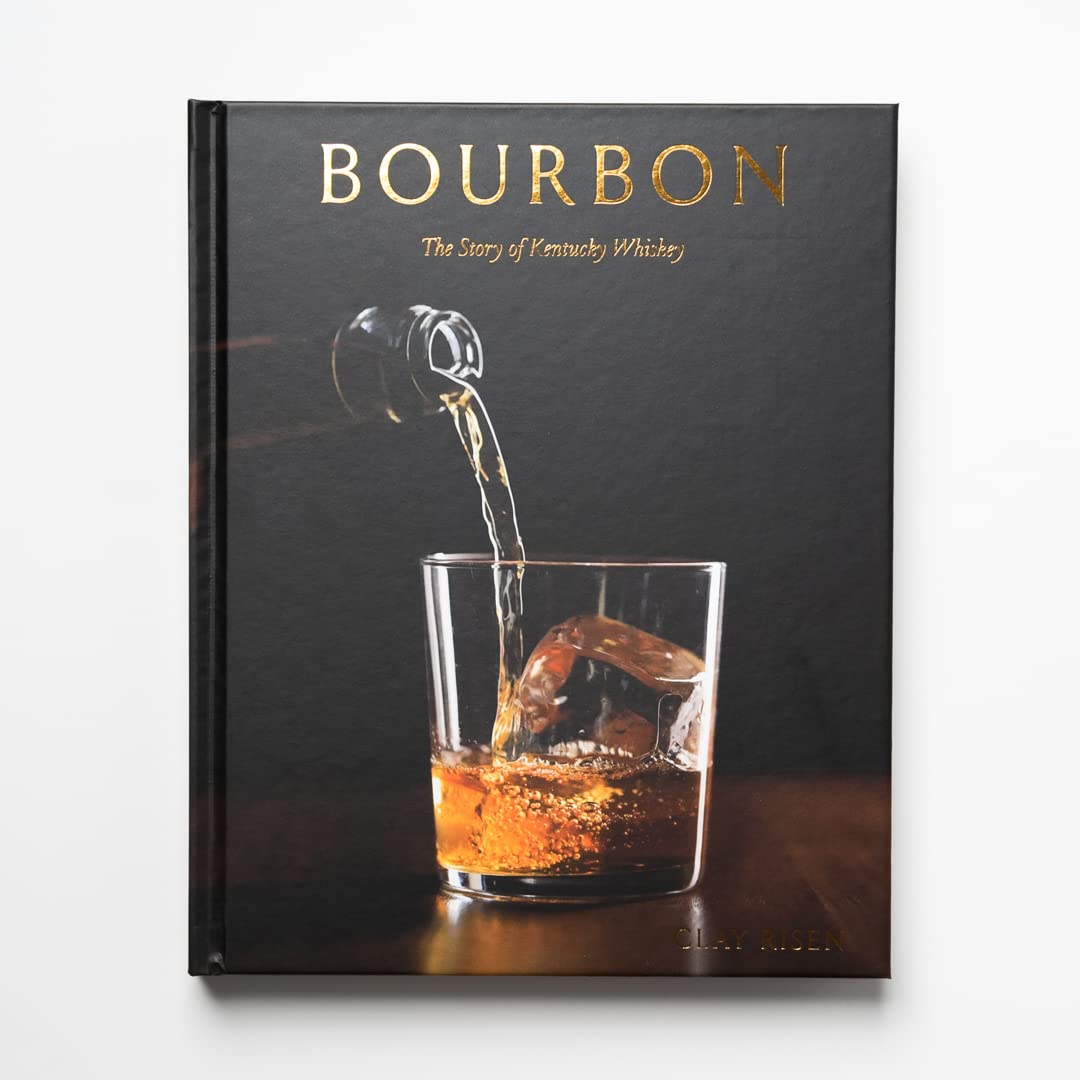 Bourbon: The Story of Kentucky Whiskey is published by Ten Speed Press and is currently available in local bookstores and at the typical online retailers. Bourbon [Boxed Book & Ephemera Set]: The Story of Kentucky Whiskey is the beautifully packaged box set and there's also a Kindle version as well. The link below via Amazon will lead you to both versions.