An Interview with Nicole Austin – General Manager & Distiller for Cascade Hollow Distilling Co.
|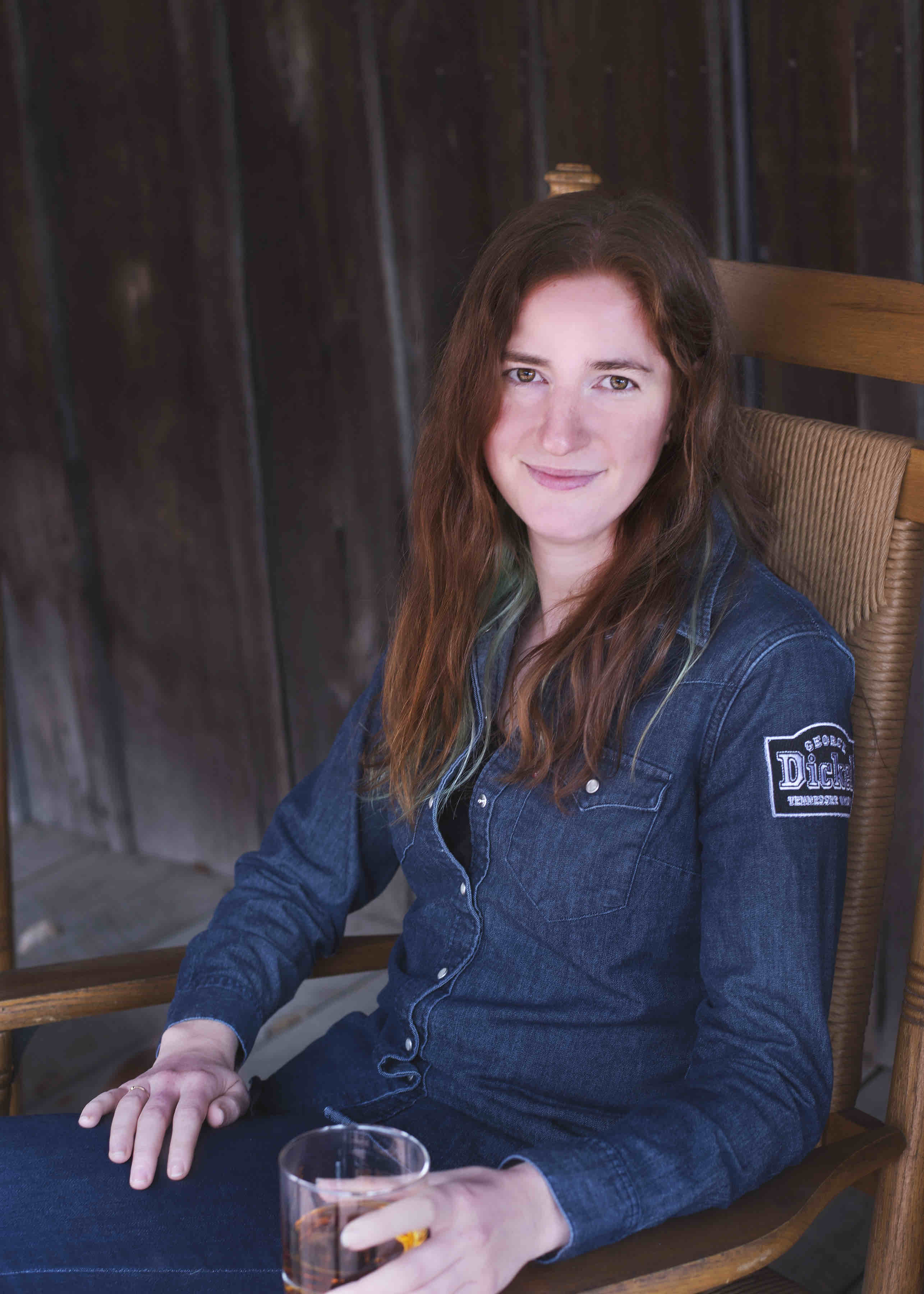 With its rich history over the past 150 years, George A. Dickel & Co. has been producing great tasting and well-respected Tennessee Whiskey. Founded by George Dickel, a German immigrant, he took to a liking of spelling his whiskey the Scottish way, without the "e", as he created his Tennessee Whisky that's known for its charcoal filtering
Now a century and a half later, the legendary distillery that's under the Diageo umbrella has begun to embrace its Tennessee heritage as the iconic distillery has rebranded as Cascade Hollow Distilling Co., the home of George Dickel. Nestled in the hills of Tullahoma, located in southern middle Tennessee, the Dickel tradition is still strong as it continues its long-cherished tradition of charcoal filtered whisky.
To help launch this new page in its history, the distillery debuted a new limited line of whisky, Cascade Moon, all under the helm of Nicole Austin, General Manager & Distiller for Cascade Hollow Distilling Co. This new line was launched this past October with Cascade Moon Edition No. 1, a whisky with similar tasting notes found in a gose-style beer.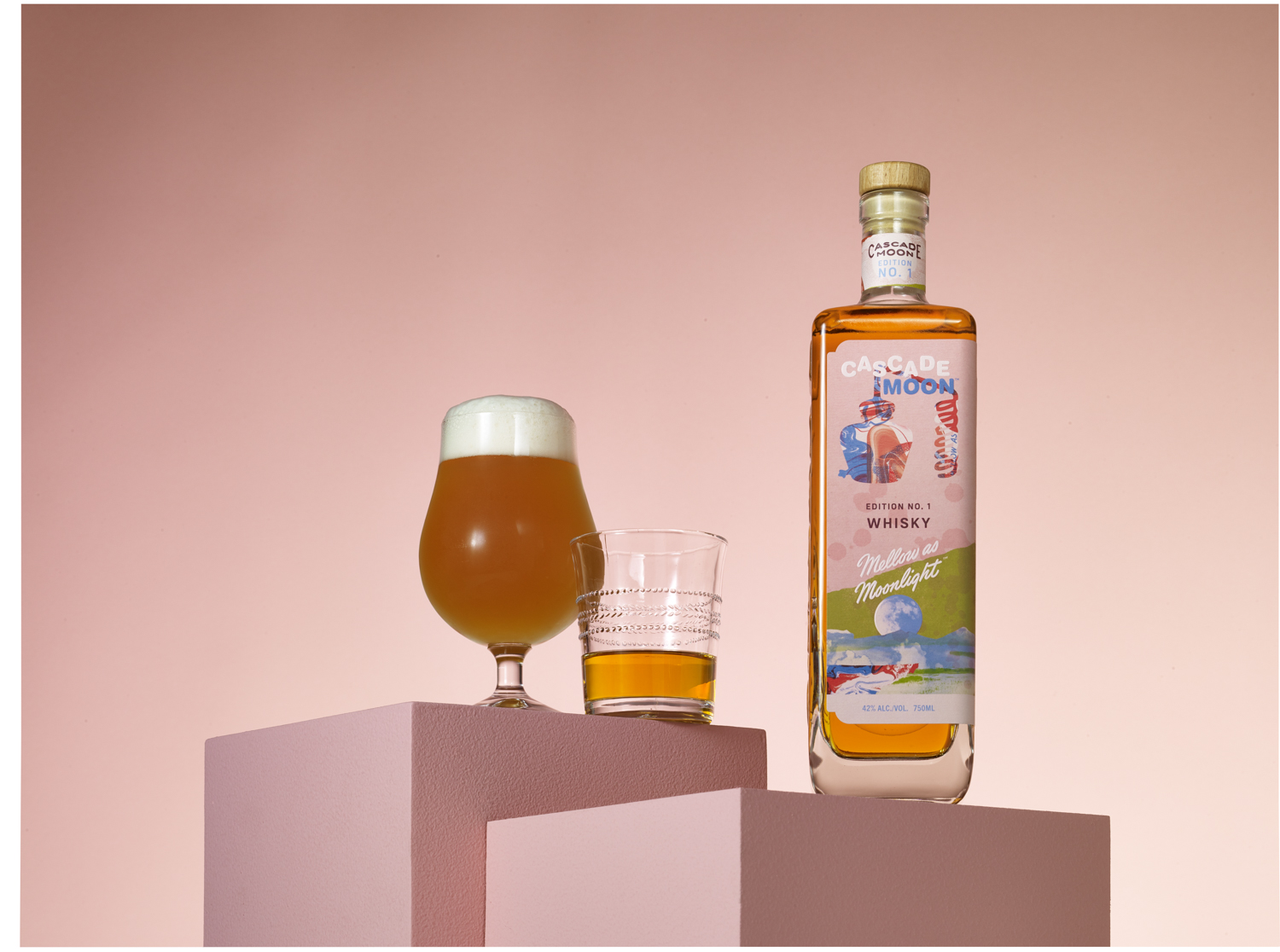 Since joining the team at Cascade Hollow Distilling in 2018, Austin has been exploring the distillery's massive whisky library. Some of these barrels date back to 2003. This is what truly inspires Nicole to create the perfect blends of whisky that are now coming to market.
Last year the distiller was awarded the Whisky of the Year from Whisky Advocate for its George Dickel Bottled in Bond (Fall 2005). This was the first release from Austin since joining the legendary distiller and is a proud moment of hers during her short tenure in Tullahoma. Originally priced at under $36 a bottle, this was an exceptional value for a whisky that tasted at least double the price. And if you want its second edition released late last year, George Dickel Bottled in Bond (Fall 2008), it is still widely available at many liquor stores at an affordable $39.95 bottle.
Circling back to the Cascade Moon Edition No. 1, this whisky is one that's close to Austin's heart as it's a new line extension that allows her full creativity from the liquid in the bottle to the unique, impactful packaging. One thing that does remain constant with this line is the heritage tagline of Mellow as Moonlight, one that has been used since the early days of the distillery when it produced its original Cascade Pure Whisky.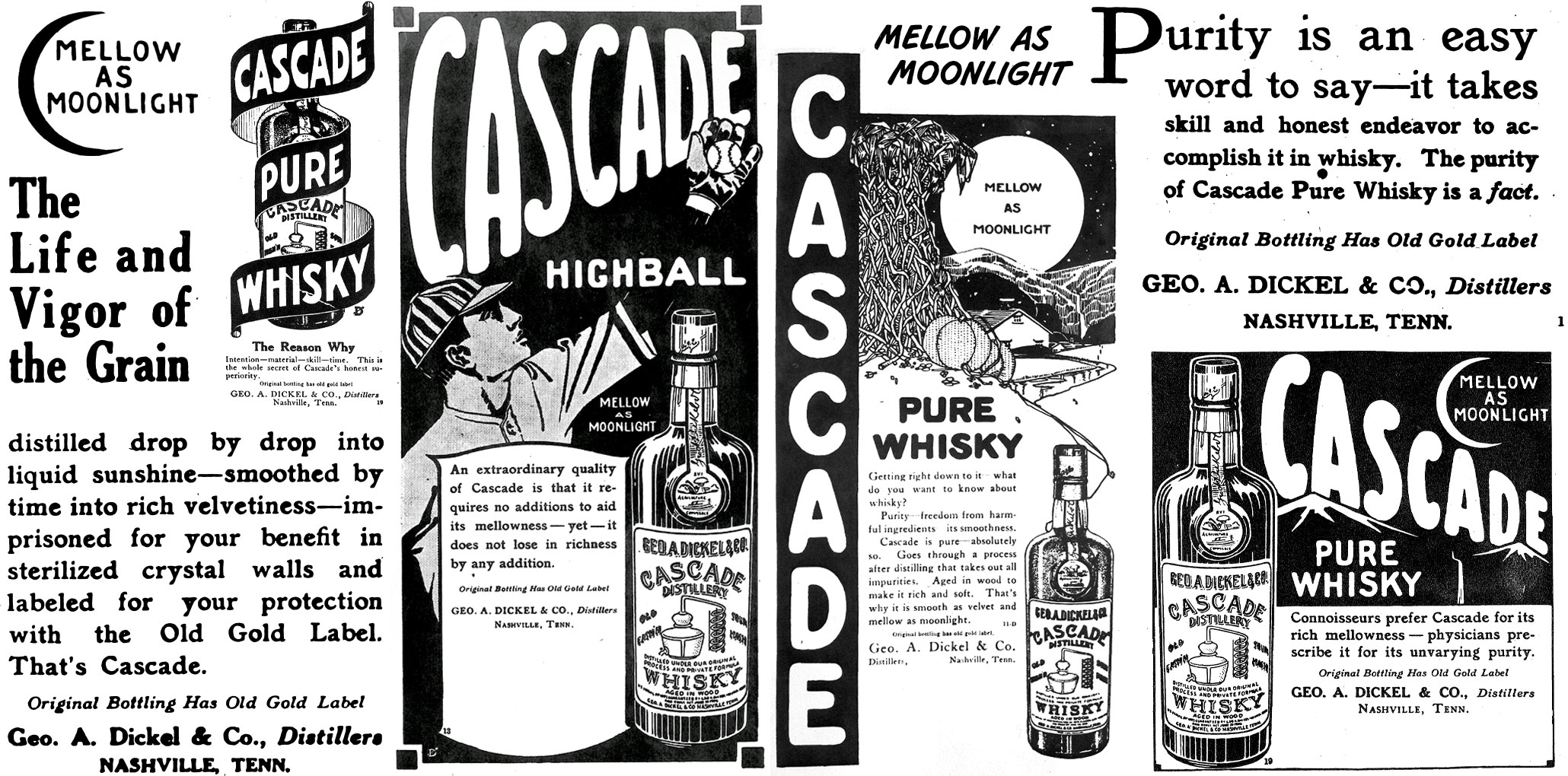 "Whisky is a real heritage and legacy kind of industry," stated Austin. "But it's also one that we always have to think about the future. Whisky laid down today may not be sold for 10 or 20 years. We are always thinking about the past but also thinking about the future. So Cascade Moon to me is about what is the future of whisky."
Cascade Moon Edition No. 1 is the result of hours upon hours sampling the whisky library and settling on two barrels to blend that resulted in this whisky with an invigorating flavor profile that has resemblance to a gose-style beer. Yes, a distinctive flavor that one normally doesn't associate when tasting a whisky, but a flavor that that proves to be quite pleasant.
Marketed as an 11-year-old whisky, it is a blend of two barrels – 80% from 16-year-old used casks and 20% from 11-year-old new casks – that rests at 84 proof (42% ABV). Just like a gose, when served neat, Cascade Moon Edition No. 1 brings forth bright fruity notes of raspberry, pineapple and coconut that's followed by a bit of a salinity flavor on the back end.
From speaking to Austin, it was evident that she has a fond appreciation of craft beer and this admiration comes through from the creativity in crafting the beverage to the artistic packaging that adorns its labels.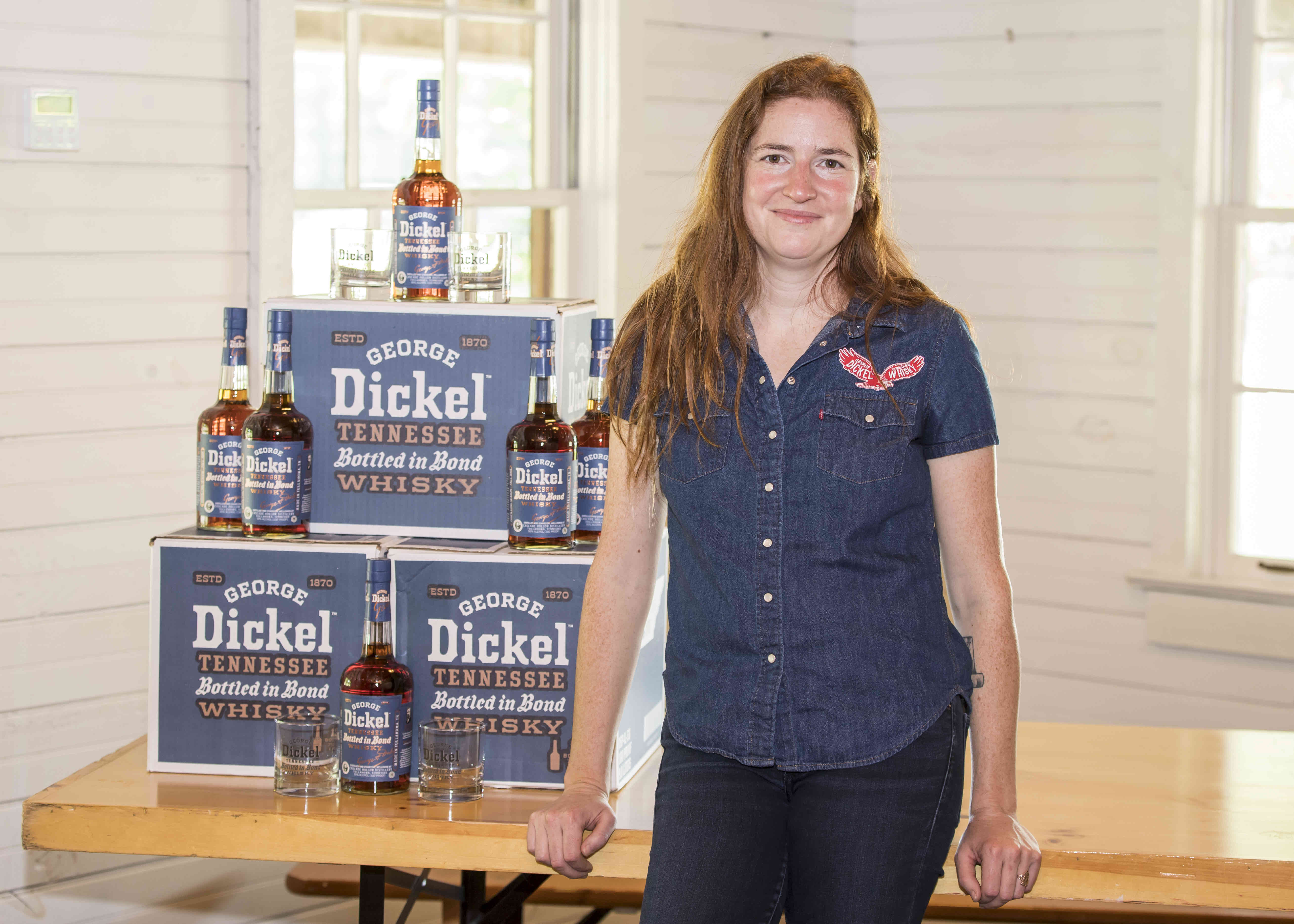 "I'm so excited that more beer people are getting a bit more whisky curious," stated Austin. "If you have a love for grain base fermentation it is only natural that you will be excited for both beer and whisky."
It's fitting that the first release in this new series takes on the flavor profile of a gose-style beer as it's a style that Nicole enjoys. "Something that I like about that beer style is for all that it is pretty weird and unexpected, it really deifies people's understanding of the beer category," explained Austin. "Most of them that I have had are really approachable, really drinkable, and really crushable. Though they may have complexity underneath, they're not challenging. And that is something that I wanted for this whisky."
After sampling a bottle of Cascade Moon Edition No. 1 with a handful of dram pours amongst friends, it was quite evident that her goal was achieved in producing a whisky that's both approachable and not too complicated.
We recently had the opportunity to chat with Nicole Austin to learn more about her background and what inspires her creativity in making whisky.
What attracted you to distilling?
Nicole Austin: I went to school for chemical engineering. I didn't feel any great passion for distilling oil and gas, or pharmaceuticals. Producing whisky touches a lot of issues that I care a lot about like agriculture, local manufacturing, sustainability, creativity, and human connection. All of those things really resonated with me and something I really wanted to do with my life. So it's the best choice for all of those things to intersect.
What made you decide to reach back to the distillery's early days of using the classic tagline of Mellow as Moonlight for the new Cascade Moon Whisky Series?
Nicole: When I took this job in 2018, I had this long and unwieldy title of General Manager & Distiller for Cascade Hollow Distilling Co., which is the home of George Dickel. The tagline behind this is to allow for creativity and creating things outside of George Dickel. So George Dickel is one of the brands that we produce, but didn't have to be the only one. They really left that door wide open for me so I could decide what other things I might want to pursue.
There is a whisky that Cascade Distillery use to make that was called Cascade Pure Whisky. That was the tagline, the image of the still, the image of the moon and all those things were inspired by that.
But we don't much about what that whisky was. They did not keep great records in the early 1900s for what they were doing. So, we know that it was made, but we don't really know what it was. To me that is a great freedom and not a burden. It means that I can take it as a point of inspiration. But the whisky that goes into a bottle can be anything.
We took it as a point of inspiration. I wanted to ground this new thing that we are doing at least just a little bit in the roots and the heritage of this distillery to point out that Cascade Distillery has always been a beautiful distillery and we can do more than one thing.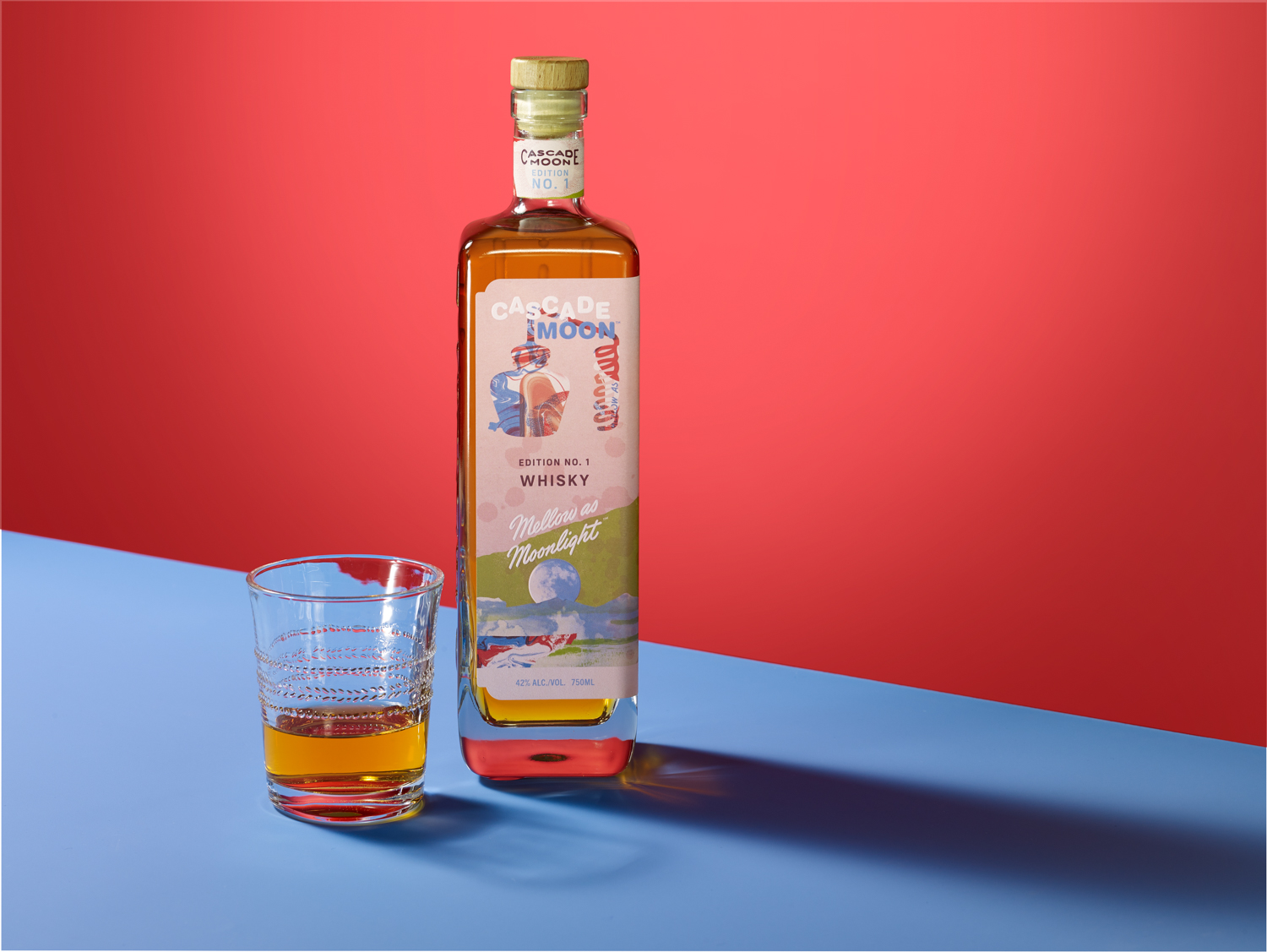 The first release in the new Cascade Moon Whisky Series is a whisky that is influenced by a gose-style beer. There have been numerous beers that are inspired by a cocktail but have never heard of a whisky that's inspired by a beer. How did this whisky come about?  
Nicole: I was doing a bi-annual review of all of the mature spirits that we have. A year ago I was relatively new to this role and really needed to get to know our whiskies. I asked for a sampling of everything and spent a couple of months reviewing a thousand of samples.
One of the spirits that I thought was really interesting that we had maturing in our warehouse was a whisky that was aged in re-filled casks. And if you're unfamiliar with American whisky, that's incredibly unusual. The rules for Bourbon and Rye Whisky which are far and away the most common types of whisky that are made in the U.S., require that they be aged in new casks. So it's very rare to find whisky from American that's been aged in re-filled casks. It's exceedingly common in Scotland and Ireland as that is the standard over there.
I was really intrigued by that liquid that was 16 years old which I was also really impressed by. It was re-filled cask that had a lot of age on it. And the liquid itself had a lot of character which was really interesting to me. It expressed some really nice bright fruit notes, but it had this distinct brothy, grainy sort of savory character to it. Almost a little bit saline that I had never really seen in a whisky before. On its own it was not balanced. I tried to think how I could take this as a base and make it into something that is balanced and lovely. I was doing the review with a new recruit on the blending team at the time and she said it kind of reminds me of a beer. So I started thinking, which beer style does it remind me of. I was thinking specifically about gose because it pairs that sort of sour fruity notes with that saline or salty character. The result in one that is done well is something that is lovely, well-balanced and drinkable.
So I went and found another whisky that was an 11-year-old new cask whisky that had a lot of those really bright fruit notes. I blended it in to try to punch up the fruit and bring the savory and fruity into balance. That is what I mean by gose inspired.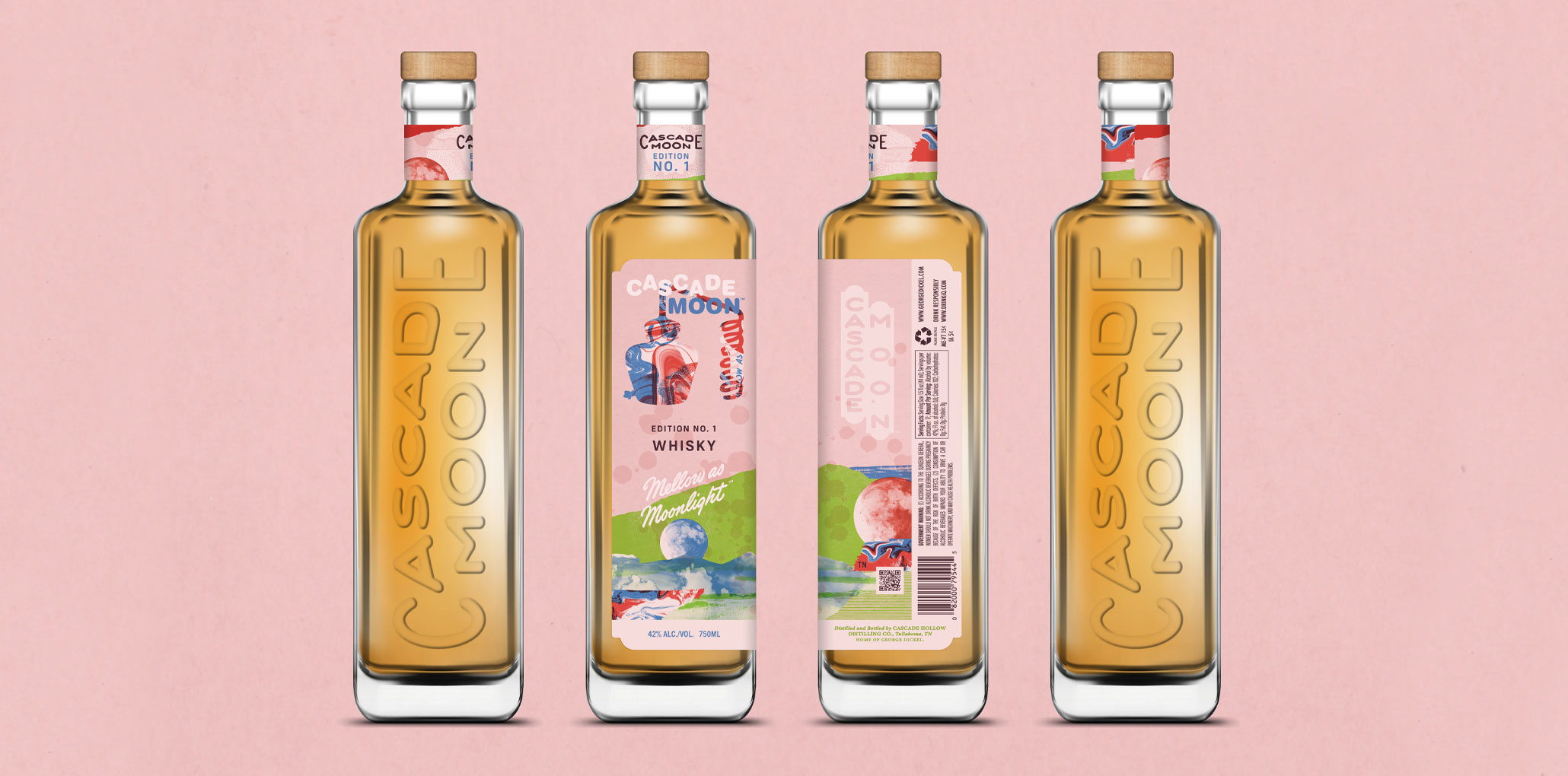 The packaging of the new whisky reminds me of one you may see from one of the distilling upstarts of recent years. Was this a conscientious decision?
Nicole: I am very much an engineer and not a designer. We hired a great company out of the U.K. called United Creatives to do the packaging for us. But what I asked for was a package that set aside everything that is traditional in whisky. Just throwaway everything you know about whisky labels.
I liked what is happening in packaging in beer and wine. Art driven; beautiful packs that are really exciting as the characteristics of the product are expressed through art rather than through words. And that is basically what I had asked them to do as I pointed them to the Cascade Pure Whisky as a point of inspiration.
This is what they came back with and I honestly couldn't be any happier with it. It does exactly what I was hoping for as to restart what you think the future of the whisky category is going to be like. I fully admit that I often look to beer because breweries are so much farther down the path than we are in terms of the craft portion of the industry being so fully developed as having been around a lot longer than craft spirits. I often look to beer for inspiration and that's the thing I feel really interested in. The beer category is bright and colorful in interesting packages.
How has the reception been for the first release?
Nicole: People are really curious and really intrigued. So far everyone that I have spoken to has liked the whisky and pretty intrigued by it which is exactly the sentiment that I was hoping for.
Can you give us any insights on Edition No. 2 in the series?
Nicole: We are working on our second one right now that is coming out pretty soon. (Ed note: Cascade Moon Edition No. 2 was released last month) It will be a whisky and will take a totally different point of inspiration.
The thing that they all will have in common is that they all will be a bit unexpected. They totally will be driven by whatever was the pertinent inspiration at the time. So they all should be really lovely, mostly whiskies, but I am not saying that we will not do anything else, but we will certainly be jumping off whisky as a base. Whiskies that are beautiful, approachable and a little weird will be the theme!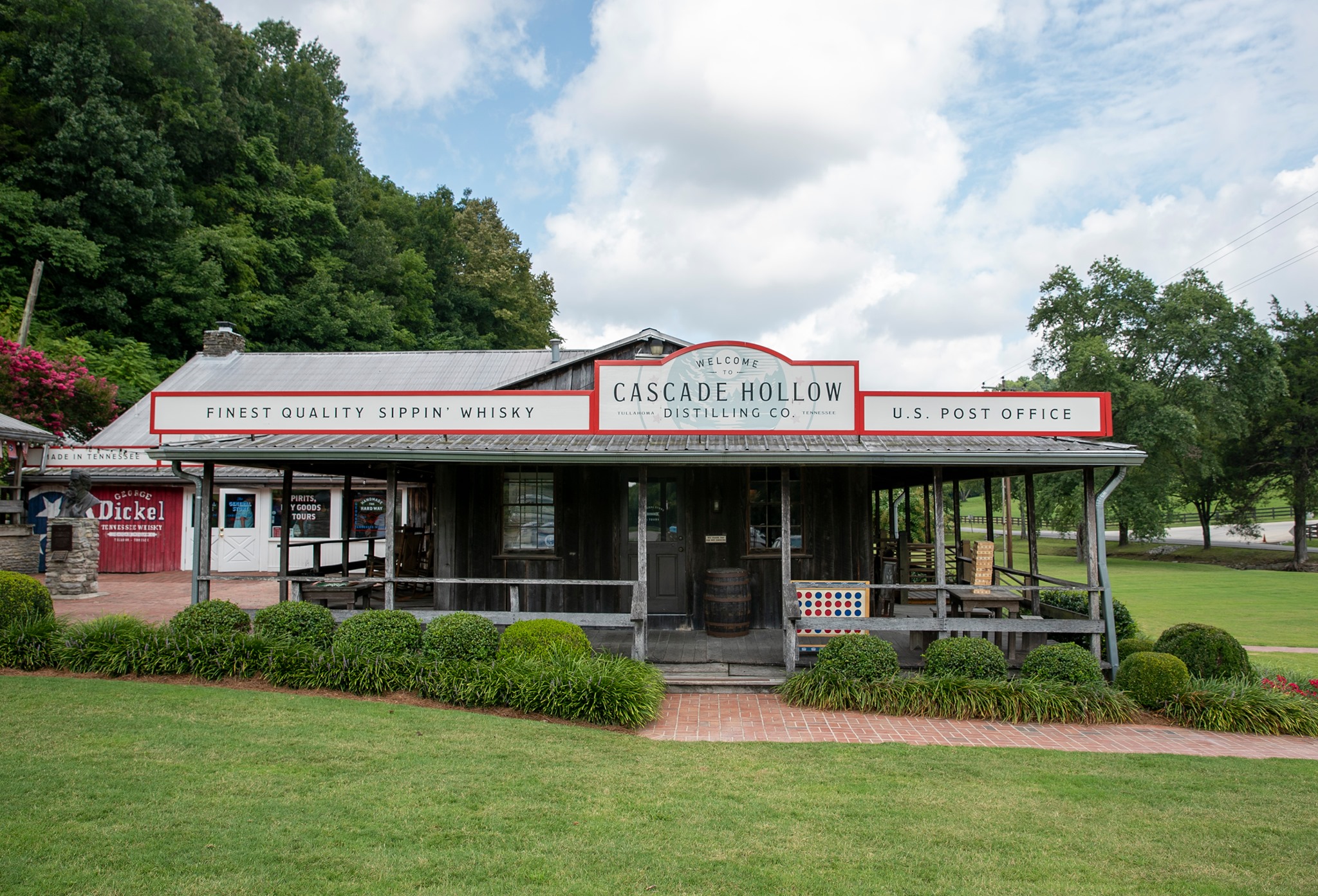 Cascade Moon Whisky is currently available in California, Tennessee and Texas with additional states to follow. Cascade Moon Edition No. 1 retails at $89.99 per 750mL bottle.
Last month Cascade Hollow released the extremely limited Cascade Moon Edition No. 2 that celebrated the distillery's 150th anniversary. This unique blend used less than 20 barrels that date back as far back as 17 years. Bottled in a one of a kind sandblasted ceramic bottle, this 45% ABV whisky retailed for $249.99 per 750mL bottle.