Costa Brava Cocktails – Vodka Cranberry + Lemon Drop
|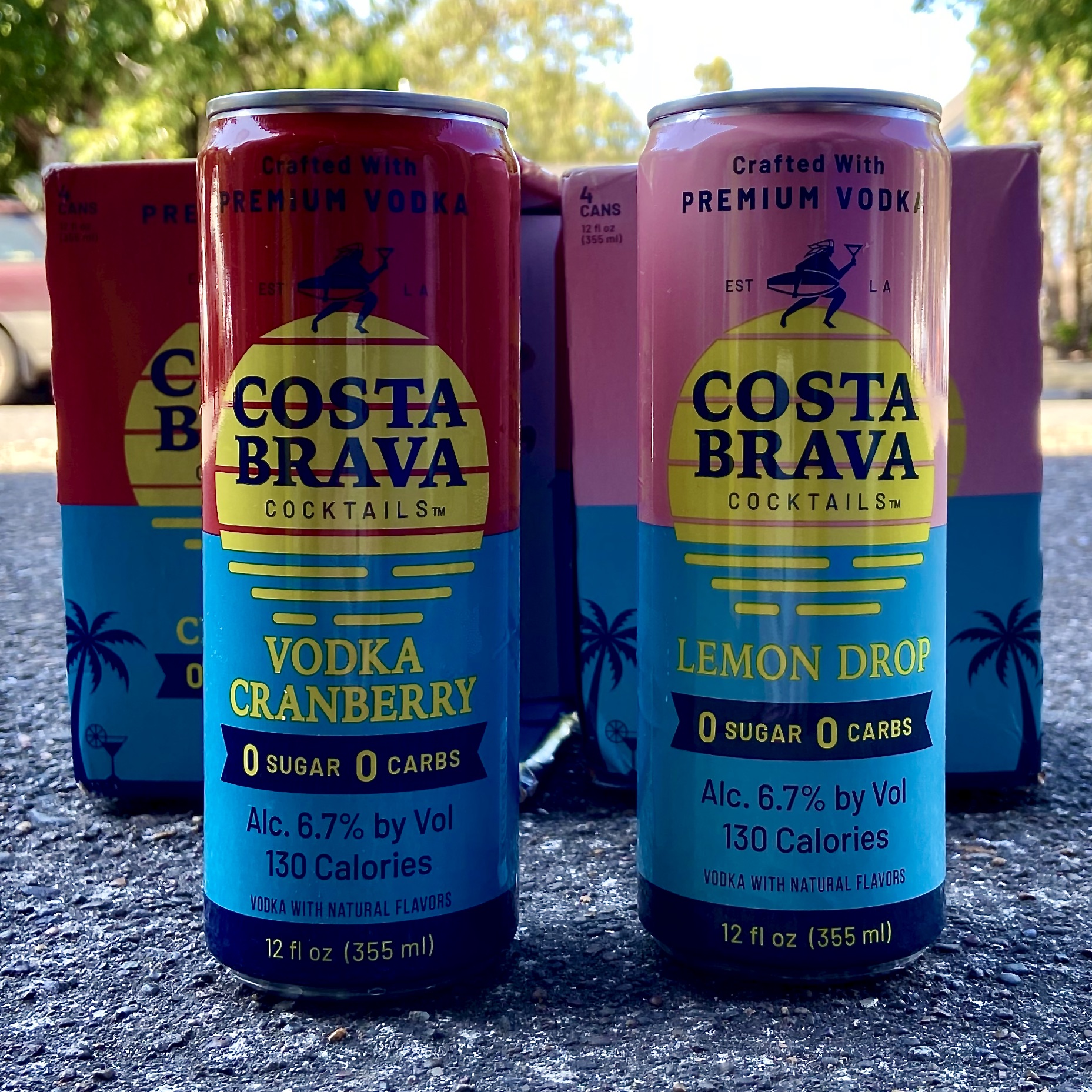 A new canned cocktail company enters the fray of alternative ready to drink beverages that is led by the current hard seltzer craze. Costa Brava Cocktails brings us two new canned vodka drinks made with natural flavors with its Vodka Cranberry and Lemon Drop offerings.
Costa Brava Cocktails, a startup division of LazKap Beverages Inc., was co-founded by Matthew Kaplan and Ethan Lazar in Los Angeles. The idea of Costa Brava Cocktails came to light while the two were studying together in Barcelona, Spain that took them to the nearby beach region of Costa Brava, and this vacation retreat became the inspiration for the brand's namesake.
The pair has launched its lineup of zero sugar, zero carbs premium vodka cocktails available in Southern California with plans for a national expansion. For those outside the region Costa Brava is offering its ready to drink canned cocktails via mail order that includes shipping to Oregon.
With plans to add additional flavors, Costa Brava Cocktails has initially launched Vodka Cranberry and Lemon Drop. Each offering is available in 12oz can, 4-packs at an approachable 6.7% ABV, only 130 calories and are gluten-free.
In creating Costa Brava Cocktails, Kaplan and Lazar were focused on creating an alcoholic beverage that did not contain the negative effects of sugars and carbs in these drinks. In this process the two decided to use stevia as its natural sweetener and a bold alcohol base to differentiate itself from the trendy malt based hard seltzers that continue to grow in sales.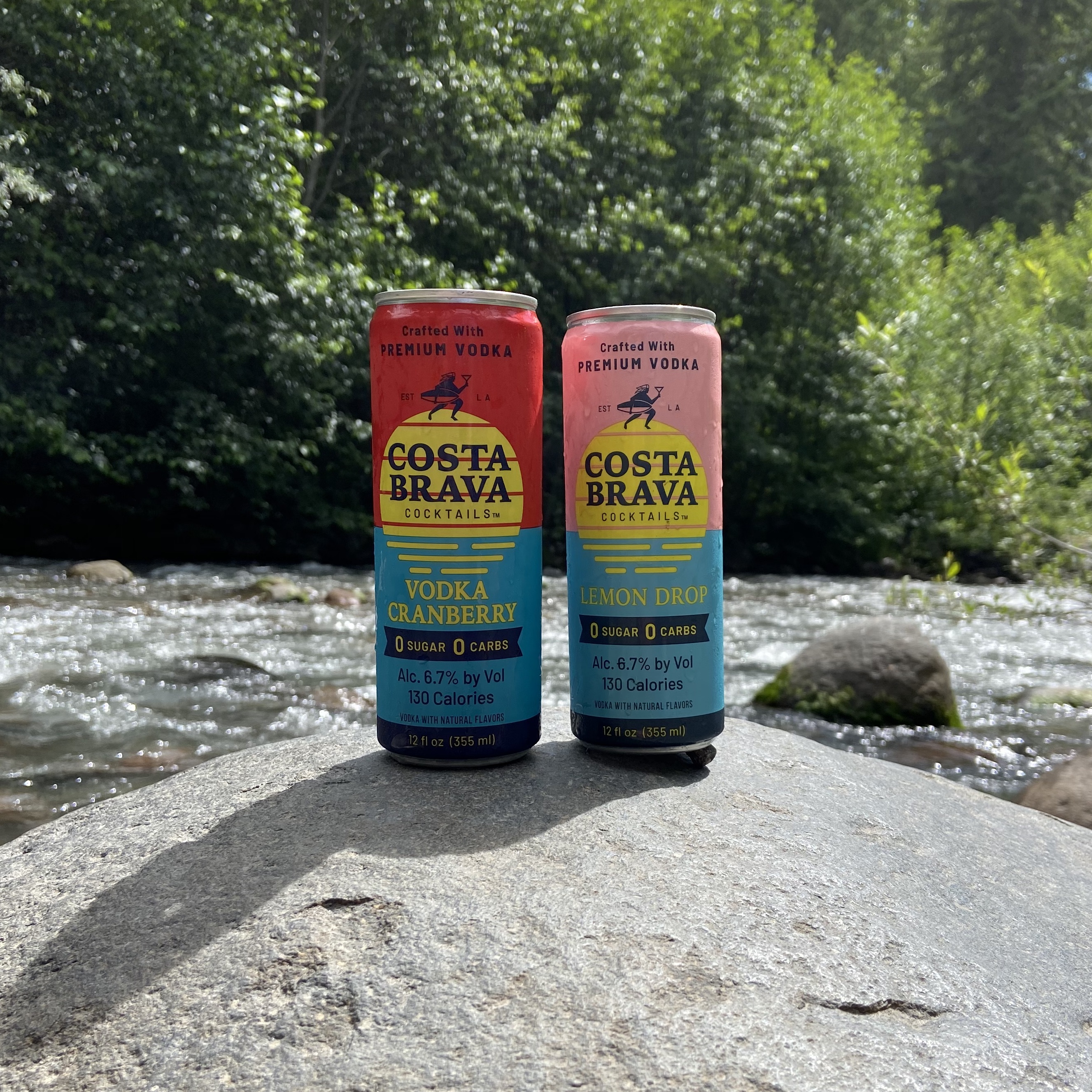 The two flavors of Vodka Cranberry and Lemon Drop live up to their names with flavors very similar to those you'd order from your favorite bartender. The cranberry flavors in Vodka Cranberry give a bit of tartness the blends the best with the stevia sweetener. Whereas the Lemon Drop is dead on to this cocktail that is one that is identified as a "sugary" sweet drink. The stevia in both canned cocktails does leave a bit of a saccharine like aftertaste but nothing that lingers around long enough to make a negative impression.
To order Costa Brava Cocktails online visit here: https://shop.costabravacocktails.com.