Crux Fermentation Project – Straight Bourbon Whiskey No. 2
|
Crux Fermentation Project is once again expanding the boundaries of its offerings as it is set to release Straight Bourbon Whiskey No. 2 later this week. The Bend, Oregon brewer has partnered for the second time with Pursuit Distilling Co. from Enumclaw, Washington on its second 100 proof whiskey.
Bottles of Straight Bourbon Whiskey No. 2 will be available to purchase at the Crux Bend Tasting Room on Friday, March 17 starting at 11:30am at $79.95 per 750mL bottle. There will be a 2-bottle limit per customer to make sure everyone gets a chance to buy one. Then next week on Friday, March 24, Crux will host a second release as this will be taking place during Oregon public school's spring break.
Crux will also be offering a whiskey flight that includes the first release of Straight Bourbon Whiskey No. 1, Straight Bourbon Whiskey No. 2, and Crux Lost Love Imperial Rye Stout.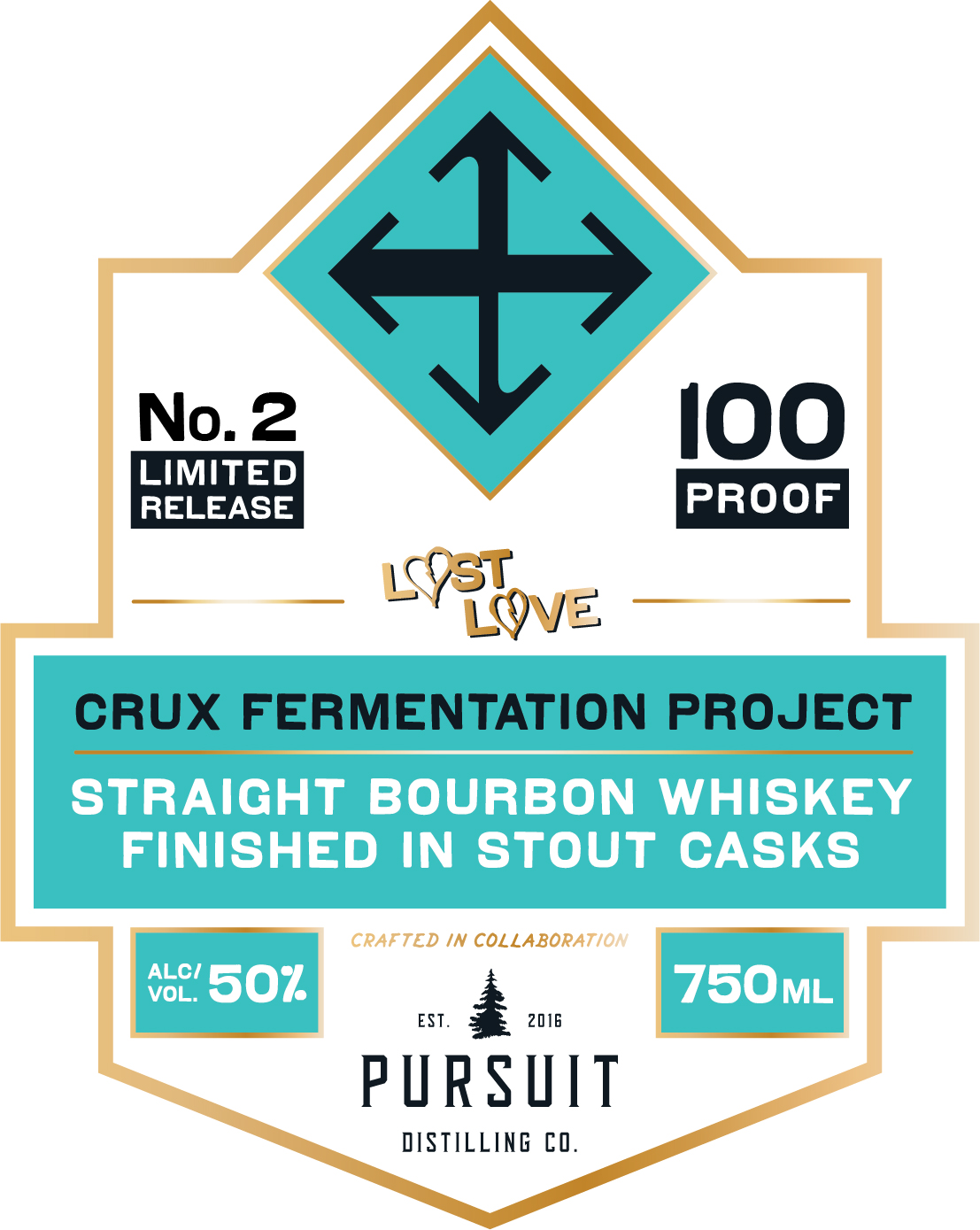 Straight Bourbon Whiskey No. 2 is described on the bottle's back label..
The latest chapter in our pursuit of fermented perfection, this straight bourbon whiskey is finished in stout casks that once aged our Lost Love Imperial Rye Stout. Aromas of fresh grapefruit and grilled peaches tease the nose, while the palate is coated by rich notes of freshly made toffee, new leather and dried grapefruit with a sweet finish that tastes of fig jam and toasty warmed oak.
Bottles Straight Bourbon Whiskey No. 2 will retail for $79.95. A total of about 1600 bottles were produced. Most of these bottles will be held back for Crux to serve at its tasting room in Bend and also its forthcoming Portland tasting room at 2715 SE 8th Ave that will tentatively open this summer.
About 40 cases or 240 bottles will be available to the OLCC next week. To locate bottles of Straight Bourbon Whiskey No. 2 use the Oregon Liquor Search.
In addition to the partnership with Crux, Pursuit Distilling also has a niche line entitled the Craft Brewers Series that uses popular Pacific Northwest beer recipes as the whiskey's mash bill. So far, the distillery has worked with the likes of Fremont Brewing, Silver City Brewery, 7 Seas Brewing, and Scuttlebutt Brewing.