Get Toasty Whiskey Dinner at North 45
|
Located in Northwest Portland, North 45 will host Get Toasty Whiskey Dinner, on Saturday, February 23, 2019. This four-course dinner will be led by whiskey enthusiast, educator, and connoisseur, Phil Pearson.
The dinner will celebrate all things whiskey as Pearson will lead the educational component of the dinner. He will share stories and answer questions about whiskey and how to thoroughly enjoy this fine spirit.
Entry to the Get Toasty Whiskey Dinner is $65.00 and includes a welcome cocktail, amuse bouche, appetizer, entrée, and take-home treat, coupled with whiskey pairings from around the world uniquely complimenting each course. Enjoy a variety of whiskey in multiple presentations and cocktails, encompassing a breadth of flavors to enhance your palate, discover new favorites, and satisfy your love of whiskey.
Get Toasty Whiskey Dinner Menu:
Amuse Bouche – housemade cumin seed cracker, Roquefort mousse
Appetizer – corn & leek spoon bread, crayfish cream
Entrée – malt brined-smoked pork roast, hop roasted apples, freekeh & beet greens
Dessert – sticky toffee pudding, bourbon-orange anglaise
~ Each course presented with a unique whiskey pairing ~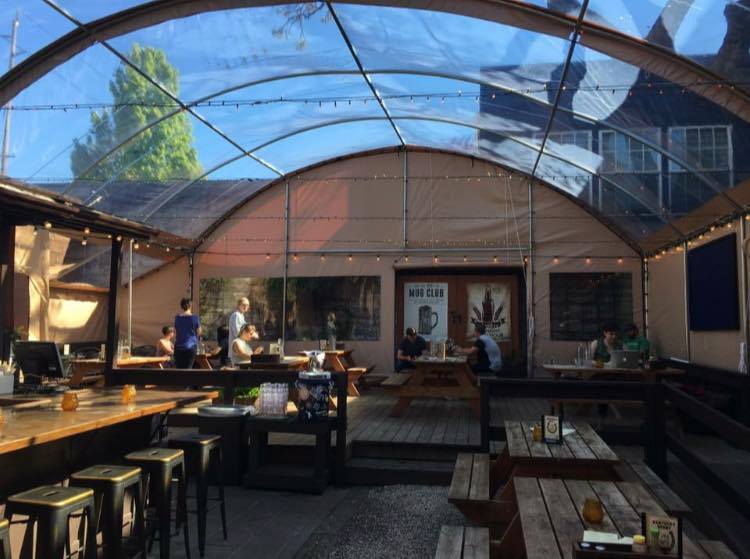 Doors will open at 6:00pm for this special dinner that will take place on the heated, covered patio at North 45. Tickets are available for pre-purchase on Eventbrite.
North 45
517 NW 21st Ave.
Portland, OR 97209