McMenamins Edgefield Distillery Releases McMenamins Estate Pear Brandy
|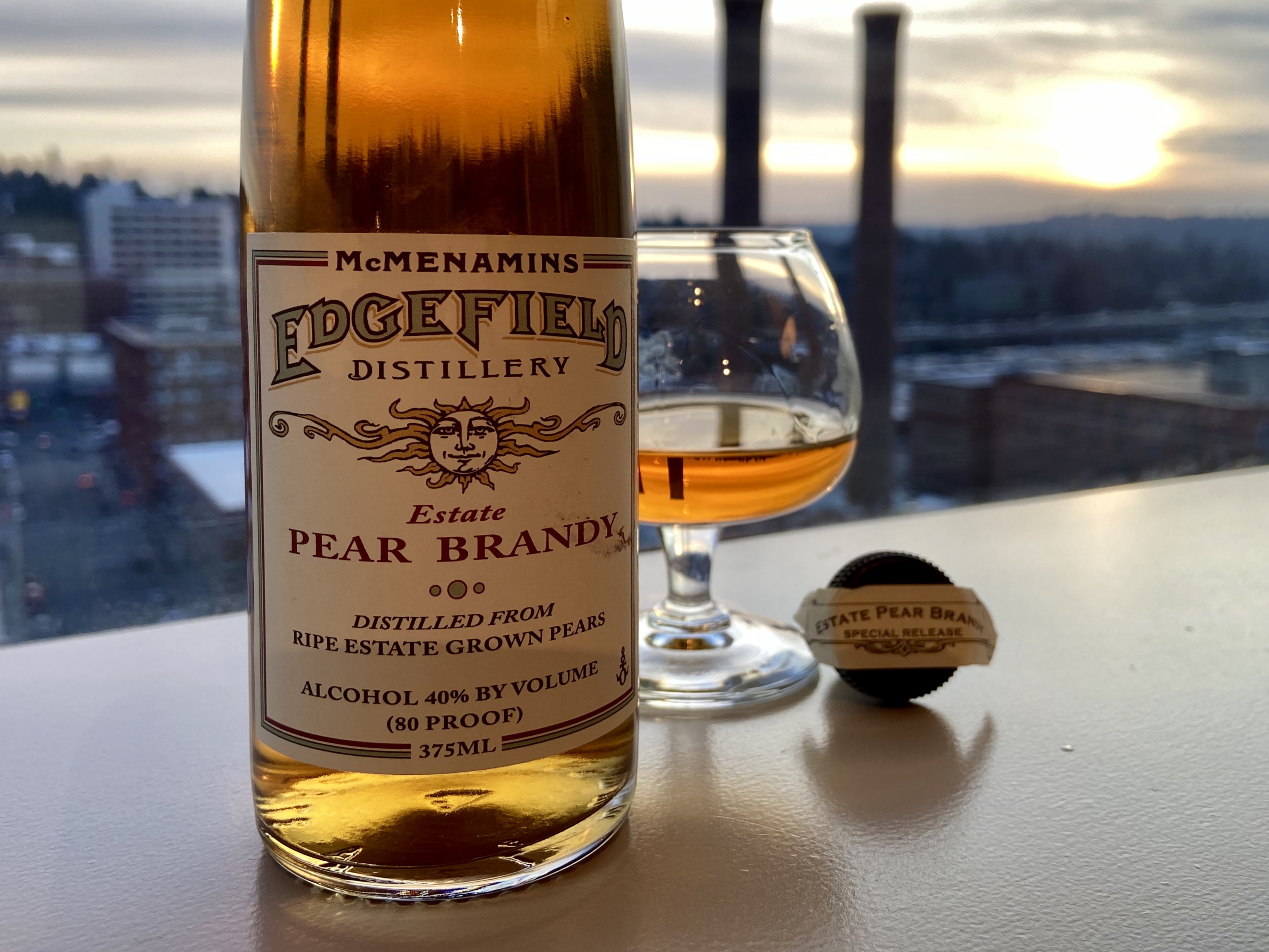 Located about twenty minutes east of Portland is McMenamins Edgefield. Once a Multnomah County Poor Farm built in 1911, McMenamins restored this 74-acre property to include a hotel, brewery, winery, restaurants, golf course, outdoor music venue and more. The property is also home to a vineyard and various fruit orchards.
It's within these orchards where McMenamins grows its own pears. These pears are then used at the McMenamins Edgefield Distillery to distill a brandy that results in the very limited McMenamins Estate Pear Brandy. This sporadic release that was last brought to market after a three-year hiatus is now available at select McMenamins locations. These locations can be found here.
This Estate Pear Brandy is a limited release and only uses pears grown on the quarter acre orchard on the grounds of its Edgefield property. Estate Pear Brandy is distilled from four varieties of pears and then aged in French oak for two years that makes for a very interesting spirit to enjoy neat or in a cocktail.
Read More: McMenamins Distillery Program
McMenamins Estate Pear Brandy pours an amber-hued color that's a result from this two-year French oak barrel aging process. We sampled this brandy by pouring into a snifter glass, neat at room temperature. The oak barrels brings a bit more dryness to this brandy that makes for a nice sipper.
If you're looking to make a cocktail with a McMenamins Estate Pear Brandy, here's a recipe for a Pear Sidecar.
Pear Sidecar:
• In a cocktail shaker, combine: 5/8 oz. simple syrup, 5/8 oz. fresh lemon juice, 5/8 oz. fresh orange juice, 5/8 oz. Triple Sec, and 1.25 oz. Edgefield Estate Pear Brandy
• Add ice, shake & strain into Cocktail glass with sugared rim
• Garnish with full orange & lemon wheels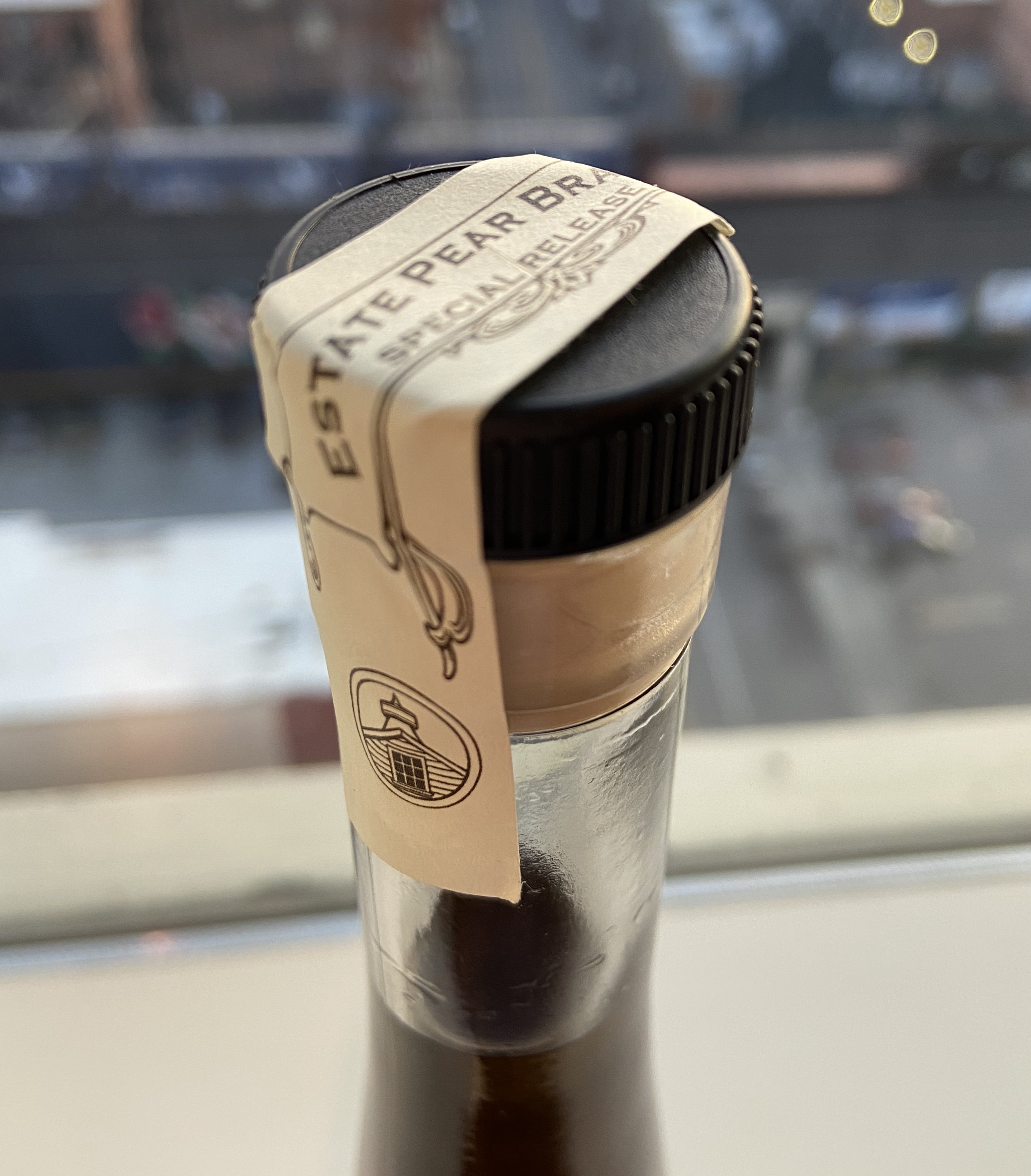 McMenamins Edgefield Estate Pear Brandy is available at select McMenamins locations including the Edgefield Gift Shop for $25.00. Only 49 cases of 375mL bottles were produced.