Oregon's 503 Distilling Adds to Its Lineup of Canned Cocktails and Artisan Spirits
|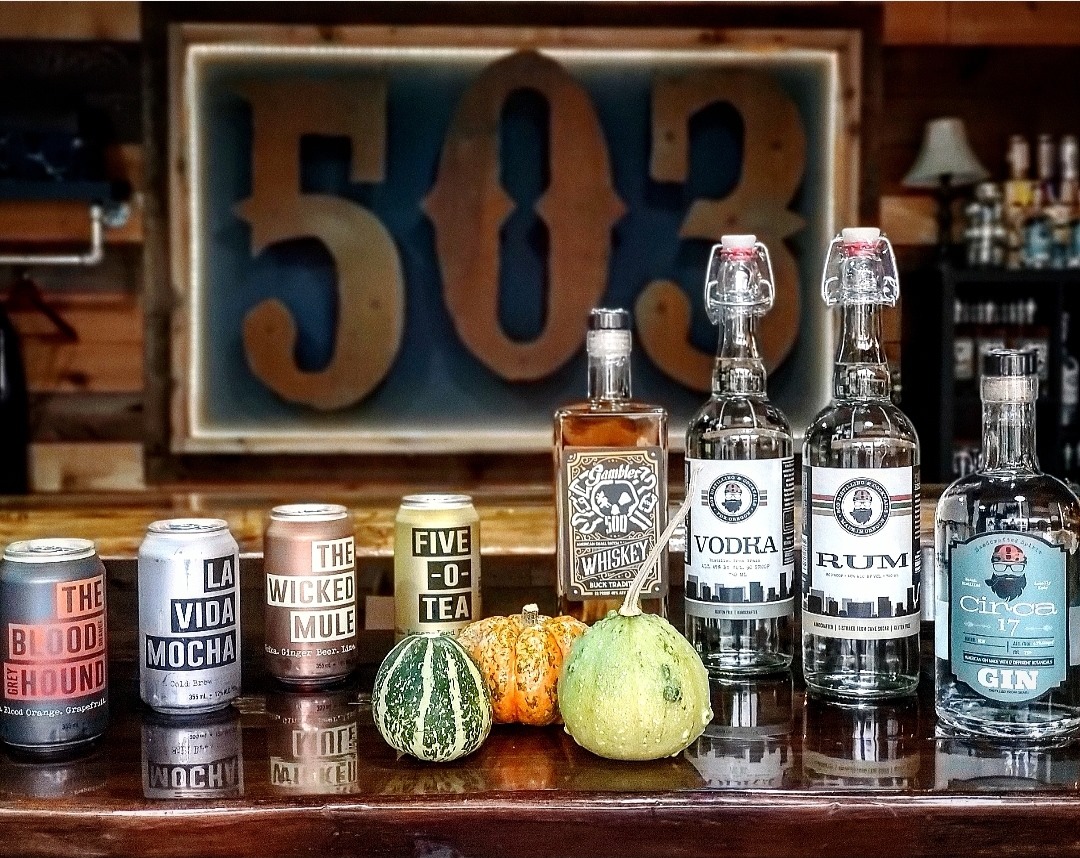 What began as an idea of producing ready-to-drink canned cocktails has flourished into something larger for 503 Distilling, an artisanal craft distillery in Oregon City, Oregon. This past month, 503 Distilling has added a fifth canned cocktail and two new spirits to its evolving lineup that earlier this year earned four awards at the American Distilling Institute (ADI) Judging of Craft Spirits Awards.
Founded in 2017 by David Schleef, Rusty Caldwell, and Andy Diacetis, the trio began with the idea to can pre-made cocktails for enjoyment in the outdoors. Since this time, 503 Distilling has expanded to offer additional flavors of canned cocktails and has ventured into various bottles of spirits, including two new spirits offerings.
Joining The Wicked Mule, The Blood Hound, La Vida Mocha and Five-O-Tea in 503 Distilling's canned cocktails is the impressive Mt. Hood Old Fashioned. The distiller has also released two new full-fledged spirits with Wildfire Cinnamon Rum in 750mL bottles and 503 Pear Brandy in 375mL bottles. These three new products join 503 Distilling's lineup of award-winning canned craft cocktails and handcrafted traditional distilled spirits of Gambler 500 Whiskey, 503 Vodka, 503 Rum, and Circa 17 Gin (2020 ADI Silver Medal).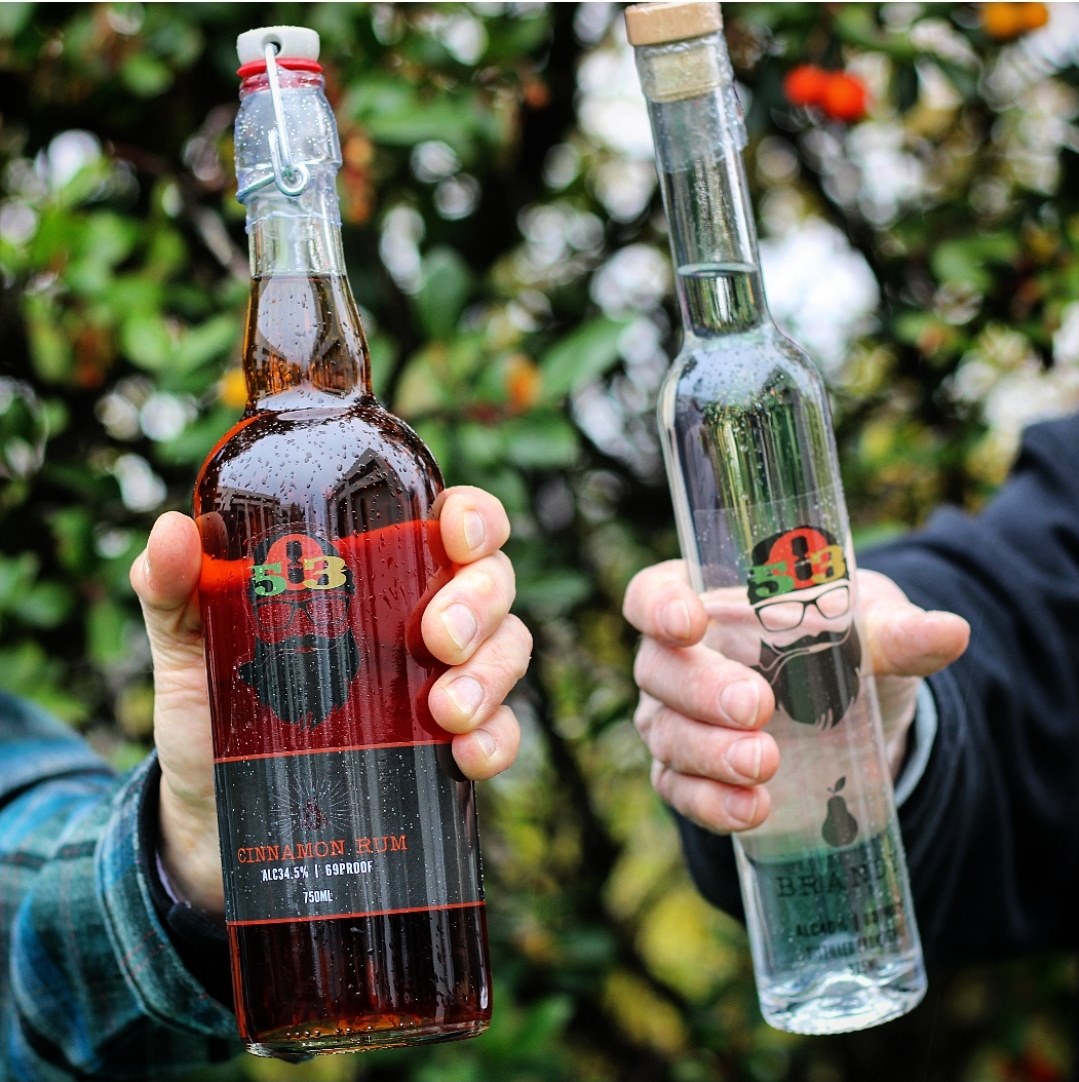 Wildfire Cinnamon Rum brings together barrel aged rum with Ceylon cinnamon, various chilis, and a smidge of brown sugar to create a 69 proof rum perfect for keeping yourself warm this winter. Mix this spicy rum with some coffee for a perfect après ski cocktail. Retailing at $19.95 a bottle, Wildfire Cinnamon Rum can be found at the distillery and in select Oregon liquor stores.
In a more limited bottling is 503 Pear Brandy. Limited to just 300, 375mL bottles, this Pear Brandy is fermented and distilled in the traditional Bavarian style – on the skins, single distillation – using Bartlett pears harvested by the distillery team in nearby Hood River. The pears were immediately crushed and fermented, all during a level one wildfire evacuation notice this past September, for a final product that's 80 proof and retails at $23.95.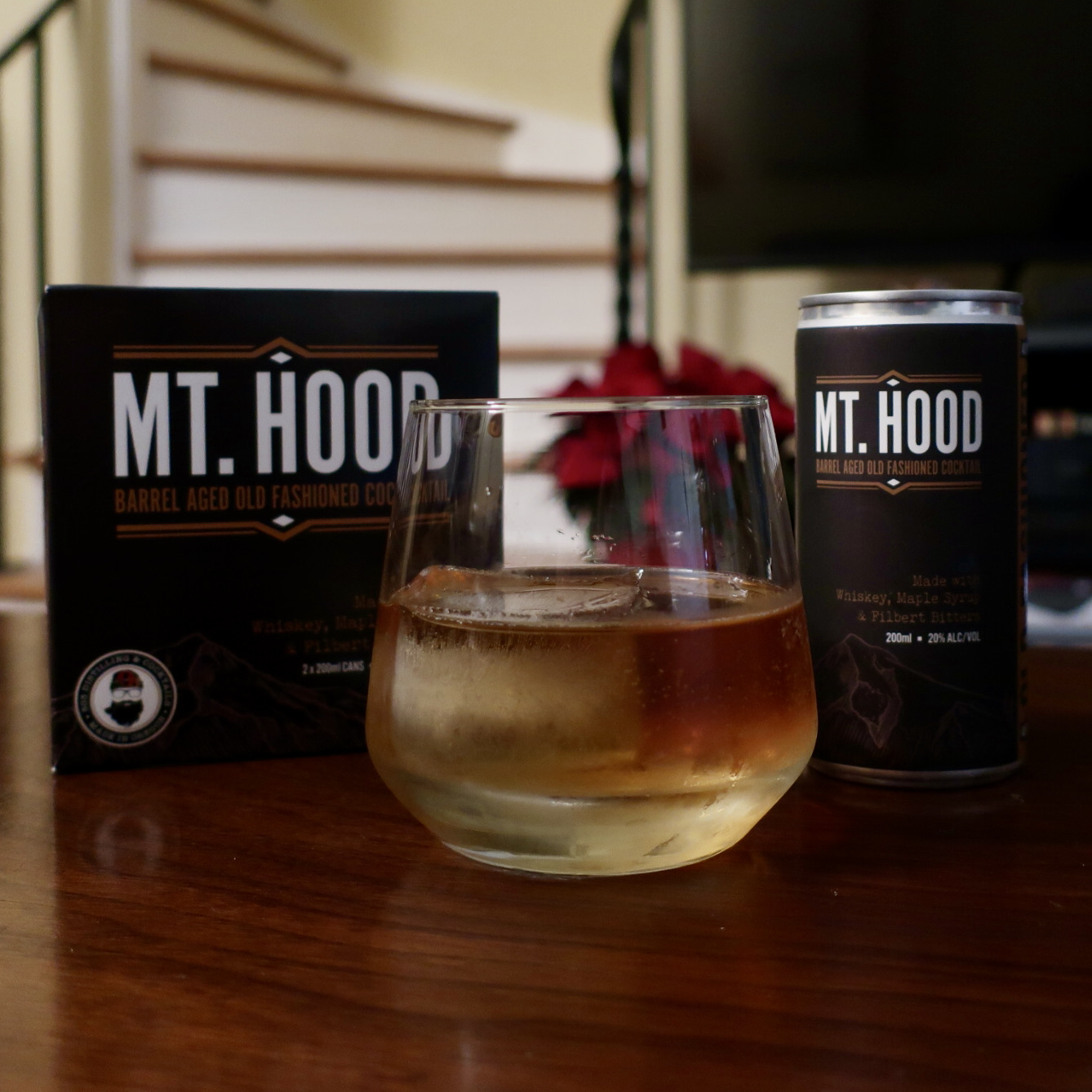 Rounding out the three new additions is the one we were most interested in, Mt. Hood Old Fashioned. This is the first release in the distillery's new small batch series. This full strength ready-to-drink cocktail combines the elements you'd expect in a hand-crafted Old Fashioned at your favorite bar. 503 Distilling blends 95% rye whiskey with the perfect amount of aromatic and flavorful bitters from The Bitter Housewife, along with Oregon filberts and Vermont maple syrup to create this complex 40 proof craft cocktail. Packaged in 2-pack, 200mL cans that give one helluva a kick at 20% ABV, each can is crafted to serve two cocktails over a large cube. Mt. Hood Old Fashioned retails at $12.95 per 2-pack at select Oregon liquor stores and all Whole Foods in the state of Washington.
The previously mentioned Mt. Hood Old Fashioned is an extension to 503 Distilling's existing year-round lineup of ready-to-drink canned cocktails of The Wicked Mule, The Blood Hound, La Vida Mocha and Five-O-Tea. Priced at $16.95 per 4-pack or $4.95 per can, each 12oz can offers up two lovely servings of cocktails!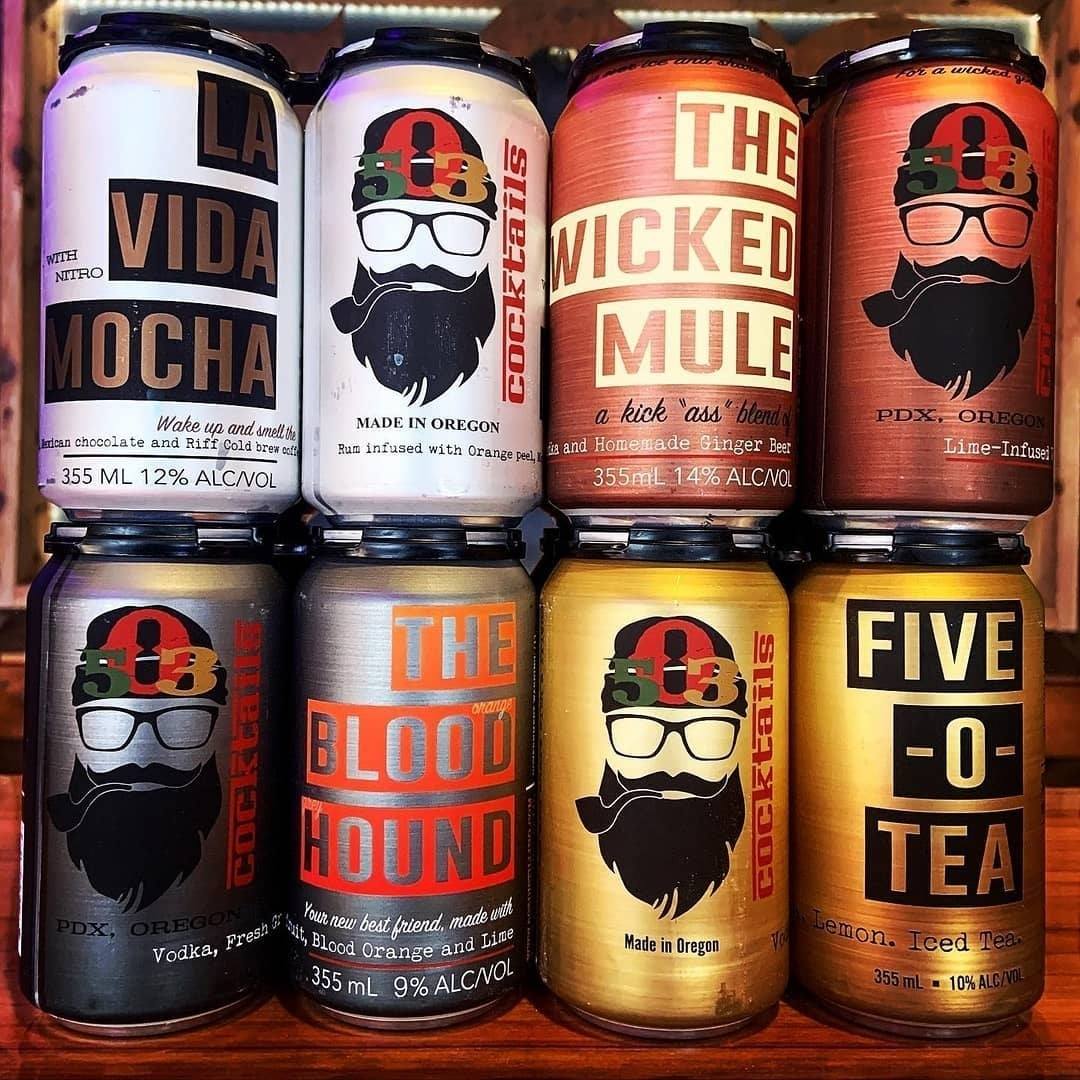 The Wicked Mule is a straight forward vodka mule made by infusing its 503 Vodka with an abundance of fresh lime and ginger, then blending it with a homemade ginger syrup and adding carbonation. The only thing that can make this 14% ABV vodka mule any better is to serve it over ice in a copper mug. The Wicked Mule received the Bronze Medal at 2019 ADI Spirits Competition.
Taking the traditional Greyhound to a new level, The Blood Hound brings together grapefruit peel and grapefruit essence with 503 Vodka, then blending with fresh blood orange puree, grapefruit juice, and lime. The Blood Hound brings forth 9% ABV cocktail with no added sugar and was recently awarded a Gold Medal at the 2020 ADI Spirits Competition.
The third 503 Vodka based canned cocktail also happens to be the newest in the distillery's 12oz can lineup. The aptly named Five-O-Tea begins with 503 Vodka and then adds over 30 pounds of loose-leaf tea, fresh squeezed lemons and a tea-infused simple syrup from Portland Soda Works. Five-O-Tea is an adult take on the classic Arnold Palmer that sits at 10% ABV. In its first ADI Spirits Competition earlier this year, Five-O-Tea earned a Silver Medal.
Rounding out the lineup of year-round canned cocktails is the one we were most intrigued by, La Vida Mocha. This coffee cocktail brings together one of our favorite cold brews, Riff Cold Brewed Coffee from Bend, combining it with Mexican chocolate from Holy Kakow and its in house Cinnamon Infused Rum for a 12% ABV canned cocktail. The upfront coffee flavors meld well with a bit of heat from the Mexican chocolate and Cinnamon Infused Rum, perfect for the darker days ahead, especially when you warm the drink up prior to serving. La Vida Mocha was awarded the Bronze Medal at the 2020 ADI Spirits Competition.
503 Distilling spirits and canned cocktails can be found throughout Oregon, Washington, Idaho, and California. Orders can be placed at 503distilling.com for curbside pickup or for orders to be shipped within the state of Oregon visit https://503onlineorders.square.site.
To stay up to date on what's happening at 503 Distilling follow the distillery on its Website, Facebook, Instagram, and Twitter social media pages.
503 Distilling
275 Beavercreek Rd., Unit #C149
Oregon City, OR 97045